HOME >
New Arrival at HOJO Online Shop
2016 Ma An Shan Raw Pu-erh Tea Mao-Cha Pre-Booking
[2016.04.18] Posted By Akira Hojo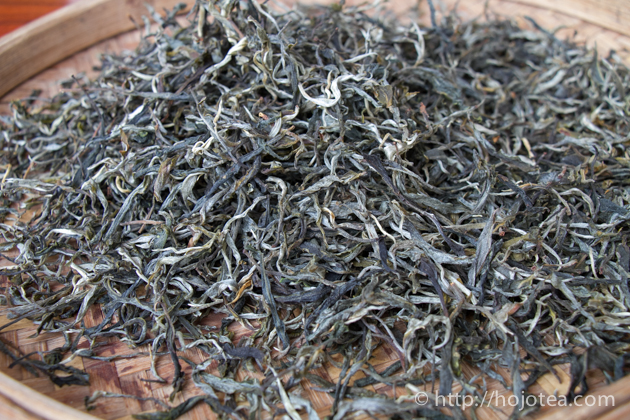 We purchased Ma An Shan Raw Pu-erh Tea. Tea became excellent quality this year because there was no rain one week before plucking season. Since we are very happy with the quality, we decided to open the pre-booking of the Ma An Shan mao cha (loose tea).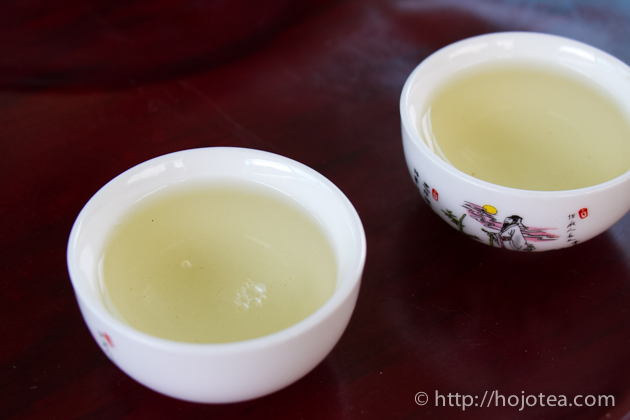 Ma An Shan tea gives extraordinarily strong body
Ma An Shan is a very famous tea production area in Zhen Kang county, Yunnan Province.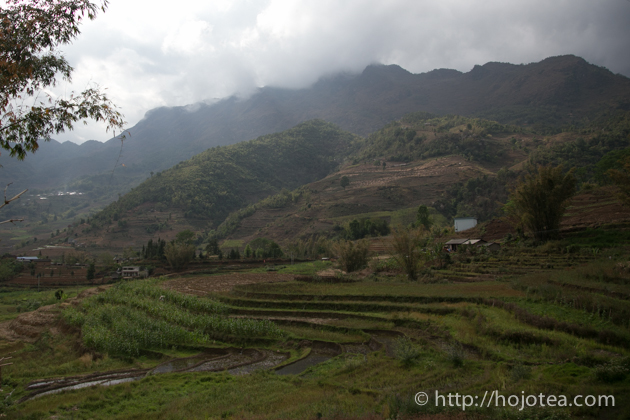 Ma An Shan tea gives a bold taste and three dimensional sensation on palate that makes us feel very rich and broad drinking feeling. In fact, any agricultural product in Ma An Shan, such as coffee, rice and vegetable, gives the same taste profile. It is due to the yellow and elastic soil in Ma An Shan. The characteristic of the soil in Ma An Shan is like the fine Zhu-ni (朱泥). The taste profile of Ma An Shan tea is similar to the famous tea origin such as Lao Ban Zhang (老班章), Yi Wu (易武) and Xi Gui (昔归). Tea from these places all gives very strong body, that makes flavor very rich and broad. I personally feel that the taste of Ma An Shan tea is one of the strongest among the tea from these famous tea production areas. Nevertheless, the price of Ma An Shan tea is 1/10 of these famous places due to the very remote location and less people are visiting there.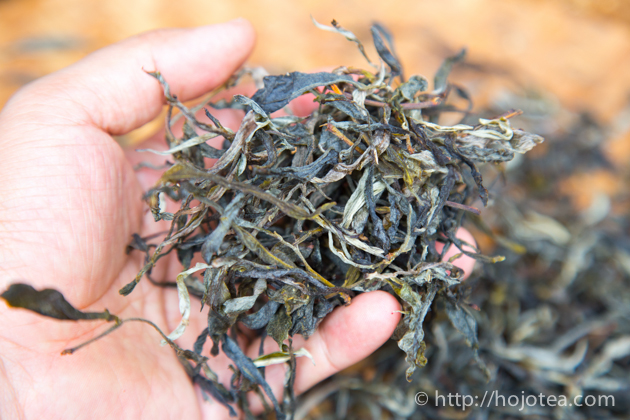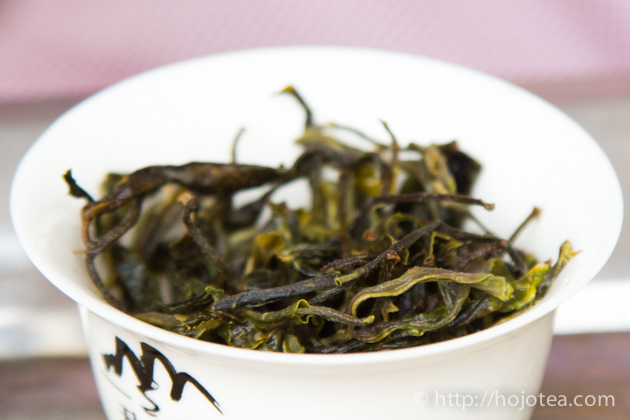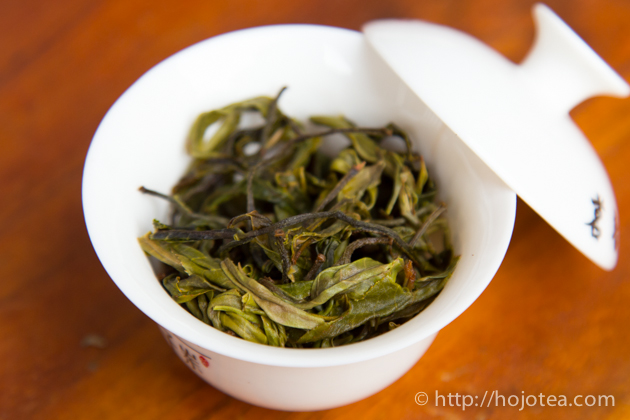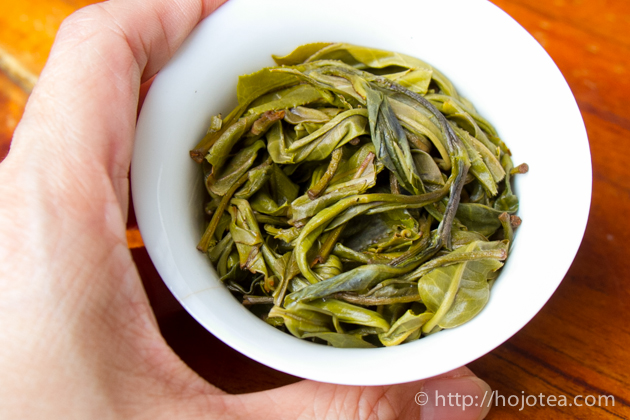 We only select tea from the natural farming garden (with no fertilizer)
Although Ma An Shan is still less known in the world, its name is very famous in local county like in Zhen Kang and Yong De. Recently, the agricultural practice in Ma An shan village has change a lot. Ever since the price of tea increases, farmers use fertilizers in order to increase the output of tea. Usually once the fertilizer is applied, tea grows faster. As a result, the aftertaste of tea becomes very light, thin and less complexity. Nevertheless, although the fertilizer is applied, the Ma An Shan tea still gives very strong body. It could be due to the fact that the soil in Ma An Shan is overwhelmingly good quality. However, the quality of tea is not just about the aftertaste and body. Once the fertilizer is used, the taste of tea is no longer very clean and clear, but it taste becomes bitter and coarse. Whether tea is grown with fertilizer or not gives a very noticeable outcome, even those who are less familiar with tea could tell the difference when they drink and compare the taste side by side. Since we love the taste of naturally-grown tea, we source our pu-erh tea from the remote tea garden located at much higher altitude than the Ma An Shan village. Since the particular tea garden is too far away from any village, no one is willing to take the trouble to carry the fertilizer in such a long way up to the tea garden. As a result, tea trees are kept in very natural environment.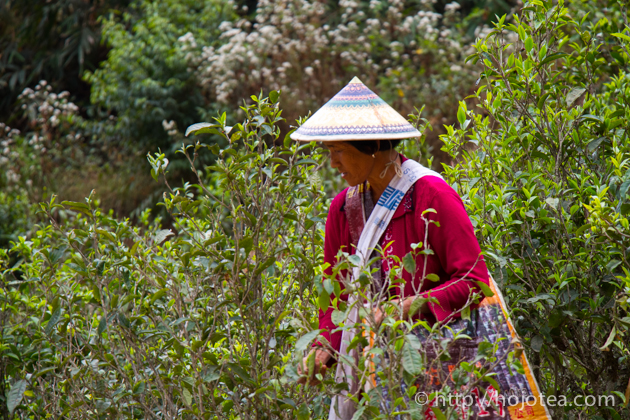 Muscatel Flavor
The naturally grown Ma An Shan tea gives a very sweet muscatel flavor if tealeaf is processed into white tea or black tea. The muscatel flavor comes from the specific constituents in tealeaf. These tea constituents are developed in responding to the attack of insects on tealeaf. Since no weeds are removed and no pesticide are applied, the tea tree in this Ma An Shan area is exposed to attack of these insects. It is just like the tealeaf used in making Oriental Beauty in Taiwan. The tea garden is left without removing weeds and no pesticide is used. The natural environment promotes a balanced ecology. Only the natural farming garden is possible to have the presence of insects. It may sounds unfavorable to the tea manufacturer because of the output could be reduced; nevertheless, the tea quality and characteristic is beyond ordinary tea garden.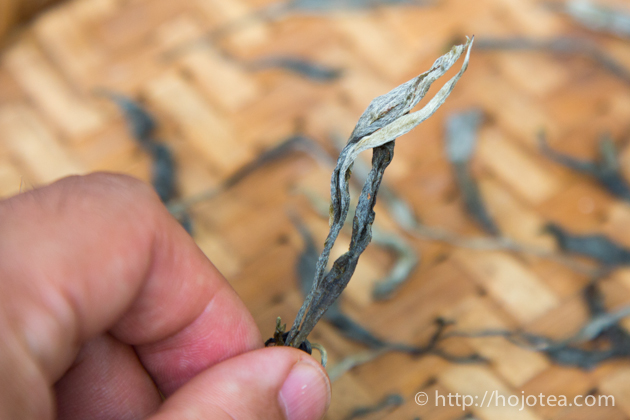 In last year, we introduced Ma An Shan white tea produced from natural farming garden. After keeping the white tea for a year in Malaysia, tea develops a very sweet muscatel flavor. Since the same tealeaf is used for raw pu-er tea, I am very excited to see the outcome after aging it for a few years. The tealeaf of Ma An Shan is slightly bigger than the tealeaf from other origin. As oppose to its appearance, the taste of Ma An Shan raw pu-erh tea is very soft and sweet. With good water, it brings up the flavor that reminds me of mango. In fact, I was very impressed by the mango flavor when I first tried it.
As we mentioned earlier, this year the quality of Ma An Shan raw pu-erh tea is excellent thanks to the dry weather lasted for a week before tea plucking. In addition, the cold weather slows down the growing speed of tea. As a result, tea tastes very creamy and soft. Tea is also very well-managed in production. Thanks to the perfect management in pan-frying and sunshine drying, tea gives a very clear taste with a hint of floral note, and there is no burnt or musty flavor at all.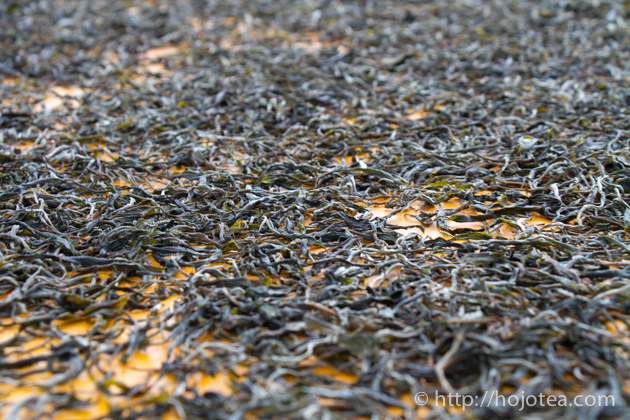 Aging between cake and mao-cha
The well-processed pu-erh tea undergoes maturation very well regardless of it is compressed or loose. Since we wish to share the refreshing flavor of the freshly-made tea, we decided to introduce Ma An Shan mao-cha (loose tea). This Mao Cha is only available for the pre-booking in this week. The balance quantity of the tea will be compressed into 200g cake. Ma An Shan Raw Pu-erh Tea contains very high mineral content and rich in poly phenols thanks to the natural farming practice, high altitude and special soil condition. This tea can be stored even up to 30 years or more. Nevertheless, I love to drink this tea when it is very fresh. Although the fresh raw pu-erh tea is not giving strong fruity flavor, it taste is very gentle and delicate; I can drink it throughout a day without getting bored.
The advantage of compress tea into a cake is to speed up the maturation process. On the other hand, the maturation speed of mao-cha is slower than the compressed cake. However, the distinctive refreshing flavor of mao-cha does not disappear but to remain throughout the aging process. Thanks to the collaboration between the flavor of maturation and the original sweet flavor of mao-cha, the flavor of matured mao cha becomes very attractive. Even if the maturation of mao-cha takes a longer time, I always look forward its outcome in a long term storage. If you wish to age the tea, please make sure keep tea without opening the bag. Normally, the flavor of tea becomes nicer after opening the bag for a few days.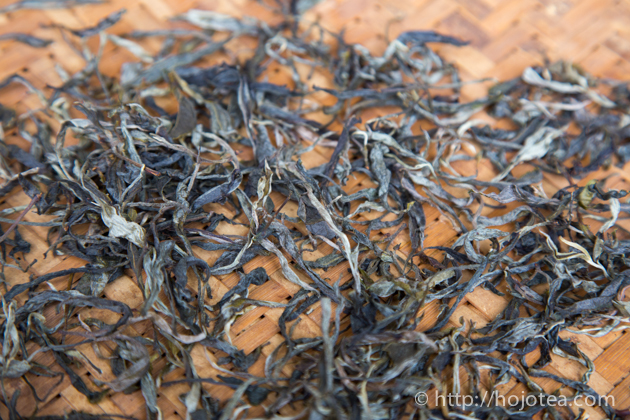 The pre-booking of Ma An Shan mao cha is opens until next Monday, 25th of April. The balance quantity of Ma An Shan raw pu-erh tea will be compressed into 200g cake right after 25th of April.
Please do contact our shop and send us e-mail if you wish to book these mao-cha.
Ma An Shan Raw Pu-erh Tea 2016 Mao-Cha/Loose tea
100g (100g bag )    RM158
300g    (100g bag x 3)    RM450
If you purchase 5 bags, you will get one more bag free.
Related Articles
How to get the latest update on HOJO Tea?
1. Follow Twitter, 2. Click "Like" on Facebook, and 3. Subscribe in newsletter. You can have the latest tea news from HOJO Tea.
Subscribe the Newsletter to enjoy the privileges

You may receive a free sample upon purchase, or you may have the priority to purchase special products. So please remember to subscribe our newsletter as well as the social network.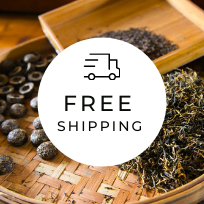 HOJO TEA Online Shop NEWS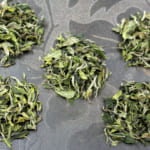 The ancient white tea is a very popular tea in our store. We produced this tea in spring. Following production, it was stored in an oxygen-free environment for several months to further enhance its flavor, achieving the expected maturation. The production of ancient tree white tea is limited in quantity per day, resulting in small …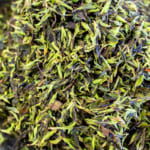 We have released the 2023 harvest of wild white tea from the Da Xue Shan. Fresh Green Colour of Leaves Achieved Through Custom Production Da Xue Shan's wild white tea is an incredibly rare type of white tea, and it's made from a unique plant called Camellia Taliensis that grows in the wild in the …
Shop Info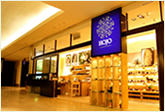 Address:Lot No. T-215, 3rd Floor, The Gardens Mall, Mid Valley City, Lingkaran Syed Putra, 59200 Kuala Lumpur
Tel: +603-2287-4537
Business Hour: 10am to 10pm
Category
Profile

AKIRA HOJO

I invite you to experience my tea selections.I was born in Nagano, Japan. In university, I studied agricultural chemistry, and I have the master degree in food science. I worked in Japanese food industry for 10 years. I involved in R&D, QC and QA. As a factory manager, I implemented ISO9000 series and managed the factory.
Media Release


We posted the article on "The Art of Tea Magazine No.9, the magazine is published in Taiwan. We featured some scientific view about the tetsubin

The Malaysian National Newspaper, New Straits Times featured HOJO Tea on 17-Oct-2007.