HOME >
New Arrival at HOJO Online Shop
Being Surprised by the Earliest Plucked Rose
[2016.09.24] Posted By Akira Hojo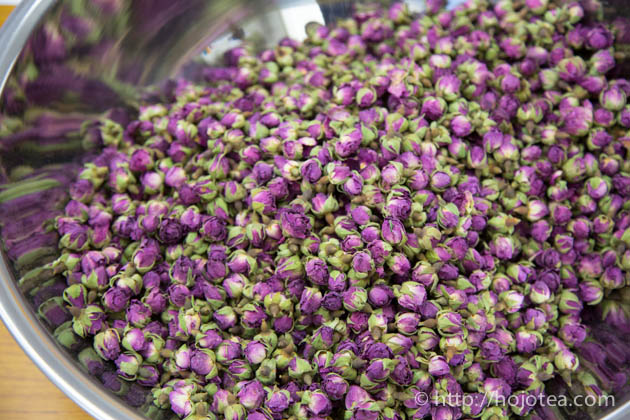 We have just released Rose Damascena. This time it happens to be very special quality due to one specific reason.
We purchased the rose plucked in May
Our Rose Damascena is produced in Taklamakan Desert of Xinjiang, China. In the past five years I have been purchasing these flowers consistently. Previously I was buying the rose buds plucked in June to July. This year, our inventory of rose was gone low much earlier than our expected. In April, our inventory was almost zero. So I contacted the manufacturer and kept asking them to inform us as soon as the rose is ready. As a result, in May we were informed that rose was ready. We obtained the sample by the express and after verifying the quality, we immediately decided to purchase.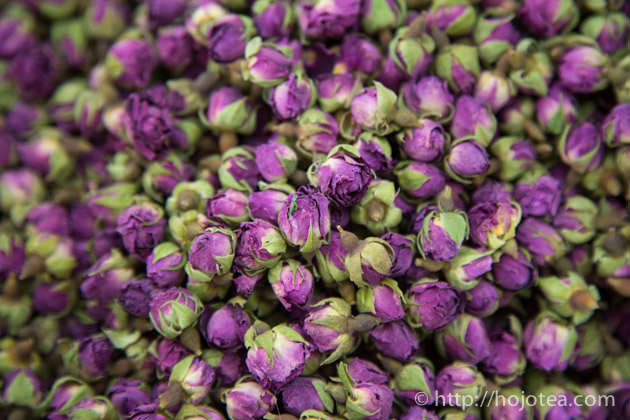 Best quality comes from the earliest plucked rose buds
I used to believe that if we choose the flower in the peak season the quality of rose was the best. The peak season of rose is June to July. So in the past, I have been always buying it during this timing. Nevertheless, the earliest-plucked rose was the best in quality. It is just like tea. When the rose blossom season just started, the earliest-plucked rose is only available in a very limited quantity. Due to very high demand, normally it is sold out in less than a week time. We have never come across with this quality before as we always search for the rose in June or July.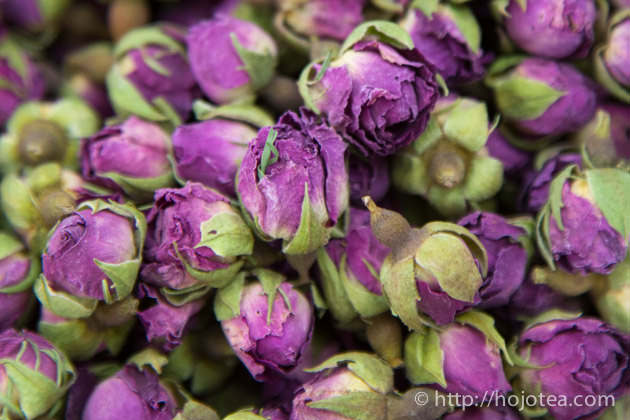 Long lasting aftertaste and clear drinking sensation
By chance we managed to procure the earliest-plucked rose this year thanks to the inventory was running out faster. Once we drink it, we could understand why the earliest-plucked rose is popular. The taste of the earliest-plucked rose is three dimensional. It gives very deep and long lasting aftertaste. In addition to the aftertaste, it gives very clear drinking sensation. Please taste and feel the difference. Rose tea compliments very well with other teas. For example, you can add 2-3 rose buds in other tea. In particular, it has a good affinity with white tea, raw pu-erh tea, black tea, oolong tea and green tea.
Related Articles
How to get the latest update on HOJO Tea?
1. Follow Twitter, 2. Click "Like" on Facebook, and 3. Subscribe in newsletter. You can have the latest tea news from HOJO Tea.
Subscribe the Newsletter to enjoy the privileges

You may receive a free sample upon purchase, or you may have the priority to purchase special products. So please remember to subscribe our newsletter as well as the social network.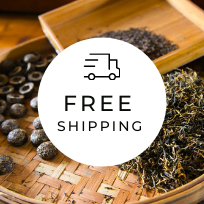 HOJO TEA Online Shop NEWS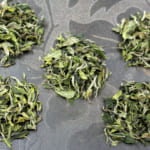 The ancient white tea is a very popular tea in our store. We produced this tea in spring. Following production, it was stored in an oxygen-free environment for several months to further enhance its flavor, achieving the expected maturation. The production of ancient tree white tea is limited in quantity per day, resulting in small …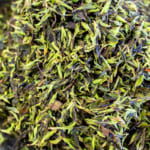 We have released the 2023 harvest of wild white tea from the Da Xue Shan. Fresh Green Colour of Leaves Achieved Through Custom Production Da Xue Shan's wild white tea is an incredibly rare type of white tea, and it's made from a unique plant called Camellia Taliensis that grows in the wild in the …
Shop Info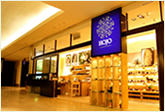 Address:Lot No. T-215, 3rd Floor, The Gardens Mall, Mid Valley City, Lingkaran Syed Putra, 59200 Kuala Lumpur
Tel: +603-2287-4537
Business Hour: 10am to 10pm
Category
Profile

AKIRA HOJO

I invite you to experience my tea selections.I was born in Nagano, Japan. In university, I studied agricultural chemistry, and I have the master degree in food science. I worked in Japanese food industry for 10 years. I involved in R&D, QC and QA. As a factory manager, I implemented ISO9000 series and managed the factory.
Media Release


We posted the article on "The Art of Tea Magazine No.9, the magazine is published in Taiwan. We featured some scientific view about the tetsubin

The Malaysian National Newspaper, New Straits Times featured HOJO Tea on 17-Oct-2007.