HOME >
New Arrival at HOJO Online Shop
New Release of Cha Tou Ripe Pu-erh Tea 2015
[2017.02.24] Posted By Akira Hojo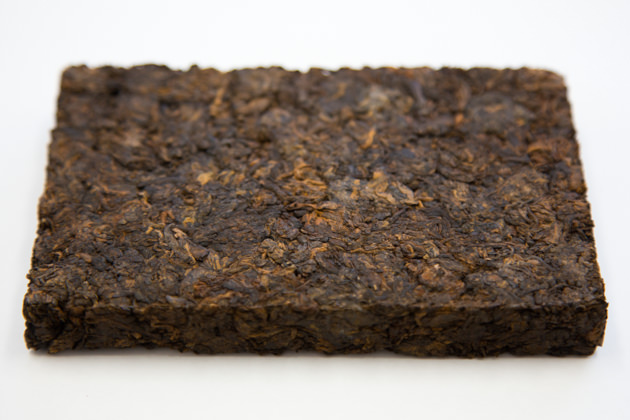 We purchased Cha Tou 2015 when we visited Yunnan in 2016. This tea was produced in the village located about 50km away from the Myanmar border. The tea was grown with the natural farming method which no pesticide or fertilizer is used.
Cha Tou is the lumps of tea produced by microorganism during tea fermentation
Cha Tou means "the head of tea" in both Chinese and Japanese. Technically, Cha Tou is the lumps of tealeaf coagulated during the fermentation due to the polysaccharide produced by the microorganism. There is no oxygen inside Cha Tou. Because of this fact, it undergoes very unique maturation during the process.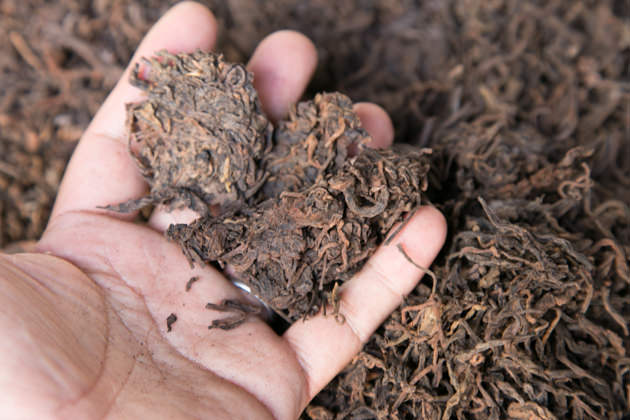 Small Cha Tou
There are two types of Cha Tou: the big Cha Tou and the small Cha Tou. Sometimes the tea manufacturer even classifies it into three categories. They may have mini Cha Tou as well. We used big Cha Tou for our earlier lineup, the Cha Tou Ripe Pu-erh 2012. However, we selected small Cha Tou for 2015 crop. The size of the small Cha Tou is about 1cm or slightly bigger.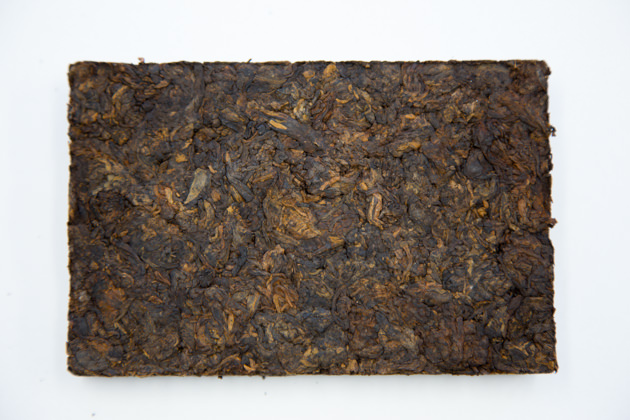 It is extremely rare to make ripe pu-erh tea from spring tea
The majority of the ripe pu-erh tea is produced after blending all batches of tea collected in late spring, summer and autumn tea. The manufacturer conducts blending in order to even out the price and the overall quality. This is the typical production style of ripe pu-erh tea in big factory with mass production scale.
In other words, it's extremely rare to find ripe pu-erh tea produced from only spring tealeaf in commercial tea market. If you have ever tried the ripe pu-erh tea produced from the spring crop, there is a huge difference in quality compared to the blended tea. The spring tea gives a mellow and silky soft drinking sensation with long lasting sweetish aftertaste.
Our tea is always from the spring crop. Every year we visit the tea manufacturer in early spring to look for the spring tea.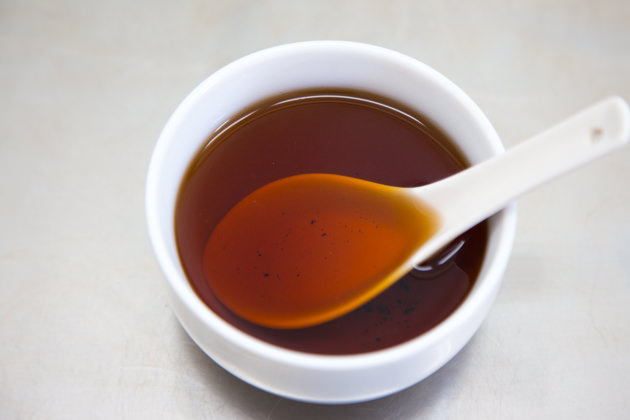 Ripe pu-erh tea was invented in 1970s. It has a very short history as compared to the raw pu-erh tea that has more than 700 years of history. However, in oversea market, a lot of people associate ripe pu-erh tea as the "pu-erh tea". The ripe pu-erh tea is produced by the microbiological fermentation. During the fermentation, the substance that gives astringency such as EGCg is being oxidized and decomposed.
If tea is produced from early spring crop, regardless of raw or ripe pu-erh tea there is no astringency. On the other hand, if raw pu-erh tea is produced from summer tea, it gives strong astringency. However, once the summer tea is fermented into the ripe pu-erh tea, it gives no astringency thanks to the reason mentioned above. Consequently, summer tea-based ripe pu-erh tea is well accepted and often more famous than raw pu-erh tea in oversea market.
Earthy smell is due to the failure of process management
Many people commented that ripe pu-erh tea tends to give earthy flavor like old furniture smell or soil. This type of smell is called camphor smell that gives impression like traditional Chinese medicine. In fact, this smell is developed if ripe pu-erh tea is not produced in a proper manner. It is due to the failure in fermentation.
There are a number of microorganisms that involves in the fermentation of ripe pu-erh tea. Usually the anaerobic and aerobic bacteria actively involved in the initial stage and subsequently it is taken placed by the yeast and mold. However, if too much water is being applied, tea leaves are over wet and there is insufficient oxygen. As a result, anaerobic bacteria dominate the fermentation and it will produce substances that give unpleasant smell.
We never purchase tea once we detect camphor smell. Unfortunately, a lot of pu-erh teas are poorly made and gives earthy smell. That is the reason why a lot of people have negative impression with ripe pu-erh tea. The well-produced ripe pu-erh tea gives sweet dry-fruity flavor.
Aging further enhances the flavor of Cha Tou
The Cha Tou is giving a mild sweet fruity flavor even if tea is still fresh.
However, the best timing to drink this tea is after being kept for a few years (if tea is kept in warmer climate. In case the tea is kept under cooler environment, the maturation will takes longer period of time).
It develops very unique and complex flavor like dried dates with a hint of raisin note.
Related Articles
How to get the latest update on HOJO Tea?
1. Follow Twitter, 2. Click "Like" on Facebook, and 3. Subscribe in newsletter. You can have the latest tea news from HOJO Tea.
Subscribe the Newsletter to enjoy the privileges

You may receive a free sample upon purchase, or you may have the priority to purchase special products. So please remember to subscribe our newsletter as well as the social network.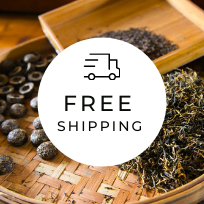 HOJO TEA Online Shop NEWS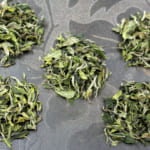 The ancient white tea is a very popular tea in our store. We produced this tea in spring. Following production, it was stored in an oxygen-free environment for several months to further enhance its flavor, achieving the expected maturation. The production of ancient tree white tea is limited in quantity per day, resulting in small …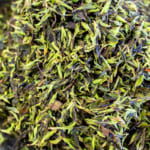 We have released the 2023 harvest of wild white tea from the Da Xue Shan. Fresh Green Colour of Leaves Achieved Through Custom Production Da Xue Shan's wild white tea is an incredibly rare type of white tea, and it's made from a unique plant called Camellia Taliensis that grows in the wild in the …
Shop Info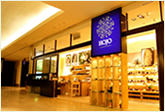 Address:Lot No. T-215, 3rd Floor, The Gardens Mall, Mid Valley City, Lingkaran Syed Putra, 59200 Kuala Lumpur
Tel: +603-2287-4537
Business Hour: 10am to 10pm
Category
Profile

AKIRA HOJO

I invite you to experience my tea selections.I was born in Nagano, Japan. In university, I studied agricultural chemistry, and I have the master degree in food science. I worked in Japanese food industry for 10 years. I involved in R&D, QC and QA. As a factory manager, I implemented ISO9000 series and managed the factory.
Media Release


We posted the article on "The Art of Tea Magazine No.9, the magazine is published in Taiwan. We featured some scientific view about the tetsubin

The Malaysian National Newspaper, New Straits Times featured HOJO Tea on 17-Oct-2007.