HOME >
New Arrival at HOJO Online Shop
Releasing 3 Types of Single Bush Phoenix Oolong Tea
[2017.05.20] Posted By Akira Hojo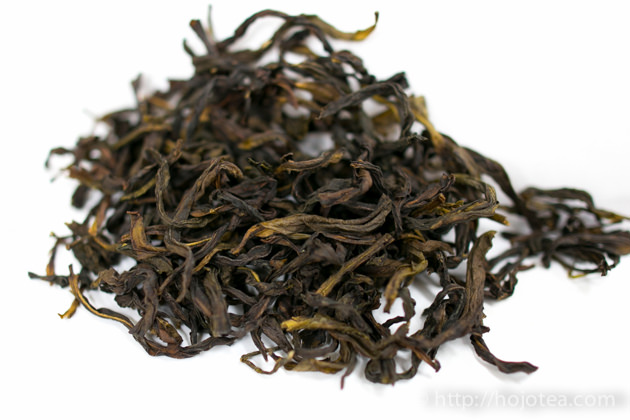 In Chinese, the tea collected only from the specific single bush is called Dan Zhu (单株). We bought three types of Dan Zhu Phoenix oolong when we visited Phoenix village in 2016.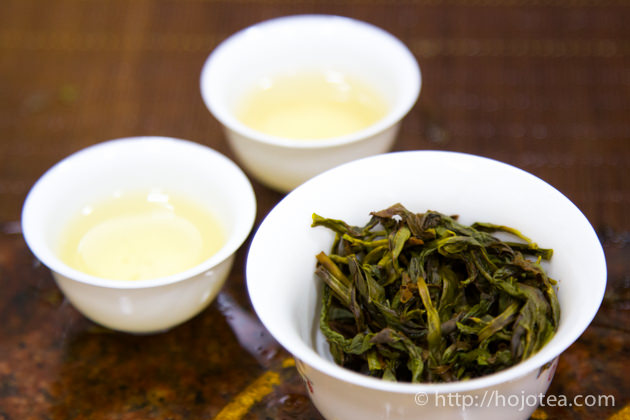 Terminology of Phoenix Oolong
Nowadays, there are many terms of tea in Phoenix village, like Dan Cong, Lao Cong or Dan Zhu. Since it is a little confusing, I summarized the definition according to the latest implementation in Phoenix village.
1. Dan Cong
Originally, Dan Cong literally means a single tea bush. However, in Phoenix village or Chaozhou, this word is not used in such a way. Nowadays, Dan Cong is used for the tea that gives unique floral or fruity flavor. Teas that give same kind of flavor are grouped and identified according to the quality, the altitude of the garden, the age of tea tree or many other criteria.
2.Shui Xian
Basically all types of Phoenix oolong are originally cultivated from Shui Xian variety. So technically we can call all types of Phoenix tea as Shui Xian. However, the local people in Chaozhou only use the name of Shui Xian for the tea that meets the specific condition as follow:
Tea is planted with seeding.
Tea does not give the distinctive floral or fruity flavor.
3. Lao Cong
Lao Cong is the name used for the old tea tree. It is just like Gu Shu (old bush) used for various Yunnan teas. However, there is no clear definition for the age of tea tree to be classified as old tea tree. As such, the age of tea tree to be called Lao Cong is depending on each manufacturer. In general, the Lao Cong gives more long-lasting aftertaste and very soft drinking sensation.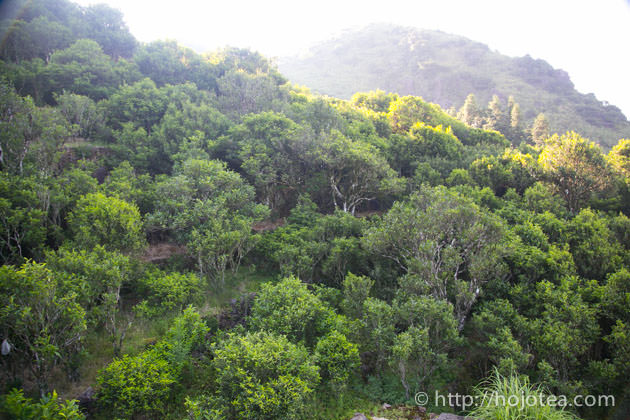 4. Dan Zhu
Dan Zhu means the single tree. It is supposed to be the meaning of Dan Cong. In Phoenix Town, since the word Dan Cong does not really meant for the single bush tea, the term Dan Zhu is more appropriate to be referred to the single bush tea.
However, Dan Zhu is a very tricky name. This name can be used for any tea as long as tea is collected from a particular single tea tree. For example, if there are 100 tea trees in one tea garden and the farmer segregated all 100 tea trees and processed into 100 batches of tea accordingly, technically he will have 100 different types Dan Zhu. So the moral of the tea manufacturer counts when we are dealing in Dan Zhu Phoenix Oolong. Usually, the tea that is introduced as Dan Zhu Oolong is supposed to be of very famous tea tree in their village, or the tea that gives distinctive unique flavor. As such, Dan Zhu oolong is very popular and of high demand. For Dan Zhu oolong, usually it is essential to place a pre-order before tea season starts.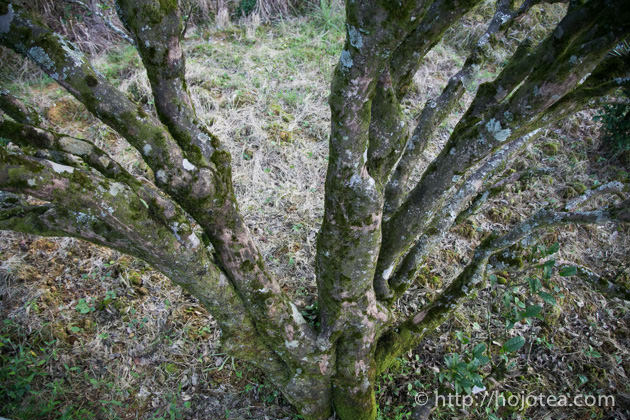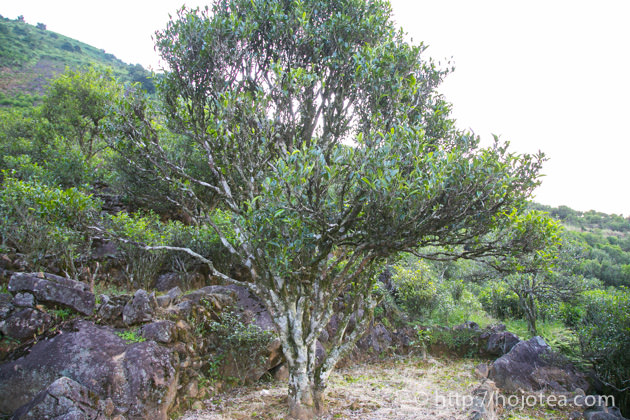 Phoenix Oolong Lao Cong Wen Zhong Dan Zhou 鳳凰烏崠老欉文種単株
烏崠山烏崠村李仔坪(Wu Dong Village Li Zhai Ping)1100m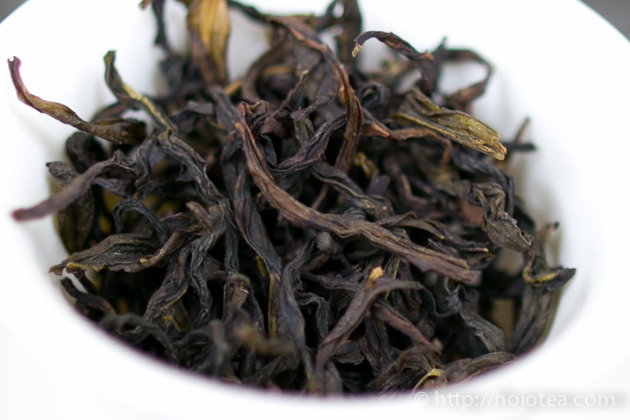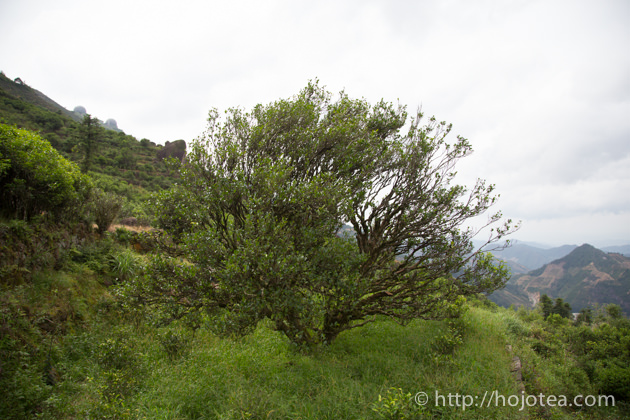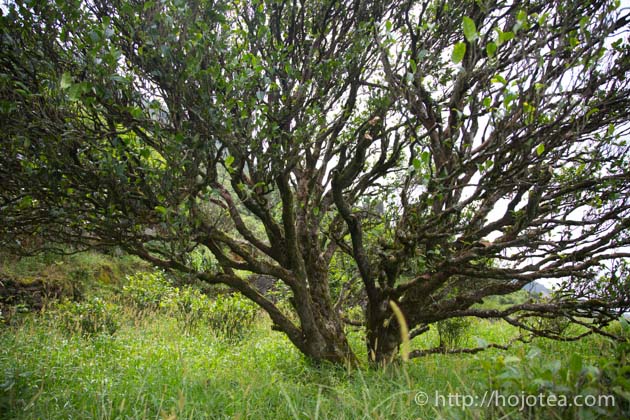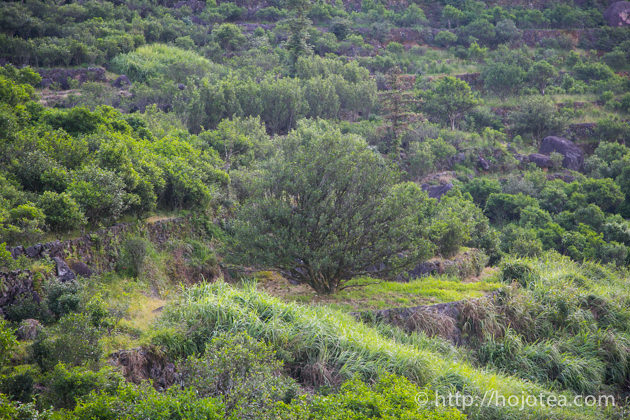 This tea is produced from a very famous tea tree that all tea farmers or manufacturers in Phoenix village should know about it. This tree is often introduced in various tea books.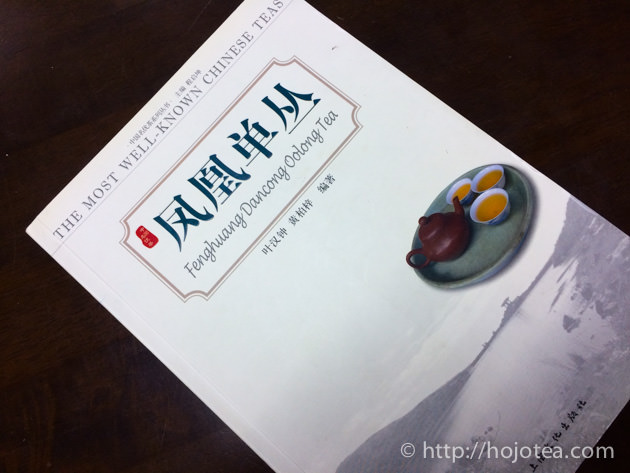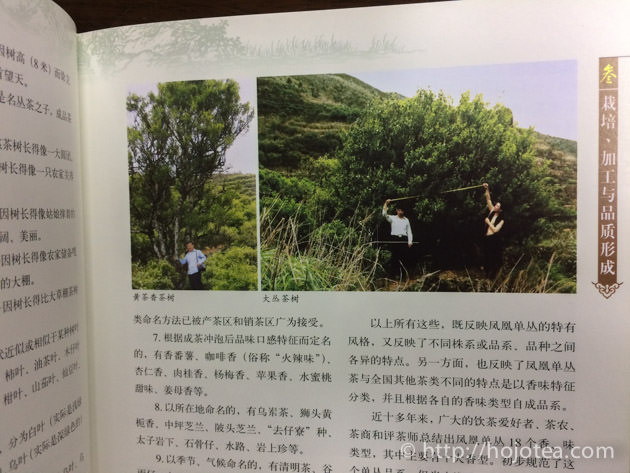 It is of outstandingly a huge tea tree and the leaf is round and big. The tree belongs to the Wen family. Since tea tree is too old to be identified, people are calling it as Wen Zhong. According to my manufacturer, there are a lot of people who wanted to purchase this tea. But Mr. Wen did not want to sell it. All the while, he was processing it by himself. Lately, this tea tree was getting weaker due to series of frost damage and plant disease. My tea manufacturer helped Mr. Wen a lot to preserve this tree. As this tea was successfully recovered, Mr. Wen appreciated and sold it to my manufacturer. That is how we have had an opportunity to purchase this rare tea. The total quantity of tea produced from Wen Zhong was approximately 3kg. While 1kg was already sold to someone else, we purchase the remaining 2kg.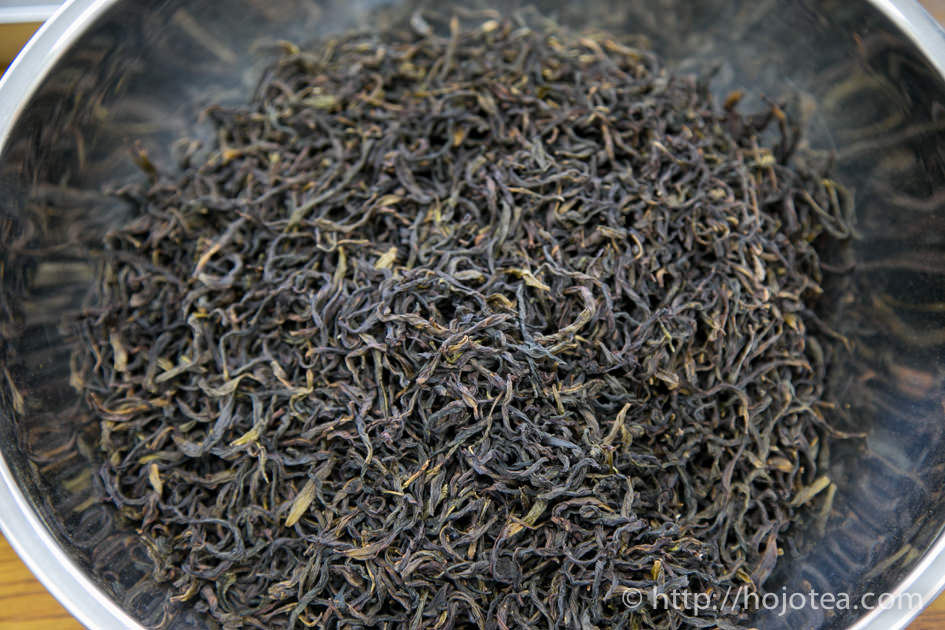 This tea tastes extremely soft and long lasting that is like a naturally-farmed pu-erh tea. It gives a flavor that reminds me of fresh mangoes and lilies. It has very rich mouth-feel with silky texture that lingers for a long time down the throat.
Phoenix Oolong Lao Cong Xiong Di Zai Dan Zhou 鳳凰烏崠老欉兄弟仔単株
大庵村庵棱 (Da An Village An Ling) 950m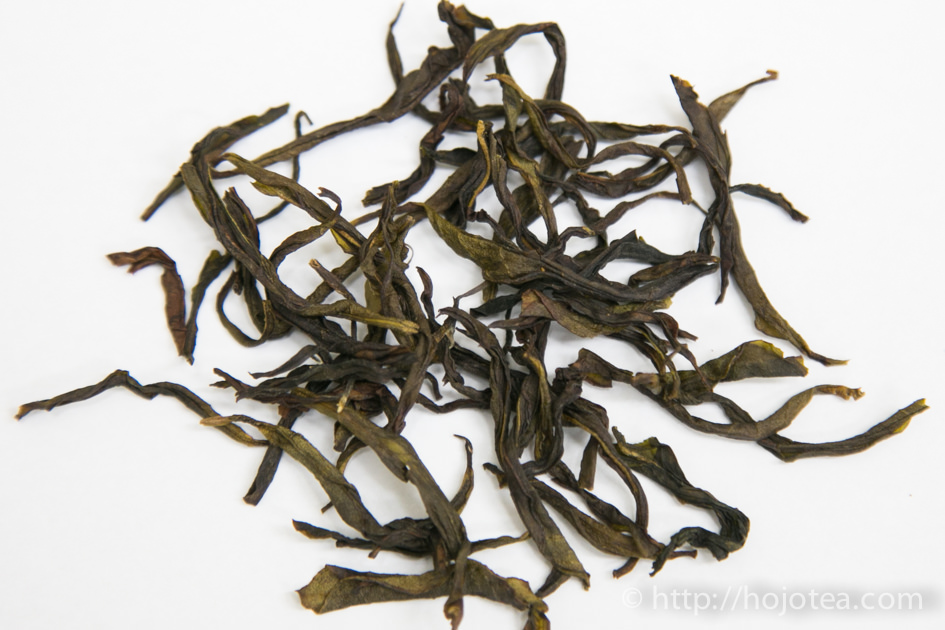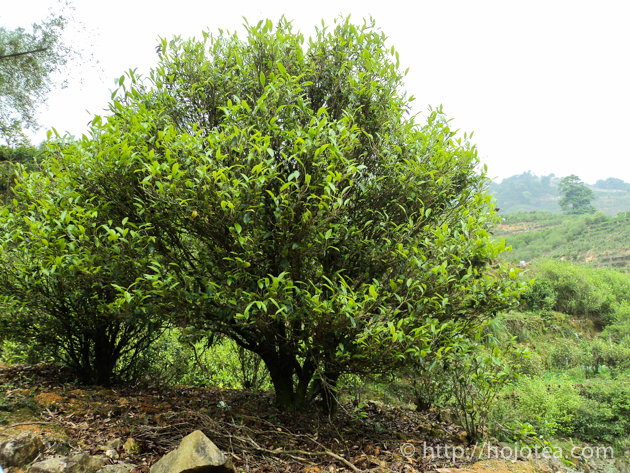 Xiong Di Zhai 兄弟仔 is a very popular tea in Phoenix town yet it is not well-known in overseas. It has distinctively fruity flavor. Its sweetish flavor reminds me of honey, mangoes, pears and peaches. Although the price of this tea is the lowest among three Dan Zhu oolongs, I suggest this tea since its flavor is strong.
Phoenix Oolong Lao Cong Song Zhong Dan Zhou 鳳凰烏崠老欉宋種単株
乌岽村桂竹湖 (Wu Dong Village Gui Zhu Hu) 1150m
Song Zhong is a very famous cultivar of Phoenix and it is also a popular tea in oversea market. It is one of the distinctive cultivars of Phoenix oolong tea. It has a very long history and there are a number of old Song Zhong tea tree in Wu Dong Shan. It is the cultivar that is often introduced as Dan Zhu Tea. It gives very delicate, long lasting flavor and strong aftertaste. The flavor of Song Zhong often reminds me of fresh peaches. Usually this fruity note of Song Zhong becomes stronger when tea is being kept for a few years.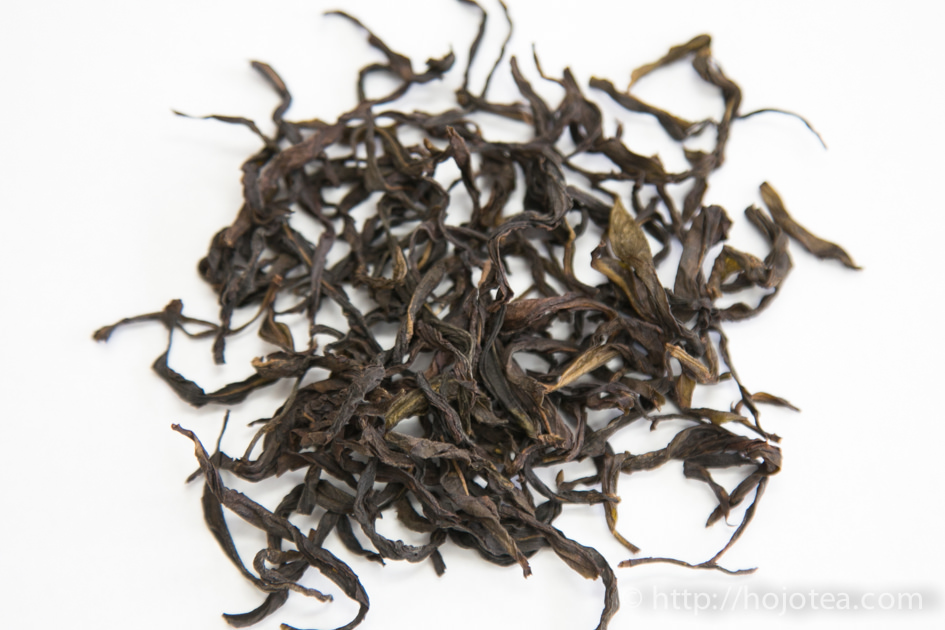 Related Articles
How to get the latest update on HOJO Tea?
1. Follow Twitter, 2. Click "Like" on Facebook, and 3. Subscribe in newsletter. You can have the latest tea news from HOJO Tea.
Subscribe the Newsletter to enjoy the privileges

You may receive a free sample upon purchase, or you may have the priority to purchase special products. So please remember to subscribe our newsletter as well as the social network.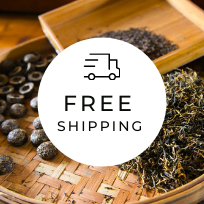 HOJO TEA Online Shop NEWS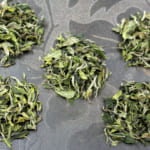 The ancient white tea is a very popular tea in our store. We produced this tea in spring. Following production, it was stored in an oxygen-free environment for several months to further enhance its flavor, achieving the expected maturation. The production of ancient tree white tea is limited in quantity per day, resulting in small …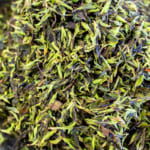 We have released the 2023 harvest of wild white tea from the Da Xue Shan. Fresh Green Colour of Leaves Achieved Through Custom Production Da Xue Shan's wild white tea is an incredibly rare type of white tea, and it's made from a unique plant called Camellia Taliensis that grows in the wild in the …
Shop Info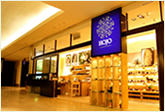 Address:Lot No. T-215, 3rd Floor, The Gardens Mall, Mid Valley City, Lingkaran Syed Putra, 59200 Kuala Lumpur
Tel: +603-2287-4537
Business Hour: 10am to 10pm
Category
Profile

AKIRA HOJO

I invite you to experience my tea selections.I was born in Nagano, Japan. In university, I studied agricultural chemistry, and I have the master degree in food science. I worked in Japanese food industry for 10 years. I involved in R&D, QC and QA. As a factory manager, I implemented ISO9000 series and managed the factory.
Media Release


We posted the article on "The Art of Tea Magazine No.9, the magazine is published in Taiwan. We featured some scientific view about the tetsubin

The Malaysian National Newspaper, New Straits Times featured HOJO Tea on 17-Oct-2007.