Buying Phoenix Dan Cong Oolong in 2015
[2015.09.25] Posted By Akira Hojo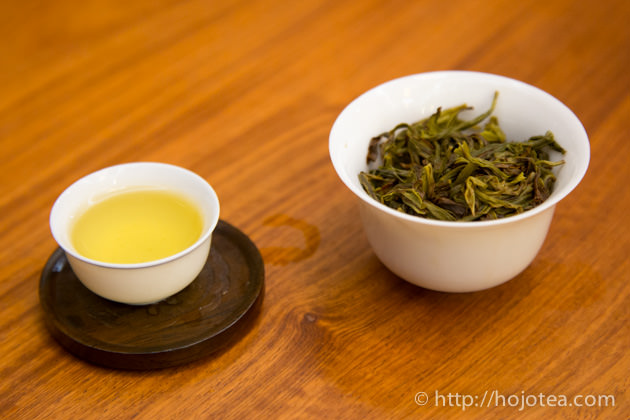 The quality and characteristic of Phoenix Dan Cong oolong varies a lot on each batch. As this tea is one of very important groups of tea in our lineup, we only purchase this tea visiting the production site after tasting many different batches. This is the 6th time I visited there.
The reason why we are not visiting Phoenix town in April
The plucking of Phoenix Dan Cong oolong is carried out in April. Fresh leaves are plucked and withered, and undergone series of fermentation steps to process it into mao-cha. The mao-cha of Phoenix Dan Cong oolong gives green grassy or herbs flavor. The mao-cha is collected by the master who conducts firing process. The firing process is conducted with charcoal fire for more than 24 hours. For every 1-2 hours, tea is removed from the fire and then gently remixed so as to redistribute the moisture evenly. The manufacturer therefore cannot sleep continuously more than 2 hours during the tea firing season. For firing Phoeonix Dan Cong oolong, the temperature should be not too high. Once tea is baked at too high temperature, it causes scorched flavor on tea. In other words, the firing of Phoenix Dan Cong oolong required extremely high skills, lots of patient and care on each tea. Thanks to the highly skilled-required firing process, the flavor of tea changes from green celery note to sweet fruity flavor. I am visiting Phoenix town in June or July since it is just a right timing that the firing of tea is generally completed. For some special tea, we also discuss with manufacturer for further firing. Depending on the type of Dan Cong tree, some tea produces more attractive flavor with further firing process. We can discuss with the manufacturer and decide what to do on the spot if we are visiting there.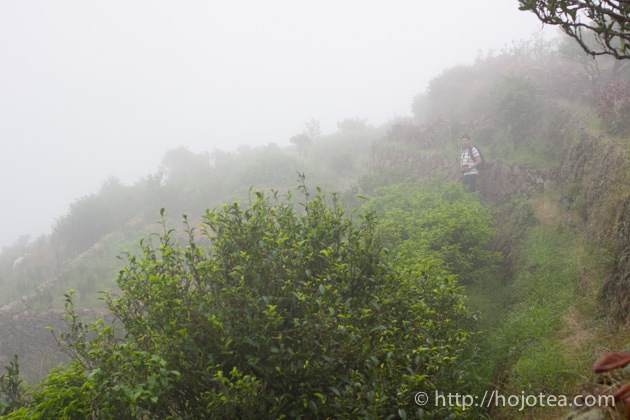 Oolong tasting marathon
As previous year, we bought more than 20 types of Phoenix Dan Cong oolong this year. On that day, I arrived the factory at around noon, yet I only managed to finish our tasting at around 3am. For tasting tea, it is not necessary to drink. Just like wine tasting, we can judge the taste once we put tea in our mouth. However, we did not dare to do that since Phoenix Dan Cong tea is so expensive and I was not brave enough to do it in front of the Phoenix Dan Cong master. After tasting tea for nearly 12 hours, I have tasted and drunk more than 100 rounds of tea. No matter how good tea is for health, too much tea is not appropriate. The next day, I felt extremely tired as if I was coming back from the mountain climbing.
We have bought around 20 types of Phoenix Dan Cong Oolong. They will arrive in September or October since we need to conduct series of pesticide analysis. However, I always suggest the tea of last year or even older. Tea will usually mature very well and produces very intense fruity flavor if we keep it in the environment that contains low moisture and no oxygen.
Related Articles
How to get the latest update on HOJO Tea?
1. Follow Twitter, 2. Click "Like" on Facebook, and 3. Subscribe in newsletter. You can have the latest tea news from HOJO Tea.
Subscribe the Newsletter to enjoy the privileges

You may receive a free sample upon purchase, or you may have the priority to purchase special products. So please remember to subscribe our newsletter as well as the social network.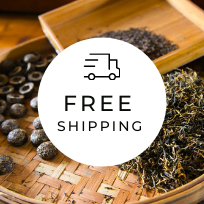 HOJO TEA Online Shop NEWS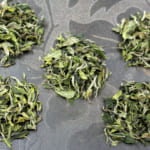 The ancient white tea is a very popular tea in our store. We produced this tea in spring. Following production, it was stored in an oxygen-free environment for several months to further enhance its flavor, achieving the expected maturation. The production of ancient tree white tea is limited in quantity per day, resulting in small …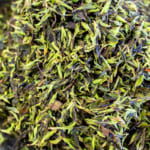 We have released the 2023 harvest of wild white tea from the Da Xue Shan. Fresh Green Colour of Leaves Achieved Through Custom Production Da Xue Shan's wild white tea is an incredibly rare type of white tea, and it's made from a unique plant called Camellia Taliensis that grows in the wild in the …
Shop Info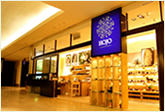 Address:Lot No. T-215, 3rd Floor, The Gardens Mall, Mid Valley City, Lingkaran Syed Putra, 59200 Kuala Lumpur
Tel: +603-2287-4537
Business Hour: 10am to 10pm
Category
Profile

AKIRA HOJO

I invite you to experience my tea selections.I was born in Nagano, Japan. In university, I studied agricultural chemistry, and I have the master degree in food science. I worked in Japanese food industry for 10 years. I involved in R&D, QC and QA. As a factory manager, I implemented ISO9000 series and managed the factory.
Media Release


We posted the article on "The Art of Tea Magazine No.9, the magazine is published in Taiwan. We featured some scientific view about the tetsubin

The Malaysian National Newspaper, New Straits Times featured HOJO Tea on 17-Oct-2007.