HOME >
New Arrival at HOJO Online Shop
Gushu Dian Hong, The Rare Yunnan Black Tea made from Ancient Tea Tree
[2021.08.27] Posted By Akira Hojo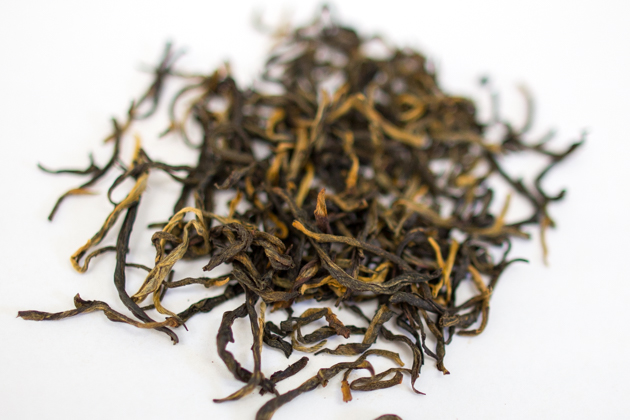 The characteristic of Gushu Dian Hong is its intense aftertaste, and this is far better than ordinary black tea.
Dian Hong means Yunnan Black Tea
Yunnan black tea is called "Dian Hong" in Chinese.
"Dian" means Yunnan, and "Hong" means black tea.
Gushu means Ancient Tree in Chinese. After all, Gu Shu Dian Hong means Yunnan Black Tea.
Rare black tea made from ancient tea tree planted in mountains, unlike ordinary black tea made from garden tea
Generally, most Yunnan black tea or Dian Hong available in tea stores are made in Feng Qing country. The Feng Qing county produces the major portion of Yunnan black tea.
Feng Qing county is dominated by Han Chinese which is very rare because other counties in Yunnan are generally dominated by the ethnic minorities.
In Yunnan, ancient tea gardens which consist of old tea trees often belong to ethinic minorities. They inherited from their ancestors.
On the other hand, most Han Chinese own gardens that consist of younger tea trees. It is because they have lived there not as long as the ethnic minorities. For this reason, the majority of tea gardens in Feng Qing consists of younger tree and gardens are managed in modern style like Japan, Taiwan, Indian or Sri Lanka tea gardens. Tea is grown with fertilizers and tea trees are regularly pruned.
Because of these reasons, tea from Feng Qing has generally lighter aftertaste.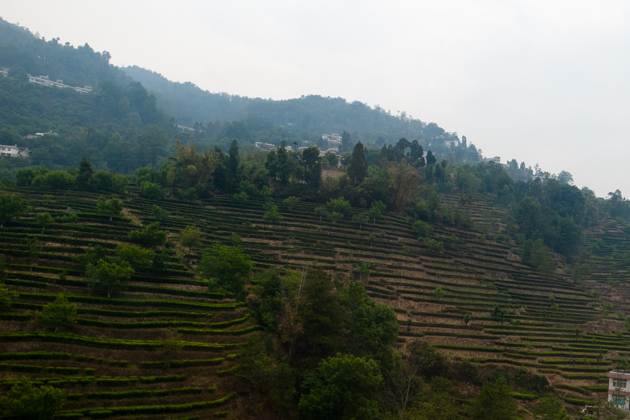 Tea gardens in Feng Qing. It is managed in modern style.

Black tea made by the quality materials that are originally meant for making raw pu-erh tea
We particularly wanted to produce black tea from an ancient tea tree. So we look for the garden in a remote village, near the Myanmar border. The elevation of the garden is at 2100-2200 meters. The garden was owned by Ethnic minority, the Ye race. The tea garden was kept natural way and they use no fertilizer, no pesticide and no pruning of tea trees was carried out.
Usually in Yunnan, the owner of tea garen prefers to use these quality tea leaves for producing raw pu-erh tea, because quality raw pu-erh tea commands a higher price in tea market. .
After surveying the tea garden, we directly purchase the fresh tea leaves from the owner of the garden and hand it over to the black tea manufacturer to process it into black tea.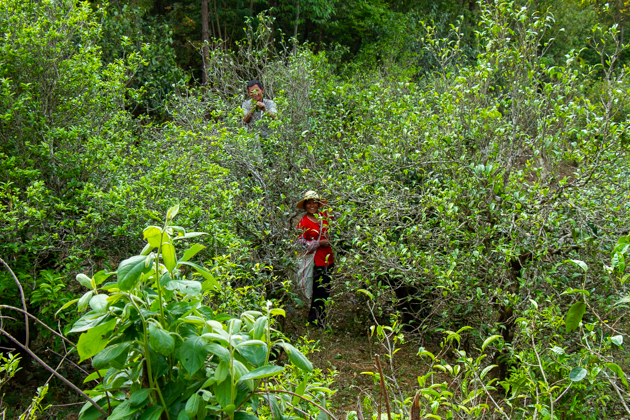 Picture of the production area of Gushu Dian Hong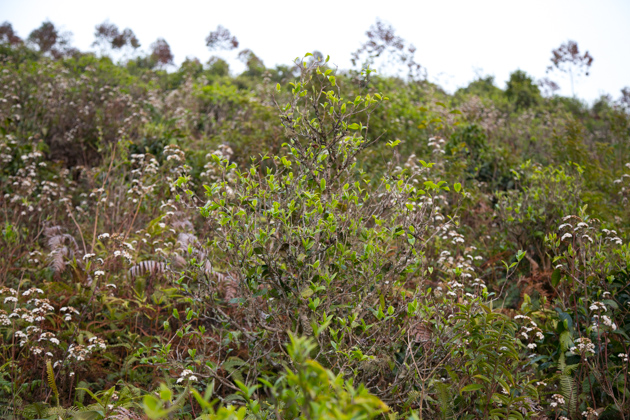 Gushu Dian Hong made with the traditional Yunnan black tea process
The standard Dian Hong is made by rolling and intensive fermentation after short withering.
Because of short withering, tea leaves still contain higher moisture, and upon rolling, the fermentation, enzymatic oxidation takes place deeply.
For this reason, the color of the brewed tea leaves is copper red.
It gives a mild flavor and soft taste. A lot of people tend to think that black tea is astringent. They will probably be surprised by the soft drinking sensation and lingering sweet taste of this standard Gushu Dian Hong.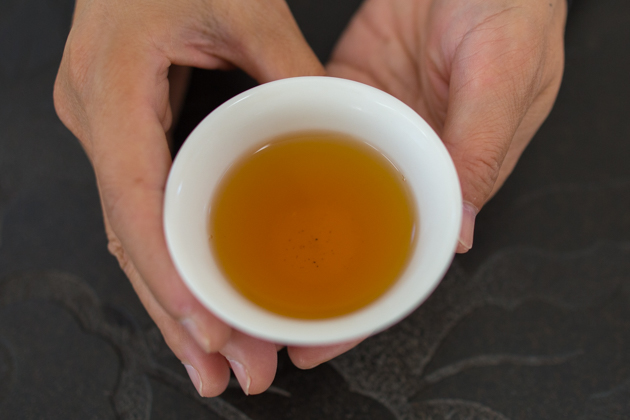 Because this tea is fermented well, with bold drinking sensation, and it goes very well with milk too. The milk enhances its natural sweetness, and it taste like a dessert.
One more interesting features of this tea is its flavor. As tea is grown without any pesticides and fertilizer, so it was easily attacked by planthoppers. Thanks to this, it has a soft-touch of honey flavor. We also call it muscatel flavor.
It also has flavor like menthol or brown sugar thanks to its intense fermentation.
Tea leaves were plucked when they were young. As such, it is soft and gentle in taste.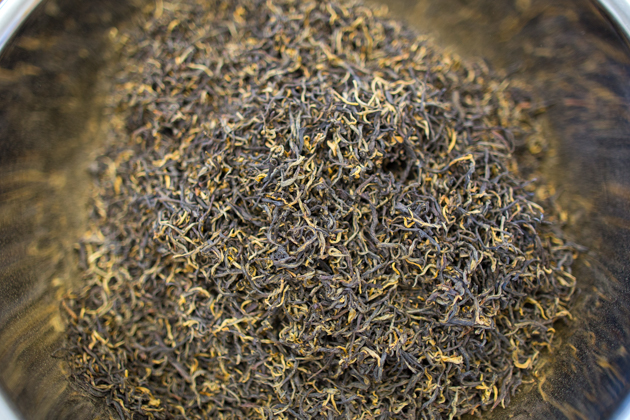 We made it from 1 bud and 2 leaves in order to get a soft and creamy drinking sensation.
If you are residing in either Malaysia, Singapore or Brunei, please enter our online shop below.
Related Articles
How to get the latest update on HOJO Tea?
1. Follow Twitter, 2. Click "Like" on Facebook, and 3. Subscribe in newsletter. You can have the latest tea news from HOJO Tea.
Subscribe the Newsletter to enjoy the privileges

You may receive a free sample upon purchase, or you may have the priority to purchase special products. So please remember to subscribe our newsletter as well as the social network.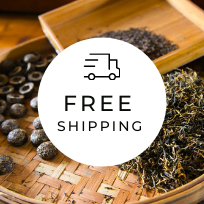 HOJO TEA Online Shop NEWS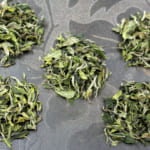 The ancient white tea is a very popular tea in our store. We produced this tea in spring. Following production, it was stored in an oxygen-free environment for several months to further enhance its flavor, achieving the expected maturation. The production of ancient tree white tea is limited in quantity per day, resulting in small …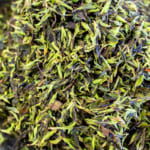 We have released the 2023 harvest of wild white tea from the Da Xue Shan. Fresh Green Colour of Leaves Achieved Through Custom Production Da Xue Shan's wild white tea is an incredibly rare type of white tea, and it's made from a unique plant called Camellia Taliensis that grows in the wild in the …
Shop Info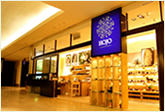 Address:Lot No. T-215, 3rd Floor, The Gardens Mall, Mid Valley City, Lingkaran Syed Putra, 59200 Kuala Lumpur
Tel: +603-2287-4537
Business Hour: 10am to 10pm
Category
Profile

AKIRA HOJO

I invite you to experience my tea selections.I was born in Nagano, Japan. In university, I studied agricultural chemistry, and I have the master degree in food science. I worked in Japanese food industry for 10 years. I involved in R&D, QC and QA. As a factory manager, I implemented ISO9000 series and managed the factory.
Media Release


We posted the article on "The Art of Tea Magazine No.9, the magazine is published in Taiwan. We featured some scientific view about the tetsubin

The Malaysian National Newspaper, New Straits Times featured HOJO Tea on 17-Oct-2007.