Jing Mai is the ideal place for pu-erh tea lover
[2013.03.22] Posted By Akira Hojo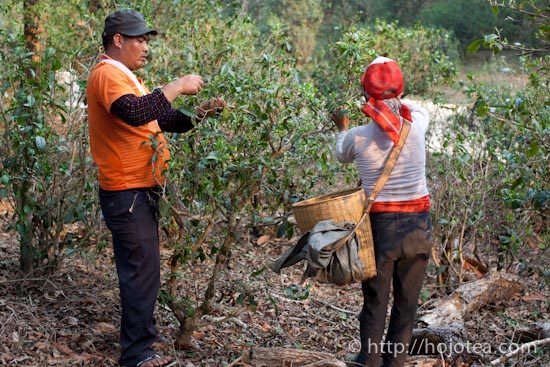 Jing Mai: the ideal place for pu-erh tea lover
From my experience, I found that most of pu-erh tea lover wish to visit Yunnan province and have a look at the ancient tea trees. In most cases, you would just conclude that it seems rather impossible, unless you are following the local tour guide or joining a special tea tour. For most of the places, yes, it is not easy to access if without the local tour guide. However, there is an exceptional place. This place is called Jing Mai. It has vast area of tea garden. It is named as ancient tea garden since it has a large number of old tea trees. If you love tea, you will not get bored even if staying there for a whole day. There is a village formed by Dai races near by the ancient tea garden. Going there during the tea harvesting season, you may also see the way of plucking tea carried out by the local minority ethnics. If you are lucky, they may allow you to pluck the fresh tea leaves and learn the way of making tea.
As far as I know, Jing Mai is the best place, whether tourists or professional tea merchants can enjoy a pleasant tea tour.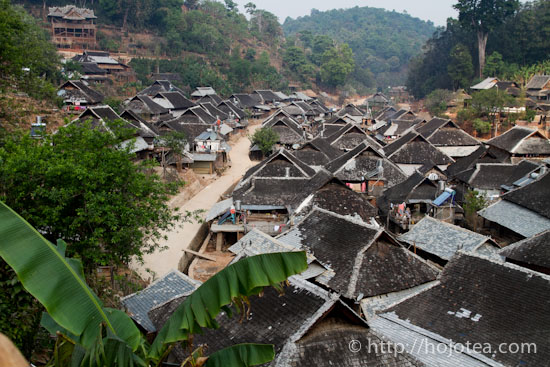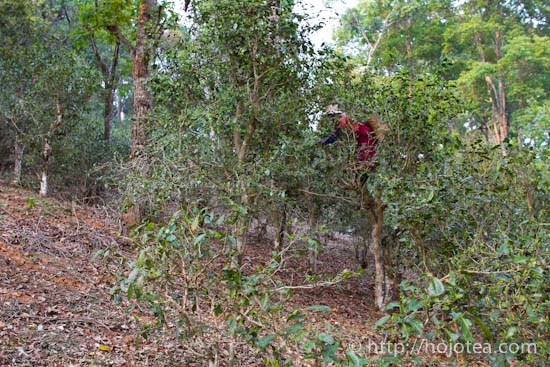 Jing Mai is just a few hours away from the nearest airport
Several years ago, because of the road condition, the access to Jing Mai was very tough. However, the road condition was drastically improved recently. For now, Jing Mai is one of the nearest tea gardens from the airport. In Jing Mai, hotel is not that common yet. You may need to stay at Meng Hai and then take a taxi to Jing Mai.
The following video shows the tea garden in Jing Mai.

Related Articles
How to get the latest update on HOJO Tea?
1. Follow Twitter, 2. Click "Like" on Facebook, and 3. Subscribe in newsletter. You can have the latest tea news from HOJO Tea.
Subscribe the Newsletter to enjoy the privileges

You may receive a free sample upon purchase, or you may have the priority to purchase special products. So please remember to subscribe our newsletter as well as the social network.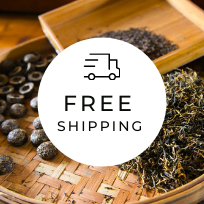 HOJO TEA Online Shop NEWS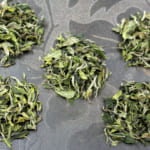 The ancient white tea is a very popular tea in our store. We produced this tea in spring. Following production, it was stored in an oxygen-free environment for several months to further enhance its flavor, achieving the expected maturation. The production of ancient tree white tea is limited in quantity per day, resulting in small …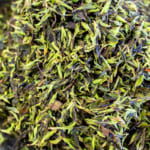 We have released the 2023 harvest of wild white tea from the Da Xue Shan. Fresh Green Colour of Leaves Achieved Through Custom Production Da Xue Shan's wild white tea is an incredibly rare type of white tea, and it's made from a unique plant called Camellia Taliensis that grows in the wild in the …
Shop Info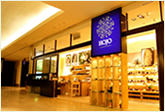 Address:Lot No. T-215, 3rd Floor, The Gardens Mall, Mid Valley City, Lingkaran Syed Putra, 59200 Kuala Lumpur
Tel: +603-2287-4537
Business Hour: 10am to 10pm
Category
Profile

AKIRA HOJO

I invite you to experience my tea selections.I was born in Nagano, Japan. In university, I studied agricultural chemistry, and I have the master degree in food science. I worked in Japanese food industry for 10 years. I involved in R&D, QC and QA. As a factory manager, I implemented ISO9000 series and managed the factory.
Media Release


We posted the article on "The Art of Tea Magazine No.9, the magazine is published in Taiwan. We featured some scientific view about the tetsubin

The Malaysian National Newspaper, New Straits Times featured HOJO Tea on 17-Oct-2007.