HOME >
New Arrival at HOJO Online Shop
Da Cha Lin Raw Pu-erh Tea 2019 is available in our store
[2020.03.09] Posted By Akira Hojo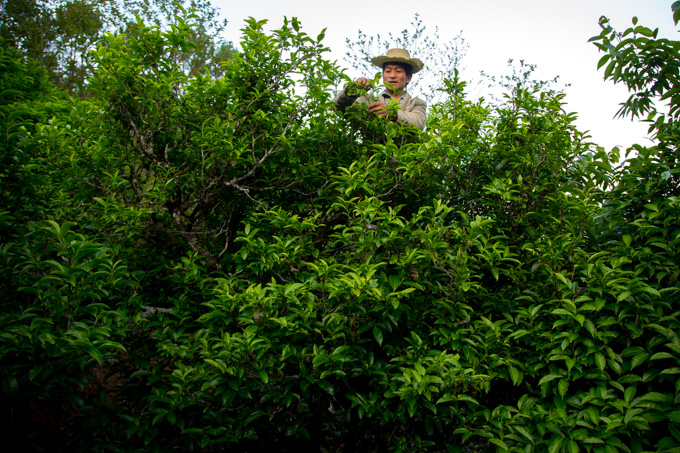 We have released two types of unique raw pu-erh tea, Da Cha Lin Raw Pu-erh Tea and Da Cha Lin Purple Tea. Da Cha Lin means the forest of huge tea tree. Literally, Da Cha Lin is made from huge ancient tea trees which supposed to be processed for single tree tea. It gives outstandingly long-lasting aftertaste just like Single Tree Tea, yet the price is very economical because of some reasons.
Great aftertaste as Single Tree Tea
Da Cha Lin is one of the tea gardens owned by my manufacturer. The tea garden is located at about 2100m above sea level. This particular tea garden consists of huge ancient tea trees that really overwhelmed me when I saw it for the first time. Because of outstanding number of huge tea trees, locals in the village call it Da Cha Lin.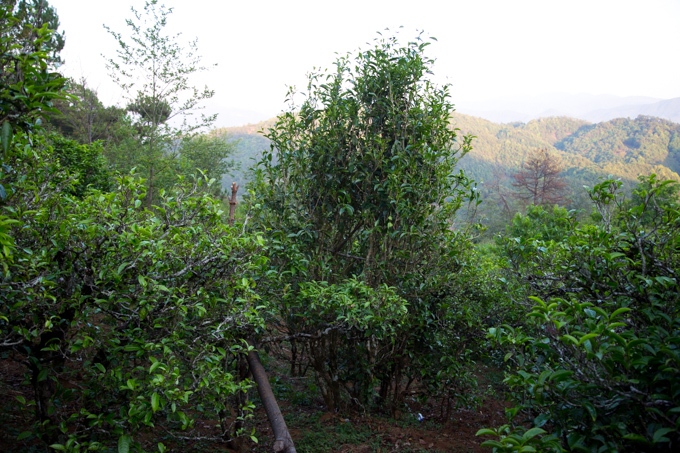 Da Cha Lin Tea Garden
As a common practice in Yunnan, each generation of farmer plants tea tree. They care not only their own life but also the future of their children and grandchildren. So, most of so-called Ancient Tea Garden in Yunnan generally consists of various ages of trees.
However most of tea trees in Da Cha Lin are very old. Since long ago, this garden has been saturated with ancient tea trees and no more space for growing young tea tree.
Oolong Tea plucking standard
During tea season, tea starts growing at different timing, yet it is quite common that every tea manufacturer faced the problem of manpower shortage. My tea manufacturer usually has six people from their relatives. In 2019, it was very strange year that all teas started to grow at the same timing. As a result, it was impossible to collect teas from all tea trees that they owned. Needless to say, it was not possible to get others to participate in tea plucking for them since everyone else are facing the same situation. In particular, Da Cha Lin consists of so many huge tea trees. They were obviously not catching up. As a result, many ancient tea trees were left unattended and unplucked.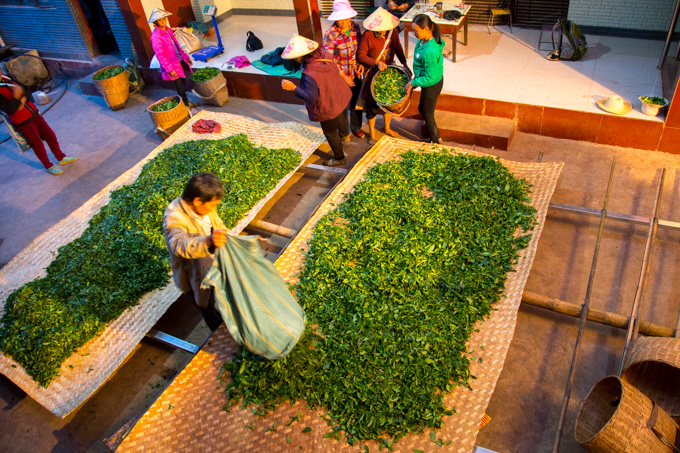 I felt it was such a waste to just let-go of these teas. Although the right timing was over, still, it is the first flush tea in spring. In fact, the size of tea leaves is still not too big. It was just about the size of oolong tea standard. Tea leaf is still tender even though it has grown up slightly bigger. Moreover, whatever tea trees left unplucked were particularly huge tree that was originally meant to be processed into the Single Tree Tea.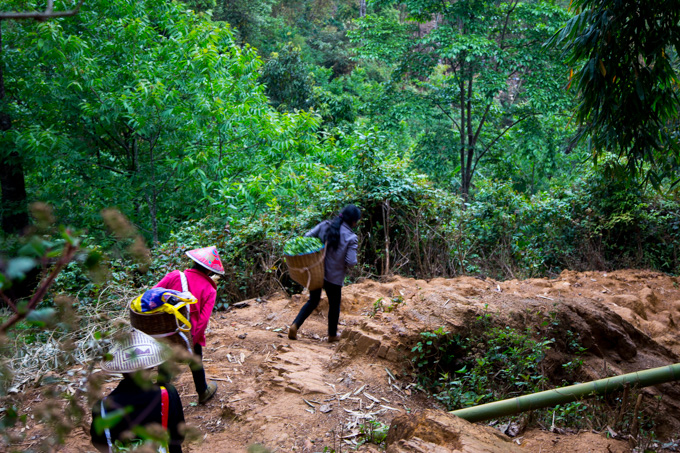 Since these tea trees were originally meant for the single tea tree, its taste was simply great. We felt we should not leave it behind. So, we decided to process them into pu-erh tea.
The rich and complex taste despite late plucking
Generally, the late-plucked tea has larger bulk density. So, it is much harder to carry out pan-frying as tea leaf is unable to trap sufficient steam. This is the reason that most of the late-plucked teas is fried at too high temperature and the freshness is spoiled. We studied the loading quantity and temperature to optimize the parameter for pan-frying. As a result, we managed to achieve the ideal taste and flavour.
When tea was just produced, it was like oolong tea. The taste was very clear and refreshing, and the flavour was like orchids. After we processed mao-cha into tea cake, the flavour became milder and the orchid note was missing, and after keeping for some time, now the flavour became sweet grassy note with sugar cane flavour. Da Cha Lin is very rich in poly phenols and minerals. So, I expect that it will age fast and well. It should be able to develop more sweet fruity flavour soon.
We released two types of tea in Da Cha Lin series
Da Cha Lin Raw Pu-erh Tea
It is made from tea trees that age is a few hundred years old. It gives magnificent level of aftertaste up to the extent of Single Tree Tea. The distinctive difference is that the single tree tea gives creamy and silky drinking sensation and the flavour is richer, while Da Cha Lin gives a brisk taste with clear and easy-drinking sensation. Although it's a new tea, it tastes a little like an aged tea. After I was drinking this tea for a while, I was so addicted by the taste.
Da Cha Lin Purple Tea
It is the purple tea that comes from Da Cha Lin tea garden. Relatively, the age of purple tea tree is younger than standard tea. Therefore, the intensity of aftertaste is not as strong as standard Da Cha Lin. Nevertheless, amazingly Da Cha Lin Purple Tea gives the flavour like Phoenix Dan Cong oolong. I felt that the flavour of Da Cha Lin Pu-erh tea is similar to the Lao Cong Phoenix Jiang Hua Xiang or Xin Ren Xiang. It gives a sweet and elegant floral flavour. If I blindly taste this tea, I would not think it is a pu-erh tea.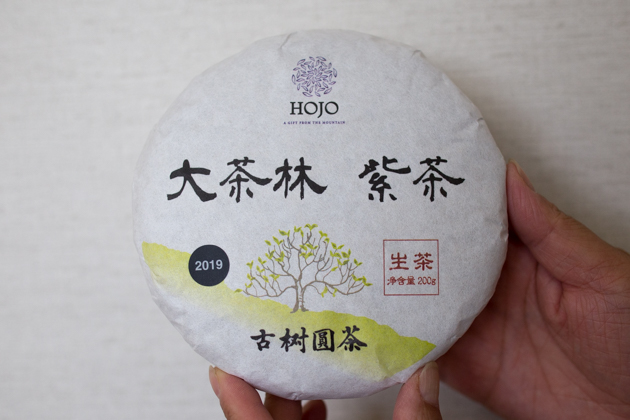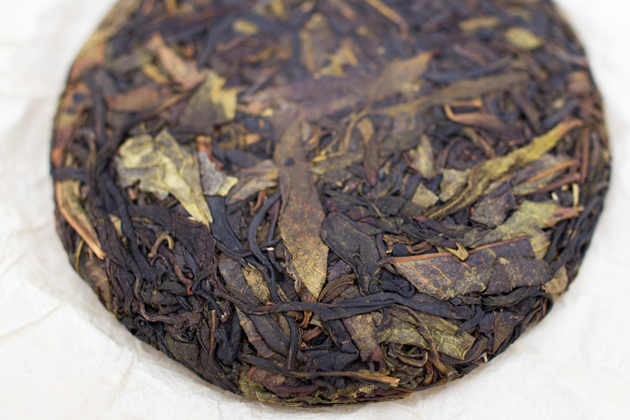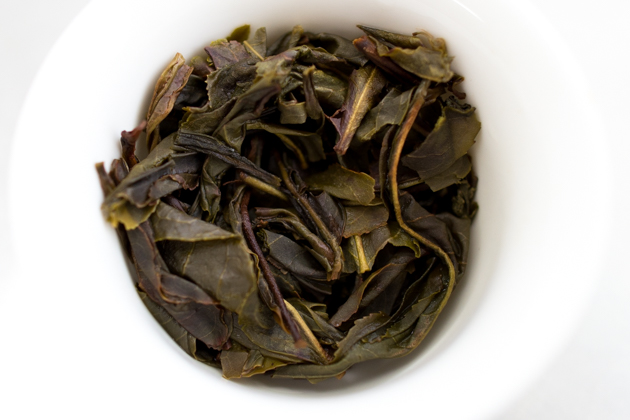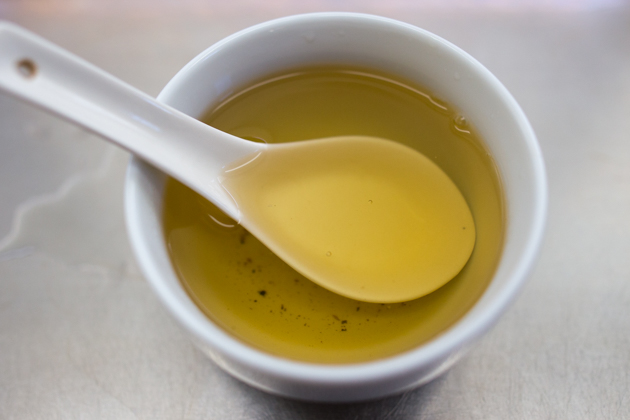 Related Articles
How to get the latest update on HOJO Tea?
1. Follow Twitter, 2. Click "Like" on Facebook, and 3. Subscribe in newsletter. You can have the latest tea news from HOJO Tea.
Subscribe the Newsletter to enjoy the privileges

You may receive a free sample upon purchase, or you may have the priority to purchase special products. So please remember to subscribe our newsletter as well as the social network.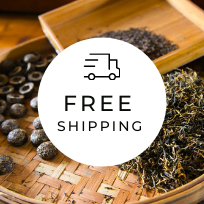 HOJO TEA Online Shop NEWS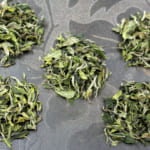 The ancient white tea is a very popular tea in our store. We produced this tea in spring. Following production, it was stored in an oxygen-free environment for several months to further enhance its flavor, achieving the expected maturation. The production of ancient tree white tea is limited in quantity per day, resulting in small …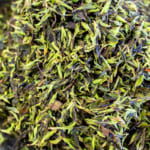 We have released the 2023 harvest of wild white tea from the Da Xue Shan. Fresh Green Colour of Leaves Achieved Through Custom Production Da Xue Shan's wild white tea is an incredibly rare type of white tea, and it's made from a unique plant called Camellia Taliensis that grows in the wild in the …
Shop Info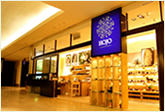 Address:Lot No. T-215, 3rd Floor, The Gardens Mall, Mid Valley City, Lingkaran Syed Putra, 59200 Kuala Lumpur
Tel: +603-2287-4537
Business Hour: 10am to 10pm
Category
Profile

AKIRA HOJO

I invite you to experience my tea selections.I was born in Nagano, Japan. In university, I studied agricultural chemistry, and I have the master degree in food science. I worked in Japanese food industry for 10 years. I involved in R&D, QC and QA. As a factory manager, I implemented ISO9000 series and managed the factory.
Media Release


We posted the article on "The Art of Tea Magazine No.9, the magazine is published in Taiwan. We featured some scientific view about the tetsubin

The Malaysian National Newspaper, New Straits Times featured HOJO Tea on 17-Oct-2007.