We released Lapsang Suchong Qi Zhong Classic: Premium Lapsang Souchong
[2023.10.27] Posted By Akira Hojo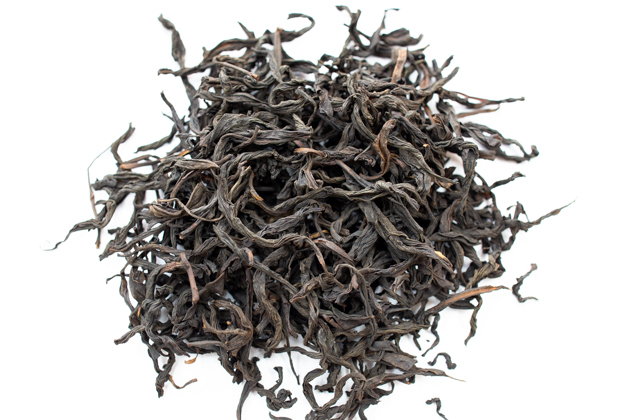 Lapsang Souchong is one of the earliest known black teas distinguished by a unique production method and flavour profile. Its origins are often linked to the Wuyi Mountains in China's Fujian province, where Lapsang Souchong is traditionally crafted. Black tea production in the Wuyi region has a history dating back several centuries.
Lapsang Souchong tea comes in two distinct varieties: one is renowned for its smoky aroma, achieved by drying the tea leaves over burning pine wood, while the other features a sweet and fruity fragrance. These two types of tea offer entirely different aromas. Typically, Lapsang Souchong with fruity notes tends to be more expensive and is preferred by dedicated tea enthusiasts in China. Nonetheless, it's important to acknowledge that there are also high-quality versions of Lapsang Souchong with a smoky aroma.
2 Types of Lapsang Souchong: Smoky and Fruity Flavors
The recently launched Lapsang Souchong Qi Zhong Classic is the deluxe version of the smoky type Lapsang Souchong and is exceptionally delicious. In the realm of high-quality Lapsang Souchong teas, you'll typically find a complete absence of smoky aroma and the presence of a fruity scent. These are often given names like Qi Zhong, Xiao Chi Gan, Fei Zi Xiao, and Jin Jun Mei. Here at HOJO, we offer four varieties – Lapsang Souchong Qi Zhong, Hua Xiang, Fei Zi Xiao, and Xiao Chi Gan – all featuring sweet, fruity fragrances and lacking the traditional smoky notes associated with Lapsang Souchong.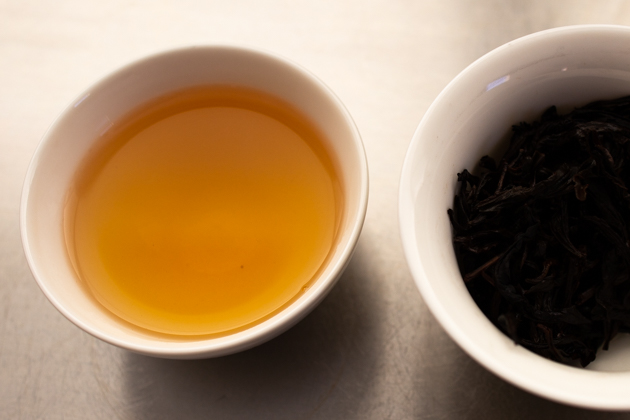 Lapsang Souchong with a fruity aroma is indeed a delicious tea, but the fact is, many people also love the smoky variety. Each type has its unique characteristics, and for tea enthusiasts, being able to enjoy both versions of Lapsang Souchong is what makes it an interesting tea.
Tea Leaves, Production Area, Processing Methods, and Selection of Pine Wood
In our store, we have been offering a product known as "Lapsang Souchong," the traditional type renowned for its smoky fragrance. Now, we've procured an even higher-grade tea, "Lapsang Souchong Qi Zhong Classic." This tea is crafted using tea leaves known as "Qi Zhong," naturally grown at an altitude of approximately 1300 meters in Tong Mu Village. Qi Zhong is the seed grown tea also known as xiao Zhong.
Tong Mu Village, situated in the Wuyi Mountains of Fujian Province, China, is celebrated for its pivotal role in the world of tea production, especially for Lapsang Souchong. The village boasts a rich and time-honoured tradition of tea cultivation dating back centuries, recognized as one of the origins of black tea. Its tea bushes often have centuries-old roots, and the methods passed down through generations preserve a wealth of tea-making knowledge.
The village's location in the Wuyi Mountains presents a unique terroir marked by mountainous terrain, mineral-rich soil, and a temperate climate. These environmental factors contribute to the distinct flavour and aroma of teas cultivated in this region.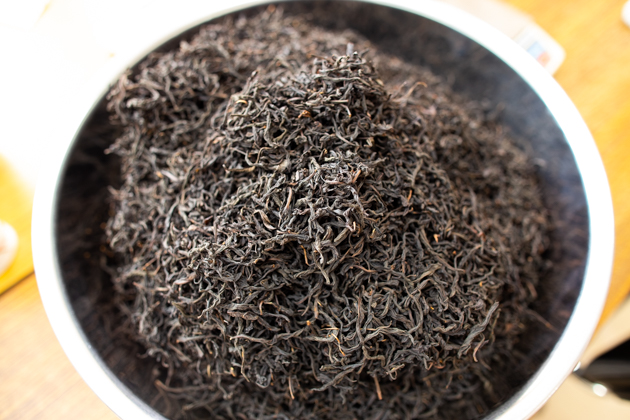 The utilization of Qi Zhong tea leaves to create premium Lapsang Souchong is a rarity.
In the three key stages of tea processing—withering, fermentation, and drying—the heat generated by burning pine wood is a critical element. To craft Qi Zhong Classic, it's imperative to employ pine wood sourced from trees with a minimum diameter of one meter, often older trees. These aged pine trees, owing to their slow growth and high mineral density, produce an enduring and sophisticated aroma, add depth to the flavor, creating a sensation that permeates deeply, reminiscent of the exquisite peaty notes found in Islay Scotch whisky.
How to Buy This Tea?
For customers in Malaysia, Singapore, and Brunei, please click on the following link.
Lapsang Souchong Qi Zhong Classic / 正山小種 奇種 传统式
For international customers, kindly send us an email at info2@hojotea.com
Related Articles
How to get the latest update on HOJO Tea?
1. Follow Twitter, 2. Click "Like" on Facebook, and 3. Subscribe in newsletter. You can have the latest tea news from HOJO Tea.
Subscribe the Newsletter to enjoy the privileges

You may receive a free sample upon purchase, or you may have the priority to purchase special products. So please remember to subscribe our newsletter as well as the social network.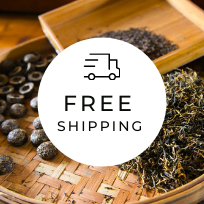 HOJO TEA Online Shop NEWS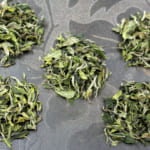 The ancient white tea is a very popular tea in our store. We produced this tea in spring. Following production, it was stored in an oxygen-free environment for several months to further enhance its flavor, achieving the expected maturation. The production of ancient tree white tea is limited in quantity per day, resulting in small …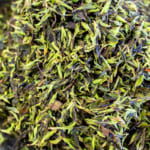 We have released the 2023 harvest of wild white tea from the Da Xue Shan. Fresh Green Colour of Leaves Achieved Through Custom Production Da Xue Shan's wild white tea is an incredibly rare type of white tea, and it's made from a unique plant called Camellia Taliensis that grows in the wild in the …
Shop Info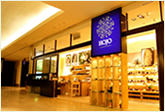 Address:Lot No. T-215, 3rd Floor, The Gardens Mall, Mid Valley City, Lingkaran Syed Putra, 59200 Kuala Lumpur
Tel: +603-2287-4537
Business Hour: 10am to 10pm
Category
Profile

AKIRA HOJO

I invite you to experience my tea selections.I was born in Nagano, Japan. In university, I studied agricultural chemistry, and I have the master degree in food science. I worked in Japanese food industry for 10 years. I involved in R&D, QC and QA. As a factory manager, I implemented ISO9000 series and managed the factory.
Media Release


We posted the article on "The Art of Tea Magazine No.9, the magazine is published in Taiwan. We featured some scientific view about the tetsubin

The Malaysian National Newspaper, New Straits Times featured HOJO Tea on 17-Oct-2007.