HOME >
New Arrival at HOJO Online Shop
Lapsang Souchong Qi Zhong from Tong Mu Guan in Wuyi Mountain
[2020.04.13] Posted By Akira Hojo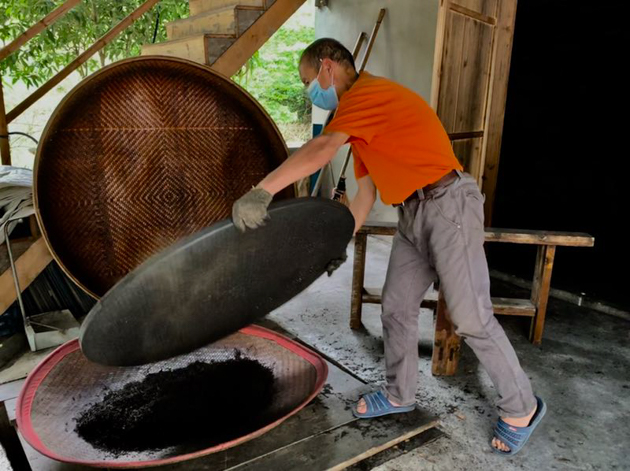 We have released Lapsang Souchong Qi Zhong. It is the most premium Lapsang Souchong in HOJO's line-up.
This tea is from Tong Mu Guan in Wuyi Mountain.
Qi Zhong is seed-grown tea tree, and tea garden is totally sustainable. Unlike ordinary black tea, this unique black tea gives strong fruity flavor reminiscent of peaches and mangoes.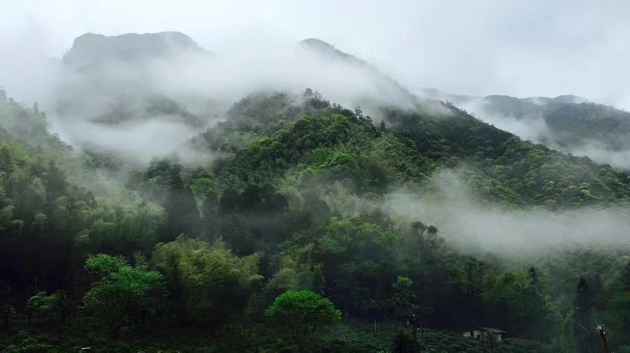 Qi Zhong: The native variety in Wuyi Mountain
Qi Zhong is the ancient tea trees in Tong Mu Guan at Wu Yi Mountain, and it is grown from seeds. The tea tree grown from seed has straight, long and bold roots.
https://hojotea.com/en/posts-233/
Since the roots extend straight into the ground, it is easy to absorb minerals and it can produce tea with long-lasting and strong aftertaste. Therefore the seed-grown tea in Tong Mu Guan is highly prized by locals.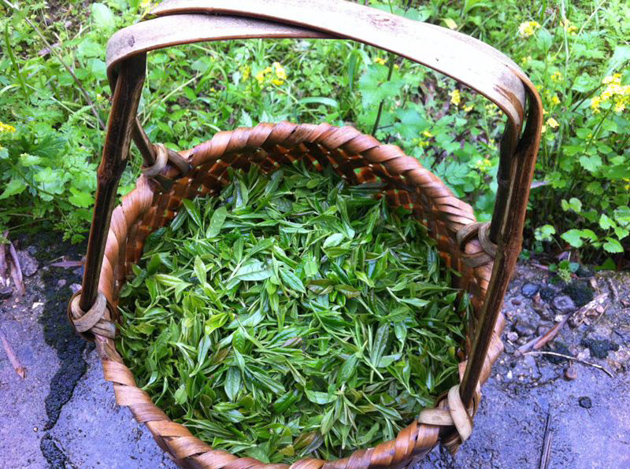 HOJO purchases tea directly from tea producer and grower who owns tea garden in Tong Mu Guan. The raw material of our Qi Zhong comes from the garden located at altitude of 1200m and the age of tea trees is more than 100 years. In Tong Mu Guan, the garden is sustainable, and the grower implements natural farming method and not using fertilizers or pesticides. As a result, the tea grows very slowly, it has a strong taste, and long-lasting finishing.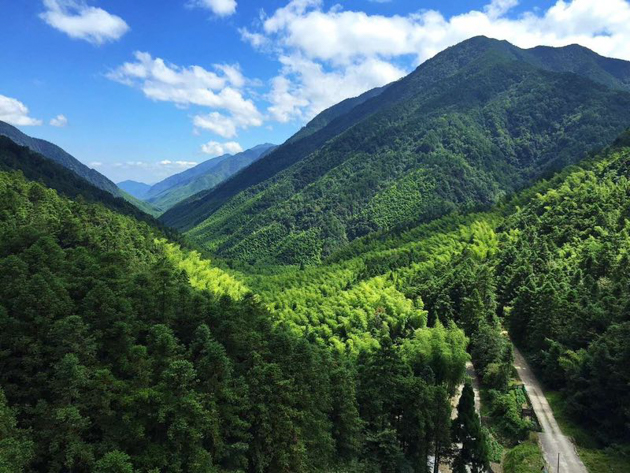 Lapsang Souchong was the original tea of Earl Grey
Lapsang Souchong is known to be the first black tea made in the history and it is very popular among tea lovers.
When Charles II of England and Princess Catherine of Portugal were married in 1662, the princess brought the Lapsang Souchong that was her favourite tea. It is said that this tea had triggered the black tea drinking culture in Britain.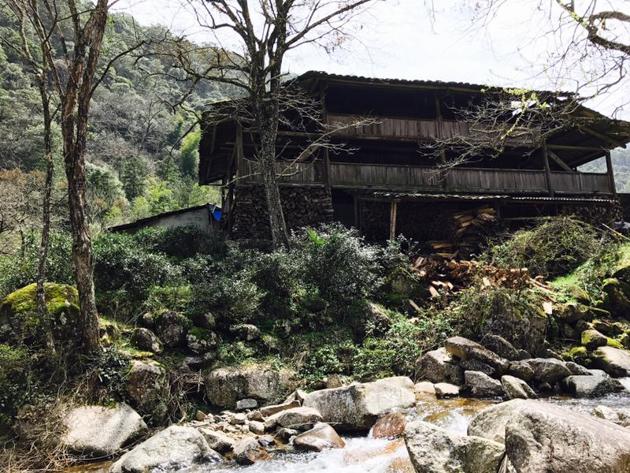 There are many other interesting stories about Lapsang Souchong. Did you know, for example, that Lapsang Souchong was the original tea of the famous Earl Grey? It is said that the British who drank Lapsang Souchong were impressed by the sweet fruity scent. The Earl Grey was then developed when they tried to imitate the scent of Lapsang Souchong. The Earl Grey is produced from black tea with bergamot scent.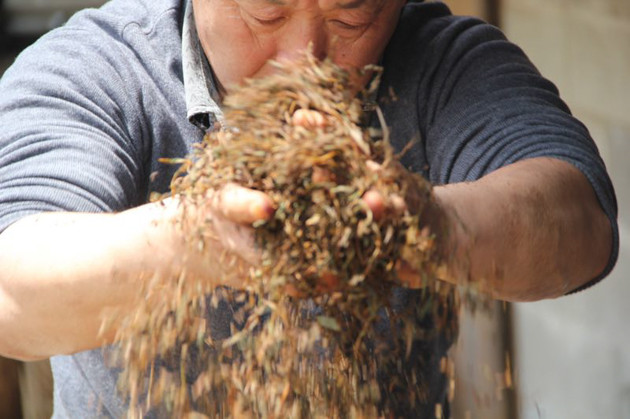 Mystery about the sweet fruity flavour of Lapsang Souchong
Reading a number of legendary anecdotes, I can't help but imagine that Lapsang Souchong as "a tea with fascinating sweet fruity flavour."
However, most of Lapsang Souchong available in China and other countries gives a strong smoky scent.
I suppose many tea lovers yearn for the story of Lapsang Souchong, yet when they drink this tea they were puzzled and confused by the gap between the story and the actual scent in reality.
Currently, there are two types of Lapsang Souchong in Wuyi Mountain. The first type is black tea with a scent of pine smoke. This type of tea is mainly made for overseas market, while for China domestic market, they produce tea that gives distinctive fruity flavour and no smoky scent at all. Generally, tea with smoke scent is called "traditional style" or "traditional type". It is distinguished from tea without smoke scent.
In addition, the smoky tea can be divided into two types: the enzymatic oxidation is stopped right after the fermentation (oxidation) process. This type of tea gives clear flavour with a hint of fruity note in addition to the smoky scent. Another type of tea is produced where the enzyme oxidation is not stopped during fermentation process. This type of tea undergoes excessive extent of fermentation, so the tea leaves turn brown and tea has a woodsy aroma with smoky scent.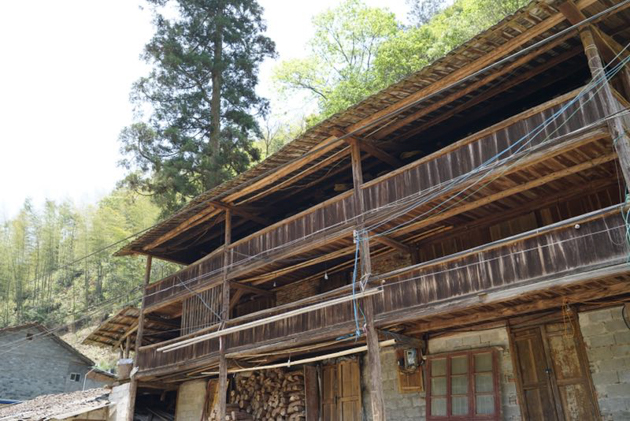 To summarize, the current Lapsang Souchong in Tong Mu Guan is divided into the following three styles:
1. Tea with smoky scent and fruit flavour
2. Tea with smoky scent and woodsy flavour
3. Tea with fruit flavour, and without smoky scent at all
Perhaps the classic Lapsang Souchong could have been made in the similar way as the first type. Because of high altitude, in spring it is very cold in Tong Mu Guan. So, they needed to burn the pine wood and expedite the drying process. Due to this process, tea got smoky scent. The native varieties in Tong Mu Guan have a very strong fruity scent, and if the fermentation steps are carried out well and the enzymes are subsequently stopped with proper pan-frying process, the remarkable fruity scent will be formed regardless of the presence or absence of smoke scent.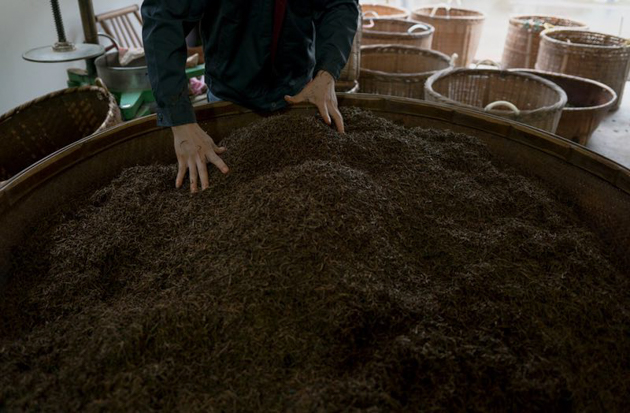 In oversea tea market, nearly everyone associates Lapsang Souchong with smoky black tea. Usually, the common Lapsang Souchong are made from teas harvested outside Wu Yi Mountain, and it gives very less fruity flavour.
At present, even in Wu Yi mountain, many manufacturers process the smoky Lapsang Souchong without pan-frying to stop the fermentation ( enzymatic oxidation). As a result, tea is over fermented and no fruity flavour is developed.
The Qi Zhong is the type 3. The Qi Zhong gives no smoky flavour at all. Its strikingly fruity flavour reminiscent of peaches, nectarines, mangoes, etc. In addition, thanks to high altitude, natural farming, old trees and seedlings, it has a very strong aftertaste and long-lasting lingering taste down the throat.
Further aging by charcoal baking
The most distinctive process of Qi Zhong is the charcoal baking process. The common black tea is processed as follow.
1. Withering
2. Rolling
3. Heating process to halt enzyme oxidation
4. Drying
In making Qi Zhong, after drying process, the additional charcoal baking takes place. It is just like the way of making Phoenix or Wu Yi oolong. When tea is baked slowly at lower temperature, the ripening of tea is accelerated. This is the essential step to form the fruity flavour of Qi Zhong.
Recently, many electric ovens are often used for baking tea. But we insisted to only purchase teas that were baked with charcoal fire. We are very aware that the taste of tea is totally different between electric oven and charcoal baking.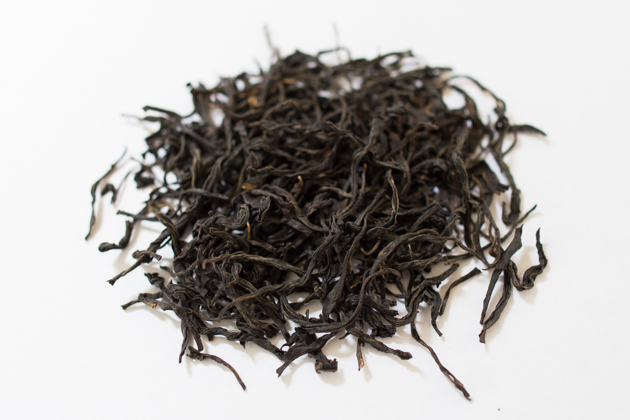 Related Articles
How to get the latest update on HOJO Tea?
1. Follow Twitter, 2. Click "Like" on Facebook, and 3. Subscribe in newsletter. You can have the latest tea news from HOJO Tea.
Subscribe the Newsletter to enjoy the privileges

You may receive a free sample upon purchase, or you may have the priority to purchase special products. So please remember to subscribe our newsletter as well as the social network.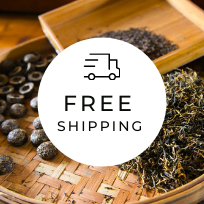 HOJO TEA Online Shop NEWS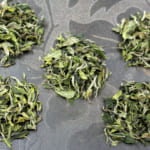 The ancient white tea is a very popular tea in our store. We produced this tea in spring. Following production, it was stored in an oxygen-free environment for several months to further enhance its flavor, achieving the expected maturation. The production of ancient tree white tea is limited in quantity per day, resulting in small …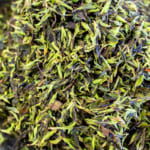 We have released the 2023 harvest of wild white tea from the Da Xue Shan. Fresh Green Colour of Leaves Achieved Through Custom Production Da Xue Shan's wild white tea is an incredibly rare type of white tea, and it's made from a unique plant called Camellia Taliensis that grows in the wild in the …
Shop Info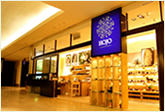 Address:Lot No. T-215, 3rd Floor, The Gardens Mall, Mid Valley City, Lingkaran Syed Putra, 59200 Kuala Lumpur
Tel: +603-2287-4537
Business Hour: 10am to 10pm
Category
Profile

AKIRA HOJO

I invite you to experience my tea selections.I was born in Nagano, Japan. In university, I studied agricultural chemistry, and I have the master degree in food science. I worked in Japanese food industry for 10 years. I involved in R&D, QC and QA. As a factory manager, I implemented ISO9000 series and managed the factory.
Media Release


We posted the article on "The Art of Tea Magazine No.9, the magazine is published in Taiwan. We featured some scientific view about the tetsubin

The Malaysian National Newspaper, New Straits Times featured HOJO Tea on 17-Oct-2007.