HOME >
New Arrival at HOJO Online Shop
Overview of Newly Released Raw Pu-erh Tea in 2013
[2013.10.31] Posted By Akira Hojo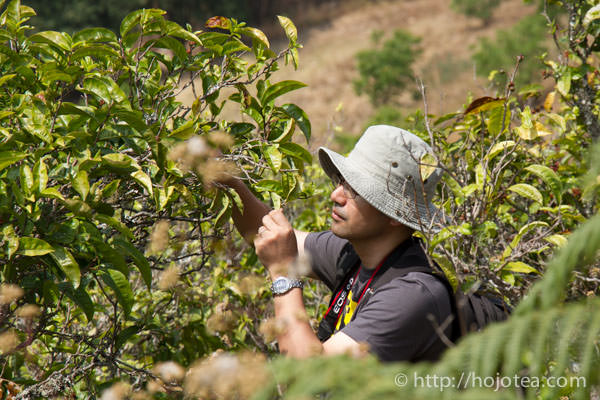 This year, I have bought nine types of raw Pu-erh teas. Out of the nine teas, I've decided to release six of them this year, while the remaining three teas will be kept for further maturation. Here, I would like to share the review of six teas that are available now:
1. Wild Spring Bud 2013
This tea is composed of spring buds of the wild tea. The material was collected at the Da Xue Shan during early March by the minority ethnics who live at the village around the Da Xue Shan area. The wild tea trees are from the primeval forest at the barren mountain of Da Xue Shan. Due to the remote location, the minority people have to walk a long distance to access this area. This tea consists of only young buds and it does not contain any full-grown tea leaves. Hence, it gives mild body and strong aftertaste with a fusion of flavors that reminds me of apple, grapes and pineapple. This tea was processed by the minority people and thus it has slight smoky flavor reminiscent of tree barks in the forest.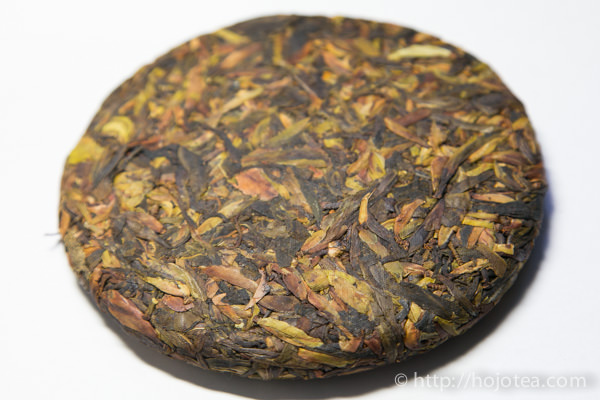 2. Da Xue Shan Wild Tea 2013
This tea is of the same origin as the Wild Spring Bud, but is made of more full-grown leaves which consist of one bud and two leaves. Thus, it gives very strong body and aftertaste. Its flavor is more complex with multilayered note that reminds me of fresh bark of tree, grapes, apple and some kinds of wild herbs.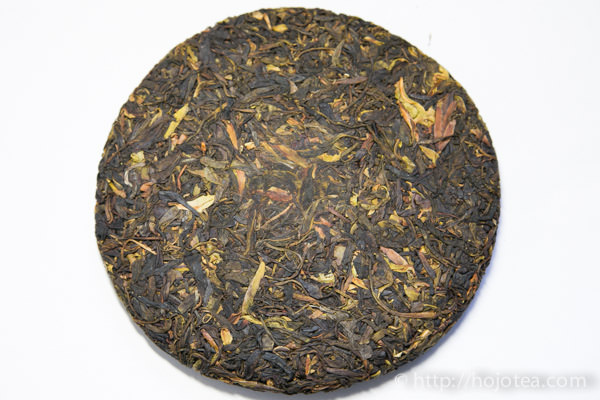 3. Mang Qing Raw Pu-erh Tea 2013
Produced in Lin-cang, near the borders of Myanmar; this tea is well-processed and does not have any smoky flavor. It gives a clear feeling in flavor that sometimes reminds me of milk. With its medium-light body and strong after taste, this tea will develop a honey flavor after a storage of 1 to 3 years' time if tea is keep without oxygen and unopened.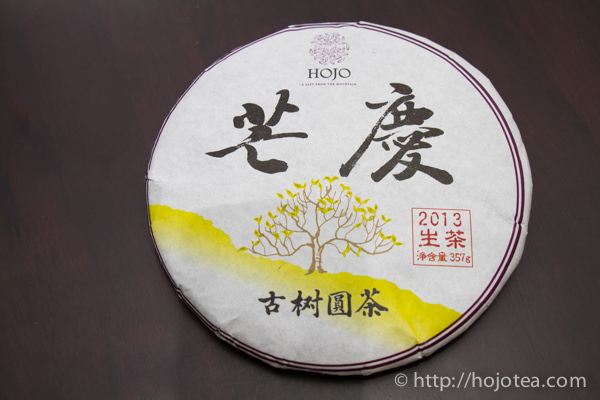 4. Mei Lan Raw Pu-erh 2013
When I first tasted this tea in loose tea leaves form (called the Mao-Cha), I was very impressed by its unique flavor. I decided not to compress it to preserve its flavor as it was. So, this tea is in Mao-Cha form. It produces intermediate body and strong aftertaste with strong fruity flavor that reminds me of a kind of tropical fruits, called the Pomelo.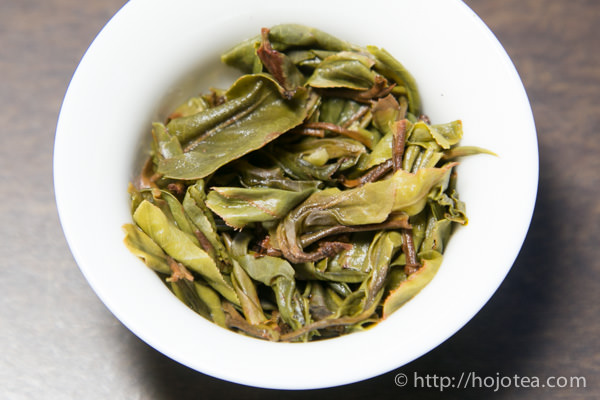 5. Gan Quan Ling Raw Pu-erh 2013
I was so impressed by the strong body and aftertaste that this tea presented when I found it in Lin-Cang. It produces very strong body which is similar to the character of Lao Bang Zhang tea. This tea is made in the depths of the mountain where the people who processed this tea did not have very good equipments. Due to the thinness of the pan that was used to fry the tea, the heat distribution was not evenly spread, resulting in a tea that has a slight baked flavor. Usually this baked flavor will diminish after approximately 3 years of storage. Although we are selling this tea right now, and with quite a number of customers who enjoy its cup characteristics; we are expecting this tea to be better soon.
6. Huang Wu Ling Raw Pu-erh Tea 2013
This tea has the strongest after taste out of all the tea lineups in HOJO. It also gives a very strong body that is quite similar to that of Lao Bang Zhang tea. Moreover, the quality of the tea leaves used for making this tea was too impressive to ignore; though the tea produces slight baked flavor due to the lack of sufficient equipment used, similar to that of Gan Quan Ling Raw Pu-erh Tea. If the baked flavor does not bother you, this tea is delectable to be indulge right away. An alternative way to enjoy this tea is to serve from the third or fourth brewing onwards; after a few brief rinsing of tea with hot boiling water for three to four times.
Besides, I suggest you to keep this tea for more than a few years until the baked flavor is mask by the honey or fruity flavor that is usually develop after 3 years onwards in tropical countries and 5 years onwards in America, Europe and Japan.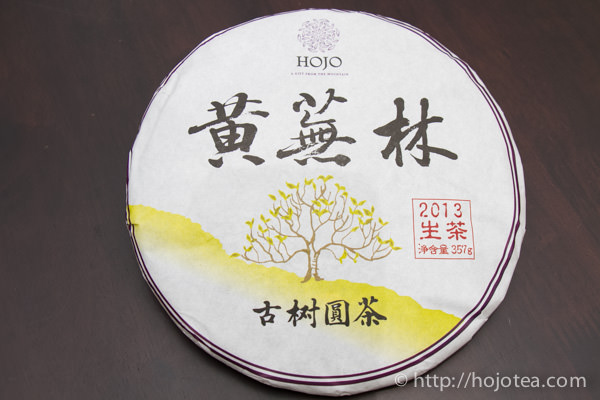 Related Articles
How to get the latest update on HOJO Tea?
1. Follow Twitter, 2. Click "Like" on Facebook, and 3. Subscribe in newsletter. You can have the latest tea news from HOJO Tea.
Subscribe the Newsletter to enjoy the privileges

You may receive a free sample upon purchase, or you may have the priority to purchase special products. So please remember to subscribe our newsletter as well as the social network.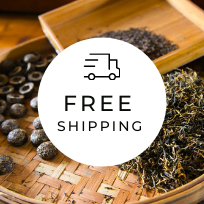 HOJO TEA Online Shop NEWS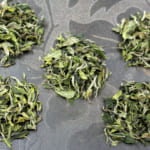 The ancient white tea is a very popular tea in our store. We produced this tea in spring. Following production, it was stored in an oxygen-free environment for several months to further enhance its flavor, achieving the expected maturation. The production of ancient tree white tea is limited in quantity per day, resulting in small …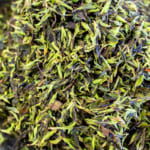 We have released the 2023 harvest of wild white tea from the Da Xue Shan. Fresh Green Colour of Leaves Achieved Through Custom Production Da Xue Shan's wild white tea is an incredibly rare type of white tea, and it's made from a unique plant called Camellia Taliensis that grows in the wild in the …
Shop Info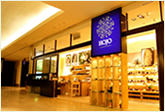 Address:Lot No. T-215, 3rd Floor, The Gardens Mall, Mid Valley City, Lingkaran Syed Putra, 59200 Kuala Lumpur
Tel: +603-2287-4537
Business Hour: 10am to 10pm
Category
Profile

AKIRA HOJO

I invite you to experience my tea selections.I was born in Nagano, Japan. In university, I studied agricultural chemistry, and I have the master degree in food science. I worked in Japanese food industry for 10 years. I involved in R&D, QC and QA. As a factory manager, I implemented ISO9000 series and managed the factory.
Media Release


We posted the article on "The Art of Tea Magazine No.9, the magazine is published in Taiwan. We featured some scientific view about the tetsubin

The Malaysian National Newspaper, New Straits Times featured HOJO Tea on 17-Oct-2007.