HOME >
New Arrival at HOJO Online Shop
Tie Guan Yin Lan Yun literally gives an orchid flower
[2013.03.22] Posted By Akira Hojo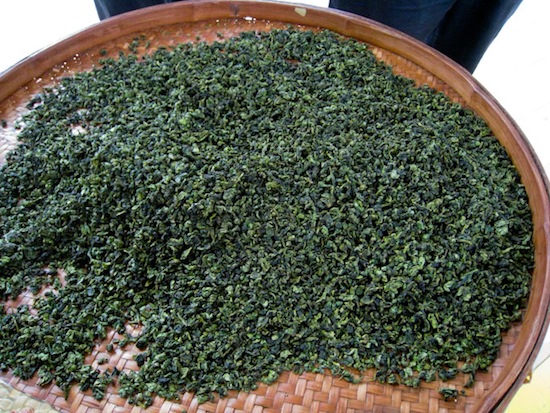 We launched Tie Guan Yin from Anxi, Fujian. The product name is Tie Guan Yin Lan Yun.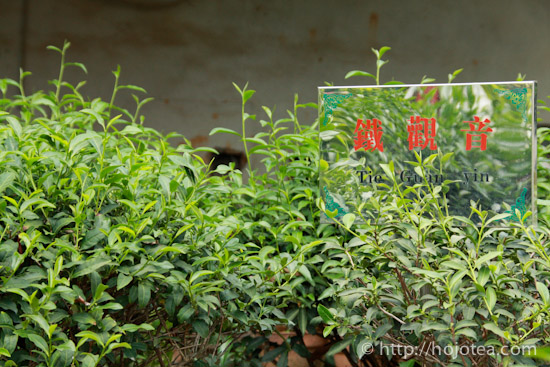 The leaf of Tie Guan Yin cultivar
Visting Anxi for quality Tie Guan Yin
Tie Guan Yin is a very popular tea in China. The high quality Tie Guan Yin has a huge demand in domestic market. Thus, it is very important for us to visit Anxi and purchase tea on the spot.
Tie Guan Yin is generally highly contaminated by the pesticide
One of the main concerns about Tie Guan Yin is the pesticide residues. As this tea is mainly consumed by domestic market, in many cases, the pesticide residues in the tea might only comply with domestic standards but not the international standard. Nevertheless, the pesticide inspection is not compulsory for domestic products. Since this tea is mainly supplied to the domestic market, the pesticide level are not being controlled according to the international standards. Moreover, the timing of harvesting Tie Guan Yin is late. The plucking is carried out only when the leaf grows up to the big size. It is much later in timing than that of ordinary teas. As such, more pesticides are often used to control insects in tea garden in order to maintain the production quantity to meet the high market demand. We have to care about not only the quality of tea, but also the pesticide residues in Tie Guan Yin.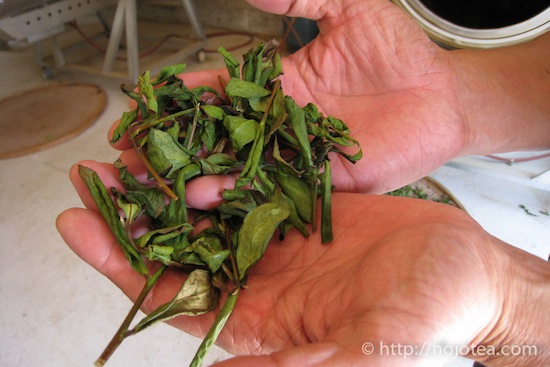 Tea is harvested when it grown very big, as shown in the photo.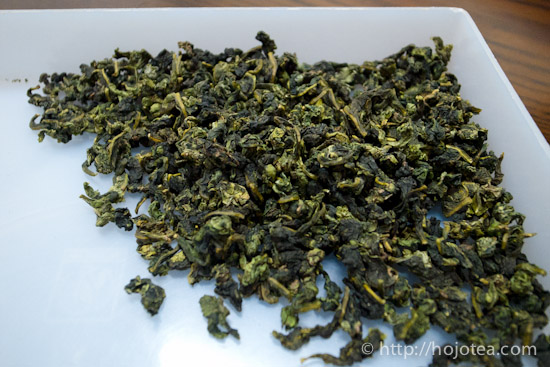 Spring is the best for quality Tie Guan Yin
In different seasons throughout the year, the Tie Guan Yin is plucked and produced several times. However, we only purchase spring tea. If this tea is plucked in other seasons, it gives a very uncomfortable sourness due to the specific type of polyphenol. For Tie Guan Yin, this kind of sourness is very obvious since this tea is produced from matured leaves and in big size. Only when the twig turns into brown colour and becomes very stiff, then the farmer will start the plucking of Tie Guan Yin.
Quality Tie Guan Yin is grown with less or no fertilizer
Usually, the more time the tea spends in growing, the better the quality. Unfortunately, in Anxi, so many Tie Guan Yin teas are grown with too much fertilizer. Farmer knows that Tie Guan Yin is very popular and could be sold at high price. Thus, they are keen to use a lot of fertilizers and accelerate the growing speed and output. Those teas give very strong up-lifting aroma, yet very flat in after taste. What I care the most is the tea that is grown without fertilizer and spent longer time in growing. It has to be the tea that gives strong after taste, long-lasting flavor and soft texture in taste. If you try this Tie Guan Yin Lan Yun, you may realize that its flavour could last over many brewings.
Related Articles
How to get the latest update on HOJO Tea?
1. Follow Twitter, 2. Click "Like" on Facebook, and 3. Subscribe in newsletter. You can have the latest tea news from HOJO Tea.
Subscribe the Newsletter to enjoy the privileges

You may receive a free sample upon purchase, or you may have the priority to purchase special products. So please remember to subscribe our newsletter as well as the social network.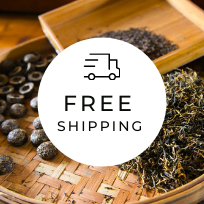 HOJO TEA Online Shop NEWS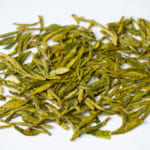 We have launched the 2023 harvest of Shi Feng Long Jing tea. Shi Feng Long Jing tea, also known as Shi Feng Dragon Well tea. It is one of the most famous and highly regarded teas in China.Shi Feng Long Jing tea is characterized by its flat, spear-shaped leaves that have a vibrant green colour. …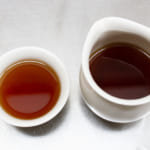 Instead of sourcing finished jasmine tea, we specialize in producing custom-made jasmine tea by bringing our carefully selected raw materials to jasmine factories. Over the years, we have created numerous unique jasmine tea varieties that are not available elsewhere, such as Pu-erh jasmine tea made from raw Pu-erh tea leaves, Jasmine Silver Needle made from …
Shop Info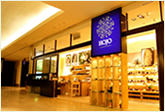 Address:Lot No. T-215, 3rd Floor, The Gardens Mall, Mid Valley City, Lingkaran Syed Putra, 59200 Kuala Lumpur
Tel: +603-2287-4537
Business Hour: 10am to 10pm
Category
Profile

AKIRA HOJO

I invite you to experience my tea selections.I was born in Nagano, Japan. In university, I studied agricultural chemistry, and I have the master degree in food science. I worked in Japanese food industry for 10 years. I involved in R&D, QC and QA. As a factory manager, I implemented ISO9000 series and managed the factory.
Media Release


We posted the article on "The Art of Tea Magazine No.9, the magazine is published in Taiwan. We featured some scientific view about the tetsubin

The Malaysian National Newspaper, New Straits Times featured HOJO Tea on 17-Oct-2007.