Organic tea is safe, but not sufficient
[2013.03.24] Posted By Akira Hojo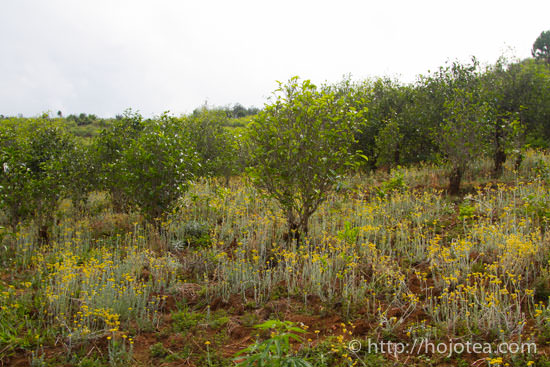 It's often claimed that the organic tea is good for health and it should be delicious. It's generally said that organic tea is safer as it's produced using methods of organic farming that do not uses chemical fertilizer and pesticides. Nonetheless, "safe" is not equalled to "good for health" and "delicious".
Tea contains more functional substances only if it grows slowly
Do not you agree that the wild edible herbs or fruit has thicker taste and also good for health? They are indeed rich in taste and flavour. This is because they have to compete with other plants, need to defences pests since no chemical pesticide is used, and no fertilizer cosseting their growth. In order to survive in the harsh environment, wild plant grows very slowly and produces more functional substances. As a result, the taste and flavour becomes very thick and very rich in antioxidants.
Plant does not care whether it is organic or inorganic origin, as long as the fertilizer contains nitrogen
Whether organic or chemical, the fertilizer is a source of nitrogen. Plant has a unique feature. They grow very fast whenever nitrogen is supplied, regardless of the nitrogen comes from organic fertilizer, inorganic or chemical fertilizer. As long as nitrogen is supplied, it will effectively carries out photosynthesis, produces more energy and bio-synthetize cellulose to grow bigger. Apparently, the leaf becomes bigger and more green. These plants has less number of cells and each cell is very big. It also contains very less functional constituents. If you eat fruit or vegetable that is grown with fertilizer, the taste is very light and you feel you need extra dressing or honey to increase the taste.
Tea grown with fertilizer is fragile
Growing tea with fertilizer will caused the tea leaf produces big cell and it is very fragile. The cell wall cracks during rolling process. You may notice that during brewing, some teas do not unroll back to its intact shape of leaf. This is because its cell wall has been destroyed.
Amino acid does not contribute in our health
Usually, animal manure is very common fertilizer in the organic tea garden. It is very rich in nitrogen. Tea grows very fast and the entire system in tea tree supports only for growing. Excessive nitrogen is accumulated to form amino acid, e.g., theanine. There is no spare time to produce tea polyphenols. Ironically, insects also love the taste of nitrogen. As a result, the garden owner needs to use "organic pesticide" to chase away insect. On the other hand, naturally-grown tea takes a very long time to grow and accumulate a lot of polyphenol. Polyphenol is the substance also called antioxidant. It is the natural antibodies in plant.
The apple grown with fertilizer becomes very big size
My father runs apple orchard. He always told me that whenever he applied fertilizer, apple became bigger and output increased. However, the taste of apple becomes very thin and flat. If we looking for high quality apple, we have to keep the apple tree as healthy as other natural plants.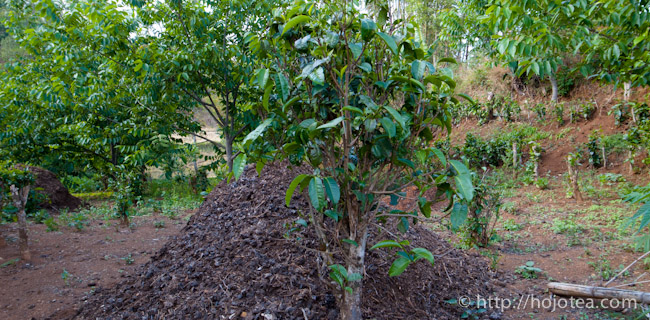 In the photo, tea tree was grown right next to the organic fertilizer. The leaf becomes so huge and green because of the excessive intake of nitrogen
Keep tea tree as natural
I believe it is important to keep tea as natural as wild plant. The point is not about whether we should use organic or inorganic fertilizer. No doubt that organic tea is a good practice to keep the safety of tea. However, with respect to taste and functional substances, it is insufficient. The tea gives more body and functional substances when it takes longer time to grow. The effort the tea made to survive under the harsh environment reflects in its quality.
Related Articles
How to get the latest update on HOJO Tea?
1. Follow Twitter, 2. Click "Like" on Facebook, and 3. Subscribe in newsletter. You can have the latest tea news from HOJO Tea.
Subscribe the Newsletter to enjoy the privileges

You may receive a free sample upon purchase, or you may have the priority to purchase special products. So please remember to subscribe our newsletter as well as the social network.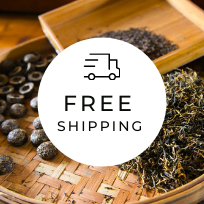 HOJO TEA Online Shop NEWS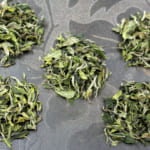 The ancient white tea is a very popular tea in our store. We produced this tea in spring. Following production, it was stored in an oxygen-free environment for several months to further enhance its flavor, achieving the expected maturation. The production of ancient tree white tea is limited in quantity per day, resulting in small …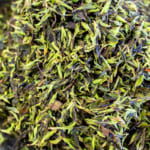 We have released the 2023 harvest of wild white tea from the Da Xue Shan. Fresh Green Colour of Leaves Achieved Through Custom Production Da Xue Shan's wild white tea is an incredibly rare type of white tea, and it's made from a unique plant called Camellia Taliensis that grows in the wild in the …
Shop Info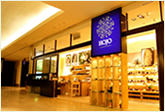 Address:Lot No. T-215, 3rd Floor, The Gardens Mall, Mid Valley City, Lingkaran Syed Putra, 59200 Kuala Lumpur
Tel: +603-2287-4537
Business Hour: 10am to 10pm
Category
Profile

AKIRA HOJO

I invite you to experience my tea selections.I was born in Nagano, Japan. In university, I studied agricultural chemistry, and I have the master degree in food science. I worked in Japanese food industry for 10 years. I involved in R&D, QC and QA. As a factory manager, I implemented ISO9000 series and managed the factory.
Media Release


We posted the article on "The Art of Tea Magazine No.9, the magazine is published in Taiwan. We featured some scientific view about the tetsubin

The Malaysian National Newspaper, New Straits Times featured HOJO Tea on 17-Oct-2007.