HOME >
Tokoname Clay Teapot
Tokoname Clay Teapot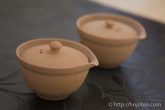 [2017.12.28]
Shiboridashi is one of the tea brewing equipments. In Japan, this equipment is often introduced for brewing Gyokuro or Sencha. However, if we understand its characteristics well, we will notice that it is rather more suitable for brewing pu-erh tea or fermented tea. It is not a must to use Shiboridashi for Gyokuro Generally, a …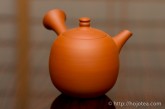 [2013.03.25]
Zhuni and red clay is of different meanings Zhuni is a famous name of clay. For teapot collectors in China and Japan, this name is very familiar. Both in Japanese and Chinese,it is written as 朱泥. Zhuni is the Chinese pronunciation, while it is called Shudei in Japanese. Both languages are referring to exactly …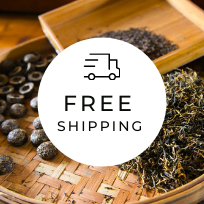 HOJO TEA Online Shop NEWS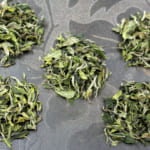 The ancient white tea is a very popular tea in our store. We produced this tea in spring. Following production, it was stored in an oxygen-free environment for several months to further enhance its flavor, achieving the expected maturation. The production of ancient tree white tea is limited in quantity per day, resulting in small …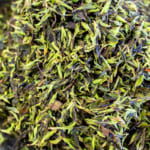 We have released the 2023 harvest of wild white tea from the Da Xue Shan. Fresh Green Colour of Leaves Achieved Through Custom Production Da Xue Shan's wild white tea is an incredibly rare type of white tea, and it's made from a unique plant called Camellia Taliensis that grows in the wild in the …
Popular ArticleTokoname Clay Teapot
Sorry. No data so far.
Shop Info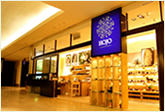 Address:Lot No. T-215, 3rd Floor, The Gardens Mall, Mid Valley City, Lingkaran Syed Putra, 59200 Kuala Lumpur
Tel: +603-2287-4537
Business Hour: 10am to 10pm
Category
Profile

AKIRA HOJO

I invite you to experience my tea selections.

I was born in Nagano, Japan. In university, I studied agricultural chemistry, and I have the master degree in food science. I worked in Japanese food industry for 10 years. I involved in R&D, QC and QA. As a factory manager, I implemented ISO9000 series and managed the factory.
Media Release


We posted the article on "The Art of Tea Magazine No.9, the magazine is published in Taiwan. We featured some scientific view about the tetsubin

The Malaysian National Newspaper, New Straits Times featured HOJO Tea on 17-Oct-2007.