Spring Tea Hunting in Yunnan 2015 Just Began
[2015.03.22] Posted By Akira Hojo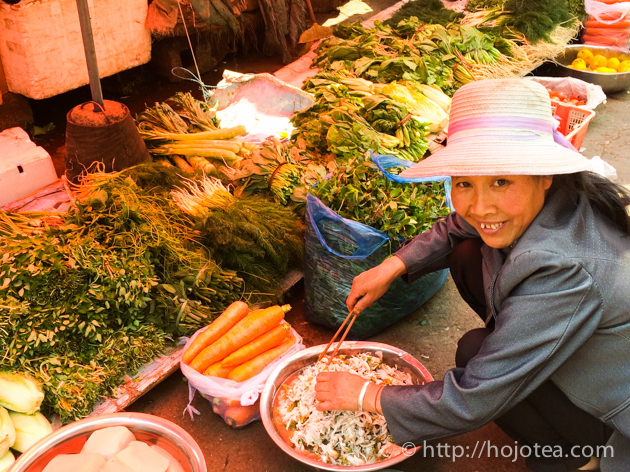 I have been in Yunnan since 20th March 2015 to hunt for new crop of raw pu-erh tea.
Quality tea is first come first served
In Lincang region of Yunnan, the very first crop of pu-erh tea is available around 20th March. Usually, tea is harvested starting from the gardens at lower altitude where generally younger tea trees are grown. It is because young tea tree grows faster while the old tea tree grows much slower. The earliest-plucked tealeaf is generally smaller size than the tea plucked later in April. For the farmer, to collect sufficient quantity of smaller tealeaf requires more time and it is harder work. The first-plucked tea is very limited quantity in the market, and for us, it is a sort of competition to purchase quality tea. If a person knows how to taste tea, he surely wishes to get the first-plucked tea. Since many people are interested in the first-plucked tea, it will be "first come, first served" situation. In particular, it is very essential for us to purchase directly from the manufacturers for popular tea such as natural farming tea collected from the old tea trees grown at high elevation. These teas are very limited and many of them are sold out even before it reaches the commercial tea market. In addition, it is very crucial to visit the production area before the first week of April. If we arrive here 3 weeks later, the chance that quality tea is available becomes elusive.
Visiting manufacturer before tea season begins so as to customize tea
I decided to come to Yunnan earlier before the main tea season starts. I am planning to meet the manufacturer in advance and requesting them to custom-made our tea according to the following criteria.
Intensity of frying process so as to manage the percentage of fermentation and the flavour.
Tea plucking standard: single bud, one bud and one leaf, one bud and two leaves or mixed leaves
It takes 2 days to reach destination
I have departed KL, Malaysia on 20th and reached Kunming on the same day. Then I transited once in Kunming and headed to Baoshan city, where I have stay overnight. On 21st, I have departed very early in the morning and headed to another town closer to the Myanmar border. I will take bus again to visit various mountains. Currently there is civil war in Myanmar near the border to China in Lincang. Since this is exactly the area I am actively hunting tea, I may need to be careful for the destinations.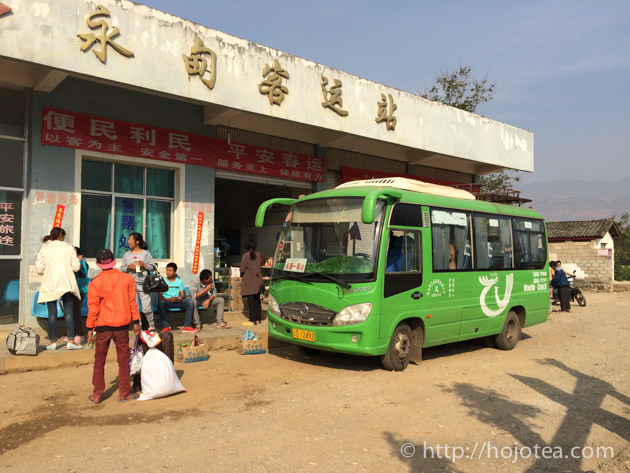 Quality tea will be ready from 23rd onwards
I have visited the local market. I simply love the local market. But most importantly, I wanted to sense the atmosphere of the season in this area. While in the local market, the seasonal items available tells a lot about the season.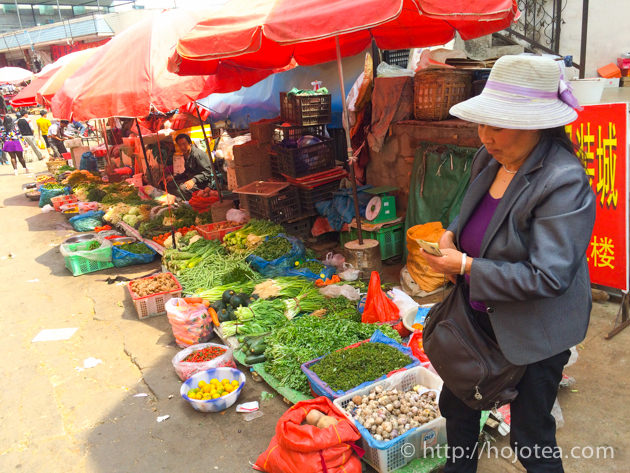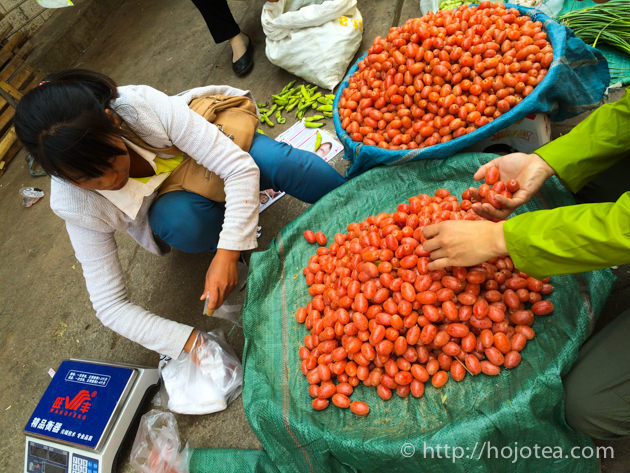 According to the information from my manufacturer, there is slight delay in tea season. The plucking of wild tea and tea grown at lower altitude has already begun since early this week. The natural farming tea grown at higher altitude at about 2000m and above, and those from the old tea trees will be harvested around next week. I assume that I will be very busy from next week onwards.
Related Articles
How to get the latest update on HOJO Tea?
1. Follow Twitter, 2. Click "Like" on Facebook, and 3. Subscribe in newsletter. You can have the latest tea news from HOJO Tea.
Subscribe the Newsletter to enjoy the privileges

You may receive a free sample upon purchase, or you may have the priority to purchase special products. So please remember to subscribe our newsletter as well as the social network.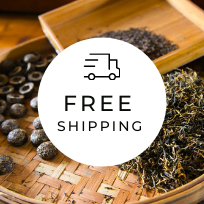 HOJO TEA Online Shop NEWS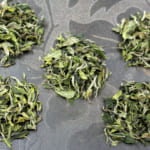 The ancient white tea is a very popular tea in our store. We produced this tea in spring. Following production, it was stored in an oxygen-free environment for several months to further enhance its flavor, achieving the expected maturation. The production of ancient tree white tea is limited in quantity per day, resulting in small …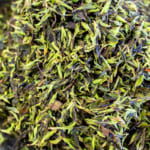 We have released the 2023 harvest of wild white tea from the Da Xue Shan. Fresh Green Colour of Leaves Achieved Through Custom Production Da Xue Shan's wild white tea is an incredibly rare type of white tea, and it's made from a unique plant called Camellia Taliensis that grows in the wild in the …
Shop Info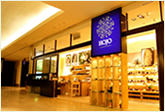 Address:Lot No. T-215, 3rd Floor, The Gardens Mall, Mid Valley City, Lingkaran Syed Putra, 59200 Kuala Lumpur
Tel: +603-2287-4537
Business Hour: 10am to 10pm
Category
Profile

AKIRA HOJO

I invite you to experience my tea selections.I was born in Nagano, Japan. In university, I studied agricultural chemistry, and I have the master degree in food science. I worked in Japanese food industry for 10 years. I involved in R&D, QC and QA. As a factory manager, I implemented ISO9000 series and managed the factory.
Media Release


We posted the article on "The Art of Tea Magazine No.9, the magazine is published in Taiwan. We featured some scientific view about the tetsubin

The Malaysian National Newspaper, New Straits Times featured HOJO Tea on 17-Oct-2007.