HOME >
Teapot and Tea Equipment
Progress of Developing Iga Natural Red Clay
[2015.07.16] Posted By Akira Hojo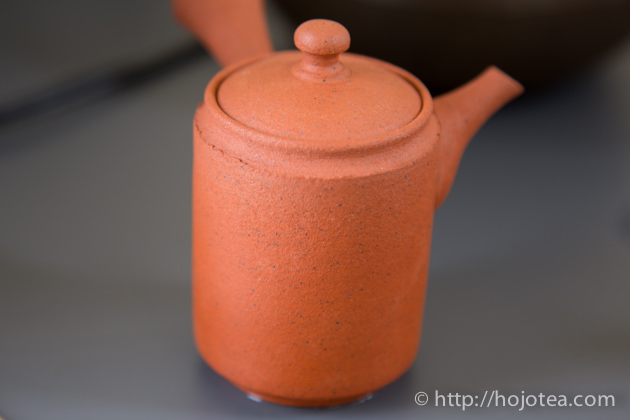 We have been developing Iga Natural Red Clay teapot in a past few years. We were originally planning to introduce it in July, however, we are facing a technical issue.
The surface of teapot becomes moist
We have managed to finalize the clay and the refining method according to the ideal taste. After we made a few teapots on a trial run basis, we have one concern.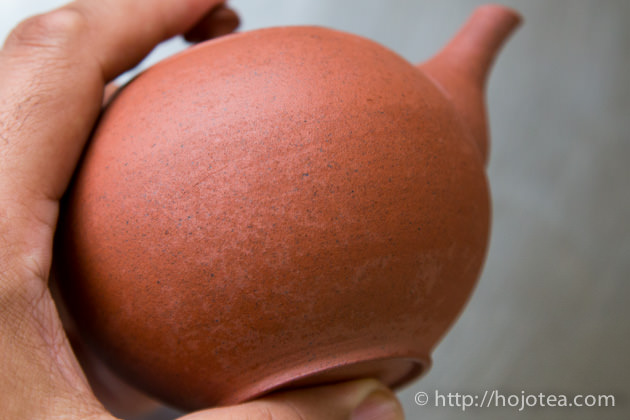 When tea was left in the Iga clay teapot for a while, we observed that the surface of teapot becomes moist. One of the reasons is that this clay is very porous. Another reason is that Iga clay contains coarse granule as it is originated from the bottom of Biwa Lake. The shrinkage of clay might not be strong enough when it is fired. I believe some people do not mind this characteristic. Some Yi Xing clay teapots also do become moist when brewing tea. Right now I have two ideas.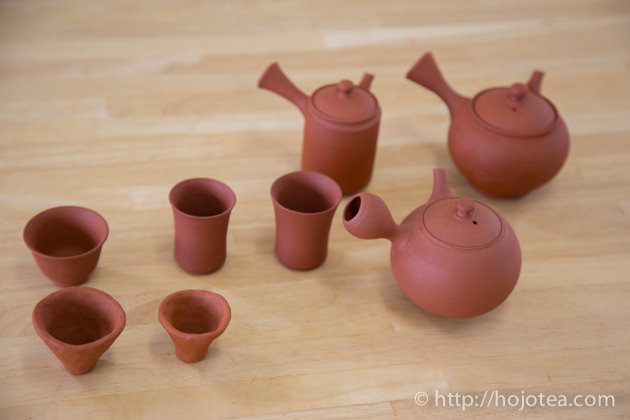 Outstanding performance even if moisture penetrates the clay
Although the clay release steam and become moist, I am thinking to proceed it as it is. Because the taste of tea in this clay is so ideal that I do not want to change it. Some customers who are used to Yi Xing clay would know how to take care of this type of teapot.
Another matter to note that, this type of teapot is meant to use for one type of tea. This is because clay absorbs the flavor of tea very well and it releases the same tea flavor even after we have removed tea leaves from the teapot and rinsed it with hot water.
I am also planning to release reduction fired or high temperature fired Iga clay teapot. It will be either black or dark-purple color. With those parameter in firing, the clay should be solid enough that we can eliminate the moisten issue.
Related Articles
How to get the latest update on HOJO Tea?
1. Follow Twitter, 2. Click "Like" on Facebook, and 3. Subscribe in newsletter. You can have the latest tea news from HOJO Tea.
Subscribe the Newsletter to enjoy the privileges

You may receive a free sample upon purchase, or you may have the priority to purchase special products. So please remember to subscribe our newsletter as well as the social network.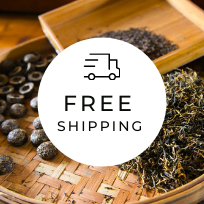 HOJO TEA Online Shop NEWS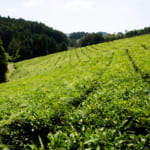 Tsuge Zairai Sencha 都祁在来煎茶 is made from "zairai" tea plucked in spring, from the naturally farmed tea garden located in Tsuge, Nara City, Nara Prefecture. The tea garden of Tsuge Zairai Sencha is maintained in sustainable manner applying neither pesticide nor fertilizer. Tsuge Zairai Sencha has a subtle and refreshing floral scent with a hint …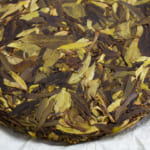 Da Xue Shan Wild White Tea 2021 is available now. This tea is always very popular in our shop. In Japan, we brought in loose tea this year, and for Malaysia we produced 200g cake. Mao cha before compressing into cake Very limited resources This tea is made from the wild tea, called Camelia taliensis. …
Shop Info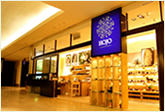 Address:Lot No. T-215, 3rd Floor, The Gardens Mall, Mid Valley City, Lingkaran Syed Putra, 59200 Kuala Lumpur
Tel: +603-2287-4537
Business Hour: 10am to 10pm
Category
Profile

AKIRA HOJO

I invite you to experience my tea selections.I was born in Nagano, Japan. In university, I studied agricultural chemistry, and I have the master degree in food science. I worked in Japanese food industry for 10 years. I involved in R&D, QC and QA. As a factory manager, I implemented ISO9000 series and managed the factory.
Media Release


We posted the article on "The Art of Tea Magazine No.9, the magazine is published in Taiwan. We featured some scientific view about the tetsubin

The Malaysian National Newspaper, New Straits Times featured HOJO Tea on 17-Oct-2007.