HOME >
New Arrival at HOJO Online Shop
Yan Ming Shan White Tea
[2015.11.25] Posted By Akira Hojo
HOJO Tea Newsletter No.31 – Yan Ming Shan White Tea –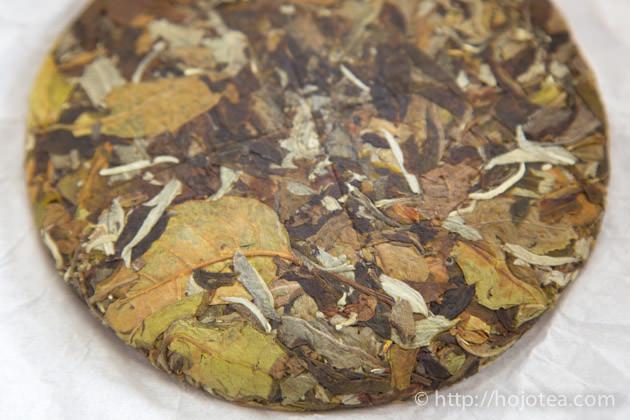 Yan Ming Shan white tea is our custom-made white tea in this year. We involved in selecting the material and designing the process. The fresh tea was collected from a small village in Lincang near the Myanmar country border. The altitude of the tea garden is around 2200-2300m and the tea tree is relatively old, mostly more than 100 years old. The main characteristic of this tea is outstandingly deep and long-lasting aftertaste, with a very distinctive floral flavor that reminded us of the high mountain Darjeeling tea. The body of this tea is not too strong. As a result, it gives clear and transparent taste sensation.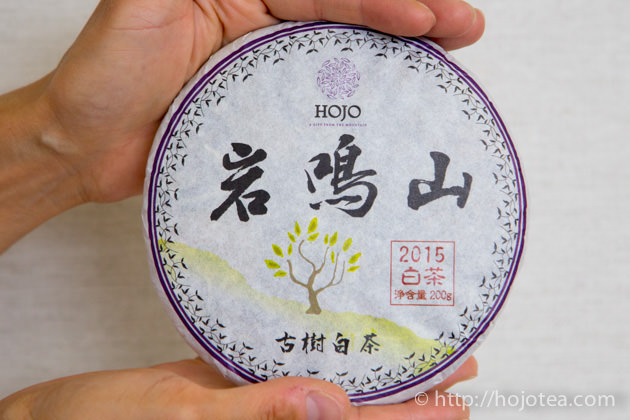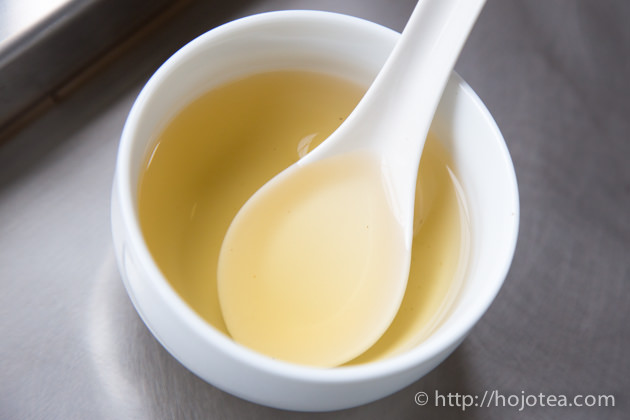 Longer withering contributes in floral flavor like Darjeeling tea.
The uniqueness of this Yan Ming Shan white tea in process is the extremely long withering process. It was withered for three days before the final drying process. The current trend of making a white tea, especially nowadays in Fujian province, the manufacturer tends to keep withering rather short in order to emphasize the greener appearance of tea leaves. However, the shorter withering tends to make tea a little too greenish or grassy note in flavor, or sometimes develops astringency on palate. Since this was our custom-made tea, we discussed with the manufacturer and decided to try the long withering process. In fact, long withered white tea is one of the traditional styles in making white tea in Fujian. Nowadays, it is rare since many customers do not like the darker beige appearance and manufacturer also does not want to spend too long time in withering. Shorter withering time means the white tea can be ready in less than two days and the mass production volume can be well-controlled.
The withering process means leaving the tea leaves in a well-ventilated place. Tea leaves are slowly loosing moisture. Dehydrating stress triggers the enzymatic oxidation known as fermentation. Due to the enzymatic oxidation, various kinds of conjugated polyphenol is formed, and at the same time terpenes that contributes in fruity or floral flavor is formed too. Thanks to the longer withering, Yan Ming Shan White Tea gives sweetness and more mellow drinking feeling. That is also the reason why some customers feel that the flavor of this tea is similar to Darjeeling tea.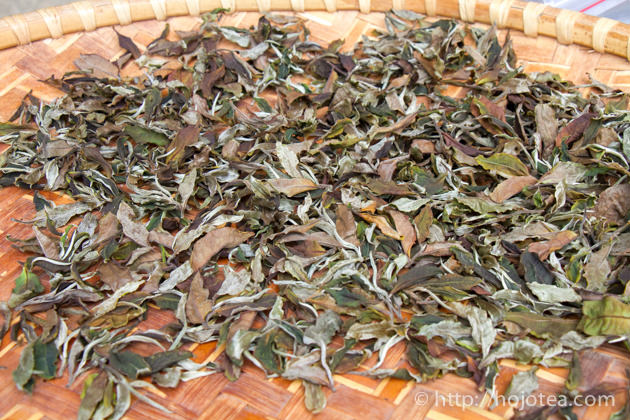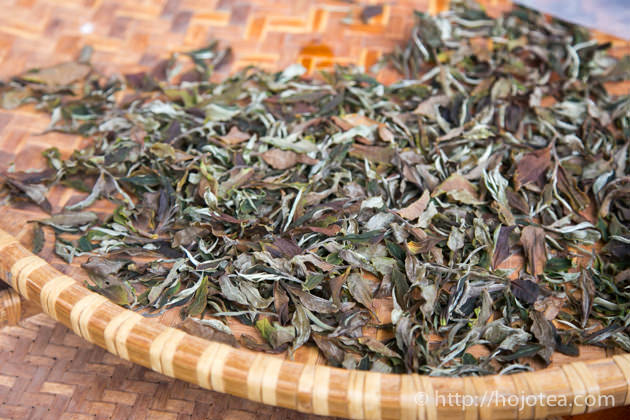 Mao-cha of Yan Ming Shan white tea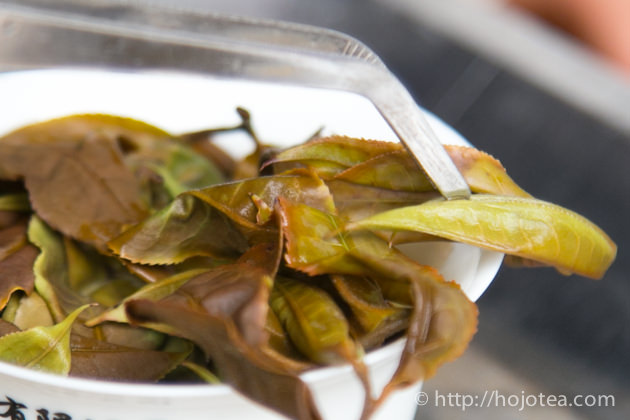 Brewed tea leaf of Mao Cha
Complete natural farming tea
Yan Ming Shan white tea is made of tea leaf grown in natural farming style. Tea garden is owned by the minority races and tea tree is grown independently. The garden is left with weeds. The farmer applied no fertilizer or pesticide and no pruning is carried out too. Honestly I do not know if I shall call these as agriculture or it's part of the nature in the mountain. Due to no pruning or fertilizer, the number of tea leaves on each tree is lesser than 1/4 of normal tea garden. The minerals are highly concentrated, that reflected in its strong and long-lasting aftertaste.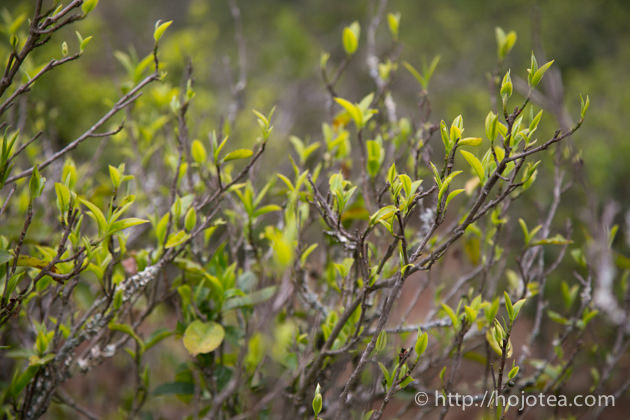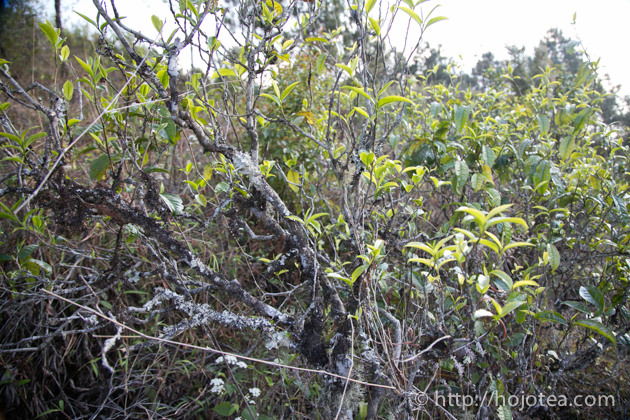 The tea leaf made in natural farming is very small and yellowish because of extremely slow growing speed. Tea produces less chlorophyll since it does not have to conduct efficient photosynthesis.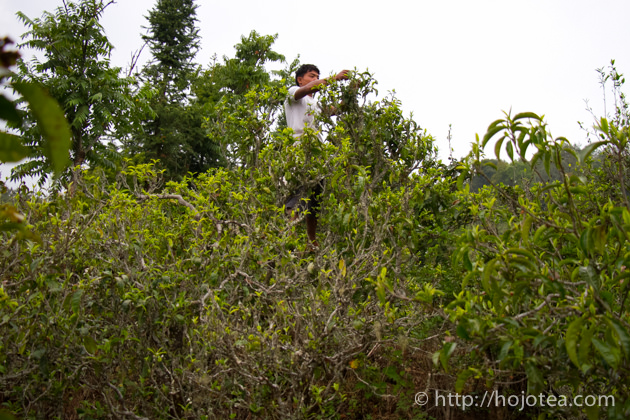 Enjoying aging process
We decided to compress Yan Ming Shan white tea in 200g cake since we wish to enjoy the changes of taste and flavor in aging process. Generally, white tea matures pretty well and its changes are faster than that of pu-erh tea. I have many collection of aged white tea. Relatively, white tea produces honey sweet and muscatel like flavor once it is well-aged. We recommend Yan Ming Shan white tea not only for drinking now, but also aging for a few more years to enjoy the changes.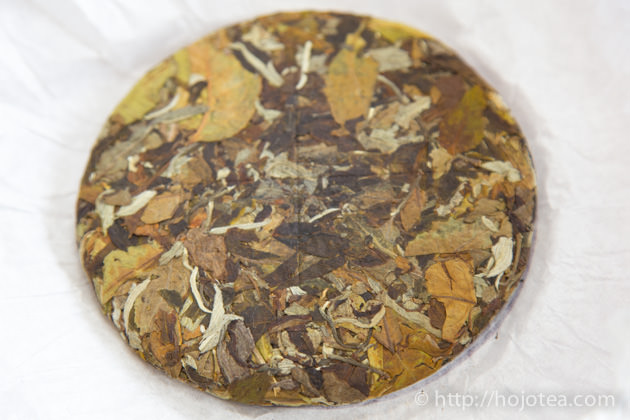 Yan Ming Shan white tea is available in our outlet. Please feel free to visit us for tasting.
Related Articles
How to get the latest update on HOJO Tea?
1. Follow Twitter, 2. Click "Like" on Facebook, and 3. Subscribe in newsletter. You can have the latest tea news from HOJO Tea.
Subscribe the Newsletter to enjoy the privileges

You may receive a free sample upon purchase, or you may have the priority to purchase special products. So please remember to subscribe our newsletter as well as the social network.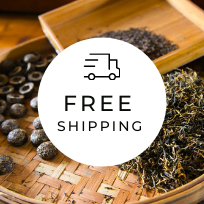 HOJO TEA Online Shop NEWS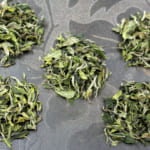 The ancient white tea is a very popular tea in our store. We produced this tea in spring. Following production, it was stored in an oxygen-free environment for several months to further enhance its flavor, achieving the expected maturation. The production of ancient tree white tea is limited in quantity per day, resulting in small …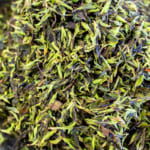 We have released the 2023 harvest of wild white tea from the Da Xue Shan. Fresh Green Colour of Leaves Achieved Through Custom Production Da Xue Shan's wild white tea is an incredibly rare type of white tea, and it's made from a unique plant called Camellia Taliensis that grows in the wild in the …
Shop Info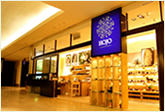 Address:Lot No. T-215, 3rd Floor, The Gardens Mall, Mid Valley City, Lingkaran Syed Putra, 59200 Kuala Lumpur
Tel: +603-2287-4537
Business Hour: 10am to 10pm
Category
Profile

AKIRA HOJO

I invite you to experience my tea selections.I was born in Nagano, Japan. In university, I studied agricultural chemistry, and I have the master degree in food science. I worked in Japanese food industry for 10 years. I involved in R&D, QC and QA. As a factory manager, I implemented ISO9000 series and managed the factory.
Media Release


We posted the article on "The Art of Tea Magazine No.9, the magazine is published in Taiwan. We featured some scientific view about the tetsubin

The Malaysian National Newspaper, New Straits Times featured HOJO Tea on 17-Oct-2007.