Making Silver Needle from Yunnan Natural Farming Tea
[2016.05.04] Posted By Akira Hojo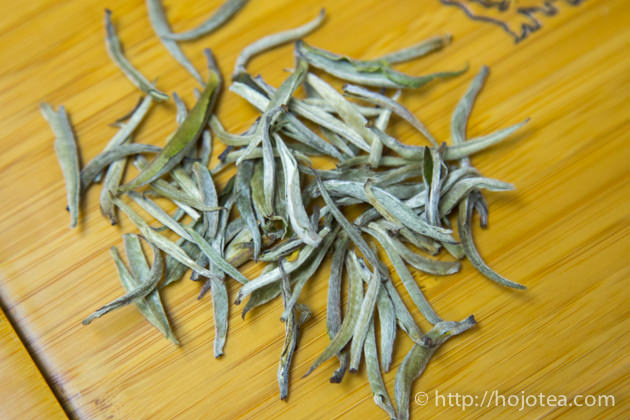 Silver Needle is the name of single bud white tea. It's a well-known white tea produced in Fujian Province. Nowadays, it is getting more and more difficult to procure the Silver Needle from Fujian Province. There are a number of factors to take into account: pesticide issue, price increases, and the down trend of quality. As we are pretty well aware of the on-going situation of tea in Fujian, we have come to the conclusion to develop the Silver Needle tea using the natural farming tea in Yunnan.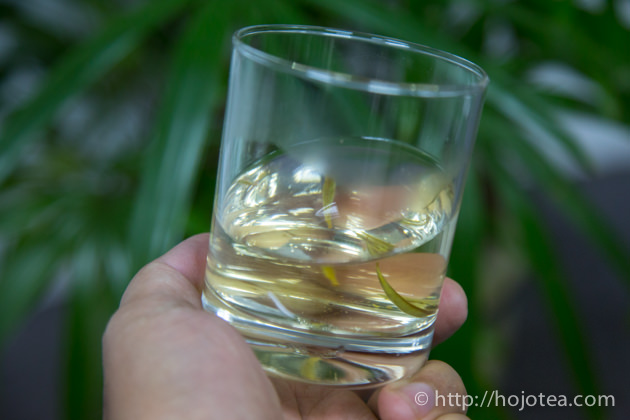 Very unhealthy market situation of Fujian white tea
Due to the newly introduced concept that white tea can be aged, and aged white tea can be valued at higher price, in Fujian a number of tea companies tend to stock up their white tea for speculation. As a result, in Fujian Province, the market price of white tea has been increasing in the past several years. Nowadays, the China economy and the tea consumption rate are slowing down, yet the price of white tea in Fujian Province kept increasing every year. In my personal point of view, the gap between the quality and the price is getting too wide, and this situation is not favorable to many tea drinkers.
Less attractive quality
Most of tea in Fu Ding of Fujian Province is grown under the modern agricultural method. Due to the on-going speculation of aged white tea, many tea manufacturers are eager to produce more output and to keep more teas for the speculation in future; in other words, more fertilizer is being used to produce more teas. Obviously, a lot of efforts are made in order to increase the productivity.
Pesticide status
Fujian has been one of the most renown tea production areas. Due to the ideal weather and strategic geographic location, it was the hub of tea export to overseas. Throughout the history, many famous teas were produced in Fujian. Majority of Fujian teas are consumed domestically. In China there is a huge demand of Fujian teas. In fact, most of the premium teas, including the high-end white tea made in Fujian province are meant for the Chinese domestic market. Thus, generally tea manufacturers are less concern about the pesticide status. It is technically difficult to find Fujian tea that meets the pesticide standard of Japan or Europe. Categorically there are organic teas too. However, the price of organic teas is very high. In addition, the quality of those organic teas is not very outstanding; the reason being too much organic fertilizer is used, causing the tea grows faster to ensure the output, and eventually tea tastes light and thin.
We have been visiting Fujian province every year. Ironically, year by year the price versus quality goes opposite direction. The price versus quality divergence is getting far away. If we look for the same quality now in 2016, compared to the price of previous year, the current price could be more than double. It is very unrealistic.
Use natural farming tea from Yunnan to process into Fujian style Silver Needle
Throughout our years of tea expedition in Yunnan, we have found many natural farming tea gardens. Tea is totally grown without pesticide and fertilizer. These teas are not only safe for consumption, furthermore very good quality; the aftertaste lasts extraordinarily long. Therefore, we wanted to produce Silver Needle, the single bud white tea, from those naturally farmed Yunnan tea, and follow the Fujian white tea processing method. In fact, the history of white tea was the longest among the teas in China. According to the history of tea, the white tea had been produced in Yunnan since 2000 years ago. In general, the white tea in Yunnan is produced with sunshine drying method; it is same method as producing the raw pu-erh tea. It was also used to be one of the traditional processes of making white tea in Fujian Province once upon a time. But nowadays in Fujian they use hot air dryer to dry the white tea, so as to keep the tea greener and more attractive. Thus, we also follow the similar drying method of Fujian Province.
Yunnan Silver Needle:Withering → Sunshine Drying
Fujian Silver Needle 1:Withering → Sunshine Drying
Fujian Silver Needle 2:Withering → Hot Air Drying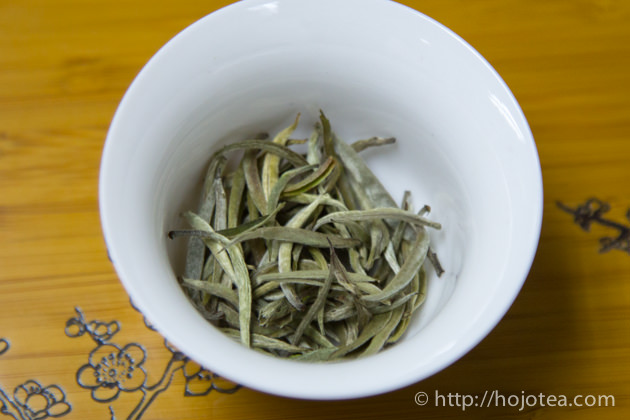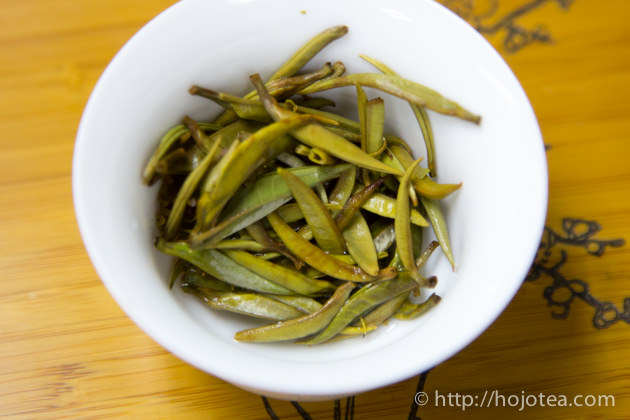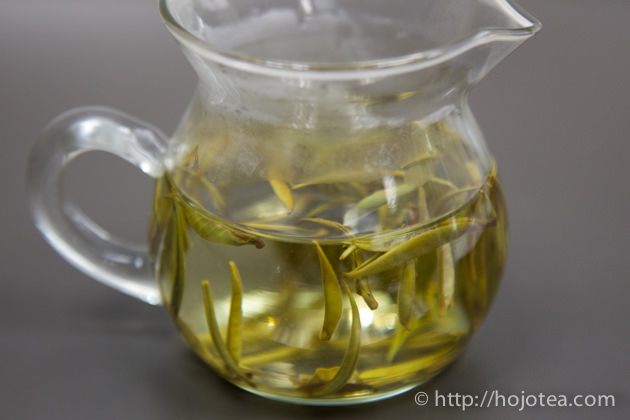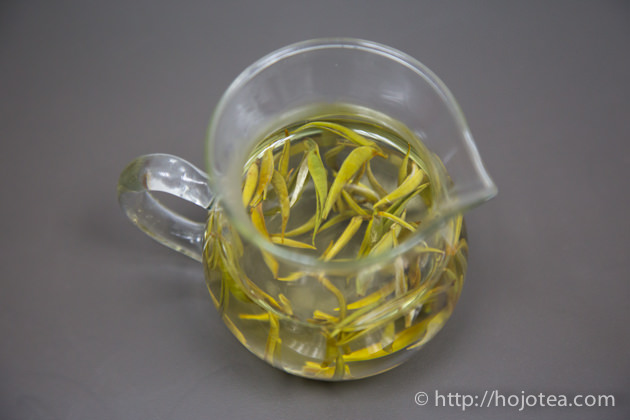 Silver Needle that gives extraordinarily strong aftertaste
We selected the tea garden that practices complete natural farming method. They do not use any pesticide or fertilizer. I felt that the quality of the fresh tealeaf is outstandingly good. The experimental process of making Silver Needle went through pretty well. Tea gives very long lasting aftertaste; I cannot believe it is Silver Needle. The aftertaste was so strong; it is like drinking fine raw pu-erh. I am very happy with the outcome. In addition, from time to time I wish to further study the process and make different attempts in process to find out more outcome in detail.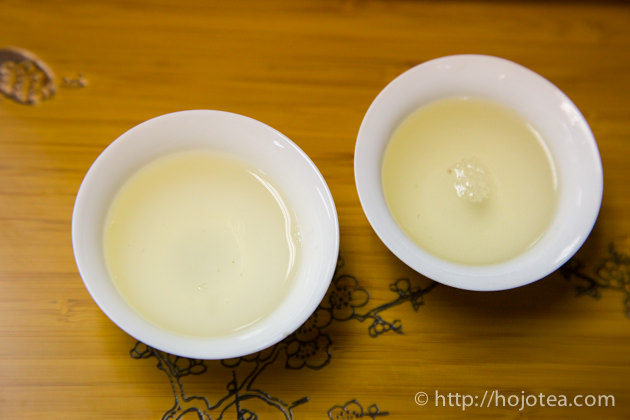 Related Articles
How to get the latest update on HOJO Tea?
1. Follow Twitter, 2. Click "Like" on Facebook, and 3. Subscribe in newsletter. You can have the latest tea news from HOJO Tea.
Subscribe the Newsletter to enjoy the privileges

You may receive a free sample upon purchase, or you may have the priority to purchase special products. So please remember to subscribe our newsletter as well as the social network.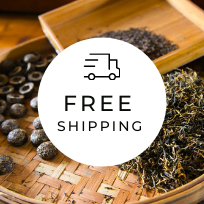 HOJO TEA Online Shop NEWS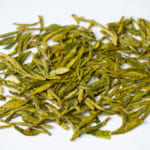 We have launched the 2023 harvest of Shi Feng Long Jing tea. Shi Feng Long Jing tea, also known as Shi Feng Dragon Well tea. It is one of the most famous and highly regarded teas in China.Shi Feng Long Jing tea is characterized by its flat, spear-shaped leaves that have a vibrant green colour. …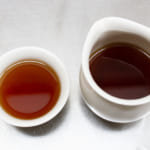 Instead of sourcing finished jasmine tea, we specialize in producing custom-made jasmine tea by bringing our carefully selected raw materials to jasmine factories. Over the years, we have created numerous unique jasmine tea varieties that are not available elsewhere, such as Pu-erh jasmine tea made from raw Pu-erh tea leaves, Jasmine Silver Needle made from …
Shop Info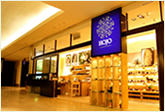 Address:Lot No. T-215, 3rd Floor, The Gardens Mall, Mid Valley City, Lingkaran Syed Putra, 59200 Kuala Lumpur
Tel: +603-2287-4537
Business Hour: 10am to 10pm
Category
Profile

AKIRA HOJO

I invite you to experience my tea selections.I was born in Nagano, Japan. In university, I studied agricultural chemistry, and I have the master degree in food science. I worked in Japanese food industry for 10 years. I involved in R&D, QC and QA. As a factory manager, I implemented ISO9000 series and managed the factory.
Media Release


We posted the article on "The Art of Tea Magazine No.9, the magazine is published in Taiwan. We featured some scientific view about the tetsubin

The Malaysian National Newspaper, New Straits Times featured HOJO Tea on 17-Oct-2007.