Rare Yunnan green tea made with natural farming practice
[2014.11.20] Posted By Akira Hojo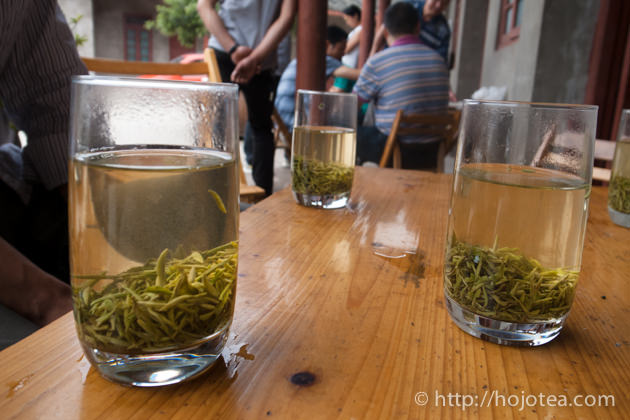 Many of us tend to associate Chinese tea with pu-erh tea and oolong tea. However, more than 70% of tea produced in China is green tea (approximately 1138,000 tons). Literally, we can say that Chinese tea = green tea as a whole. If you have ever travelled to China, you might discover that most of the restaurant is serving green tea. We also often witness that taxi driver is holding a glass bottle with green tea inside.
Yunnan green tea
In China, green tea is produced in several provinces such as Zhe Jiang 浙江省、Jiang Su 江蘇省、Anhui 安徽省、Hunan 湖南省、Hubei 湖北省、Sichuan 四川省、Guangxi 広西壮族自治区、Fujian 福建省 and some other minor production areas. In accession to these provinces, Yunnan province also produces green tea. In Yunnan, the total quantity of tea production is about 43,000 tons. It consists of pu-er tea 48.8%, green tea 27.2% and black tea 23.4%.
The green tea produced in Yunnan is only up to 1% of the overall green tea production in China. However, in the future, the quantity will be keep increasing, since in Yunnan most green tea is produced in the plantation style and the demand is rising. The main place in Yunnan where most of green tea is produced is in the Pu-erh tea production areas. In general, the Yunnan green tea is summarized in the following three points.
Tea plantation style with modern agricultural method
Steamed green tea is produced as much as pan-fried green tea
The use of Yunnan green tea as the base green tea in making the jasmine tea is increasing
Due to the price speculation of green tea in other provinces, the Yunnan green tea has been increasingly demanded as the source of lower end green tea. Nowadays, a number of jasmine tea manufacturers are switching the source of base-green tea from Fujian province to Yunnan. Despite 50% of tea produced in Yunnan province is the pu-erh tea, you may often see the green tea if you drop-by any local restaurant in Yunnan.
Very less green tea is produced in the mountain due to lack of facility
Although the green tea production is a growing business in pu-erh tea production area, in mountain, we can barely see the production of green tea. It is due to the skill and the facility that is indispensable in the production of green tea. The manufacturer situated in the mountain village does not bear the appropriate facility and technique for it. Besides, the quality material collected from the naturally-farmed garden (bio-dynamic tea garden) could be much better value and price if it is processed into pu-erh raw tea. That is the reason why we scarcely come across the high quality green tea in Yunnan.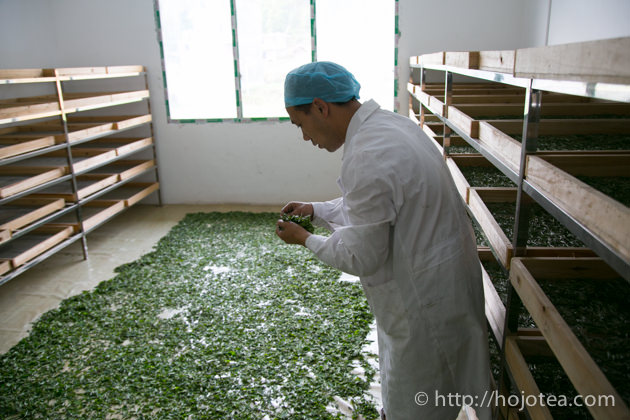 Green tea produced from the naturally-farmed tea
This year in springtime, I was looking for tea manufacturers near the Myanmar border in Lincang. We proceeded to the village one by one and walked around more than 5-10km/day to look for the small producer. These areas still had many tea gardens that preserve the natural farming style. Our important objective was to determine the reliable manufacturer who has a facility in the mountain and producing quality tea collected from the minority people. We found one manufacturer that was ideally meeting our requirement. They produced raw pu-erh tea from the naturally farmed tea collected by minority people. In addition, they are also producing green tea from the same tea trees.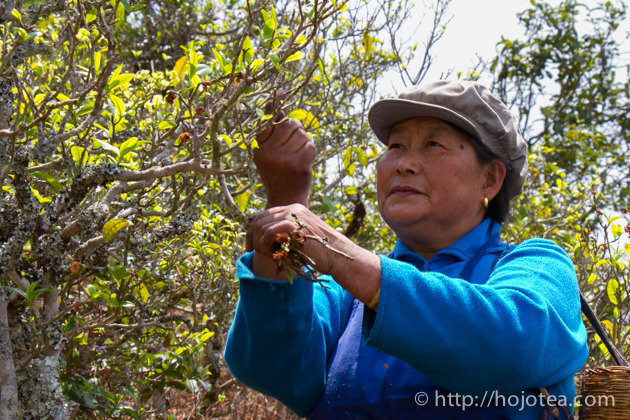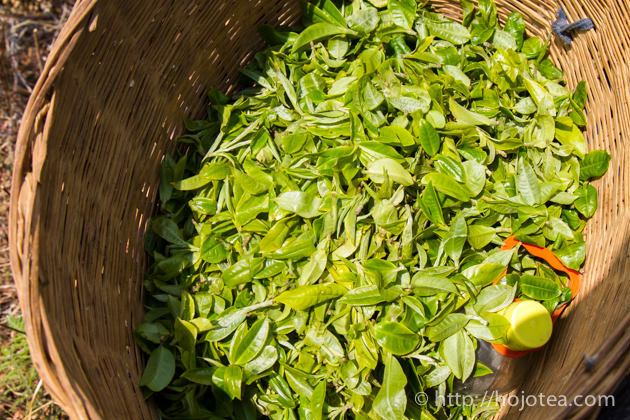 It yields a mild nutty flavour like chestnut, with a hint of fruity note like plum. More significantly, it gives super deep after taste that the smooth drinking feeling and sweetness lasts for a long time. It was truly the first time I tasted the green tea produced by the complete naturally farmed tea. No doubt, I could not resist having this tea as one of our new line-ups.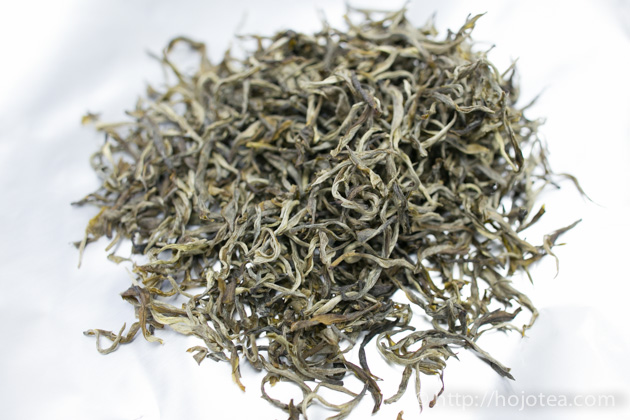 Related Articles
How to get the latest update on HOJO Tea?
1. Follow Twitter, 2. Click "Like" on Facebook, and 3. Subscribe in newsletter. You can have the latest tea news from HOJO Tea.
Subscribe the Newsletter to enjoy the privileges

You may receive a free sample upon purchase, or you may have the priority to purchase special products. So please remember to subscribe our newsletter as well as the social network.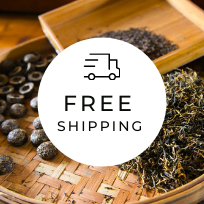 HOJO TEA Online Shop NEWS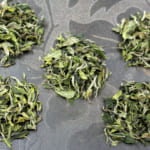 The ancient white tea is a very popular tea in our store. We produced this tea in spring. Following production, it was stored in an oxygen-free environment for several months to further enhance its flavor, achieving the expected maturation. The production of ancient tree white tea is limited in quantity per day, resulting in small …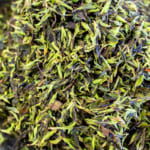 We have released the 2023 harvest of wild white tea from the Da Xue Shan. Fresh Green Colour of Leaves Achieved Through Custom Production Da Xue Shan's wild white tea is an incredibly rare type of white tea, and it's made from a unique plant called Camellia Taliensis that grows in the wild in the …
Shop Info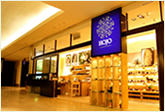 Address:Lot No. T-215, 3rd Floor, The Gardens Mall, Mid Valley City, Lingkaran Syed Putra, 59200 Kuala Lumpur
Tel: +603-2287-4537
Business Hour: 10am to 10pm
Category
Profile

AKIRA HOJO

I invite you to experience my tea selections.I was born in Nagano, Japan. In university, I studied agricultural chemistry, and I have the master degree in food science. I worked in Japanese food industry for 10 years. I involved in R&D, QC and QA. As a factory manager, I implemented ISO9000 series and managed the factory.
Media Release


We posted the article on "The Art of Tea Magazine No.9, the magazine is published in Taiwan. We featured some scientific view about the tetsubin

The Malaysian National Newspaper, New Straits Times featured HOJO Tea on 17-Oct-2007.