HOME >
New Arrival at HOJO Online Shop
New Release of High Mountain Purple Black Tea 2018
[2019.01.30] Posted By Akira Hojo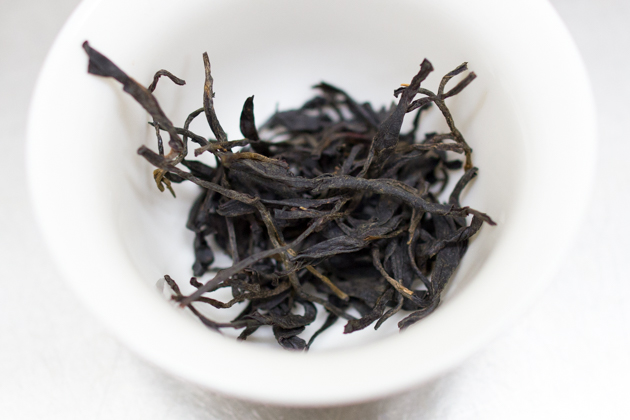 We have released High Mountain Purple Black Tea 2018. This tea is one of the very popular Yunnan black tea in our line-ups. Since it is a very cold season now in Japan, this tea suite very well. I often enjoy this tea recently.
Purple Tea variety gives very special flavour
The high mountain purple tea is particularly famous in Lincang. Normally, the purple tea trees are found at the tea garden located at high altitude. We specifically collect the fresh tealeaf from village located above 2000m.
The purple tea is of a specific variety. In Yunnan, it is called Zi Cha, and in English, it means Purple Tea. This variety is different from the Zi Juan cultivar which is famous in South Yunnan. Zi Juan cultivar gives astringent taste while the purple tea in Lincang gives very soft mouth-feel and easy drinking.
In Lincang, the name of purple tea comes from the appearance that the stem of the purple tea is partially purple. Interestingly it runs navy color when it is processed into raw pu-erh tea. When I was processing raw pu-erh tea in the village, I have ever pan-fried purple tea by myself. The purple tea was much more elastic and viscous than ordinary tea. I notice that the purple tea variety gives very distinctive flavour no matter what tea it is processed. In particular, it gives outstanding flavour when it is processed into black tea. In addition, purple tea usually gives full-bodied characteristic with rich flavour and bold taste.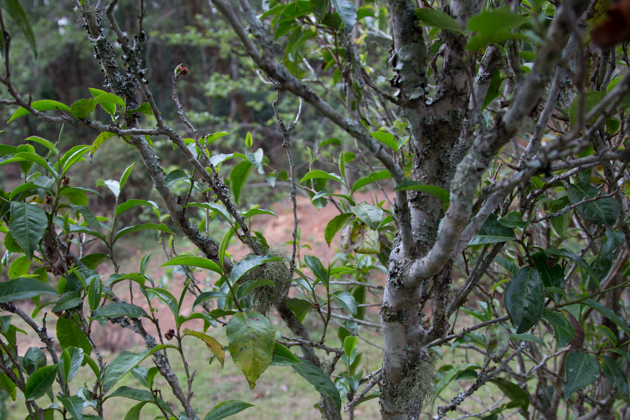 Tea tree of purple tea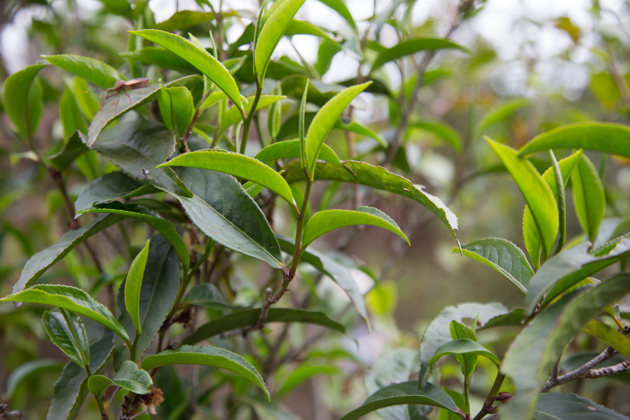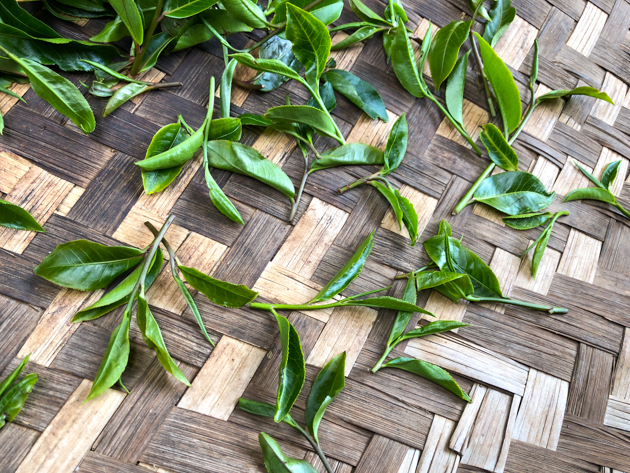 The tea leaf of purple tea: The leaves in the photo is meant for pu-erh tea. For black tea, normally one bud and two leaves are plucked.
We only used naturally farmed tea
We stayed in Yunnan for about two months so that we had sufficient time to particularly identified the naturally-grown tea trees. Nowadays, as the demand of purple tea has increased, a number of purple teas was newly planted. However, the growing speed of young trees is very fast as compared to the older tree that grows very slowly. The taste of tea from young tree is much lighter. So, we have particularly collected tea from old trees.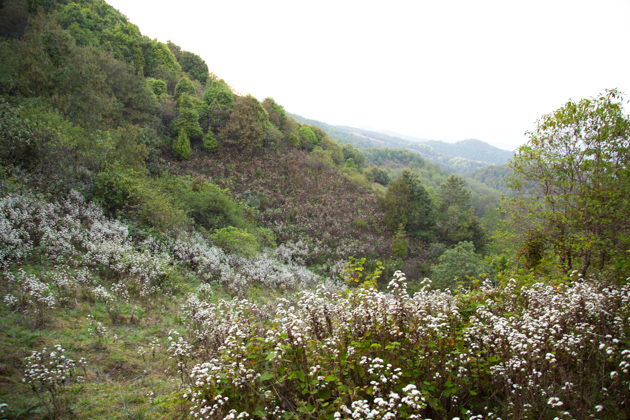 The scenery of the environment where I am sourcing the raw material of purple tea.
The flavour became very strong this year
This year the flavour was stronger than last year. It also has very long lasting after taste and bold body. It gives sweet and floral flavour and is very enjoyable to drink. Those who has never tried it before, please try it. Since we have very limited quantity, our stock may not last for a long time.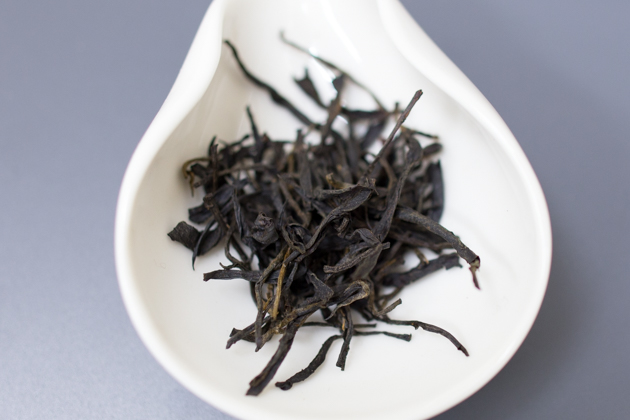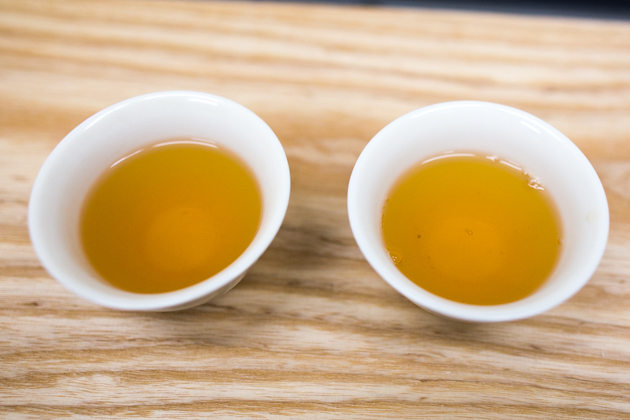 Related Articles
How to get the latest update on HOJO Tea?
1. Follow Twitter, 2. Click "Like" on Facebook, and 3. Subscribe in newsletter. You can have the latest tea news from HOJO Tea.
Subscribe the Newsletter to enjoy the privileges

You may receive a free sample upon purchase, or you may have the priority to purchase special products. So please remember to subscribe our newsletter as well as the social network.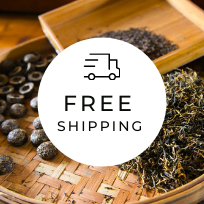 HOJO TEA Online Shop NEWS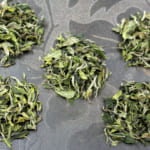 The ancient white tea is a very popular tea in our store. We produced this tea in spring. Following production, it was stored in an oxygen-free environment for several months to further enhance its flavor, achieving the expected maturation. The production of ancient tree white tea is limited in quantity per day, resulting in small …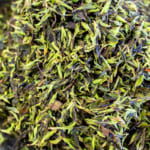 We have released the 2023 harvest of wild white tea from the Da Xue Shan. Fresh Green Colour of Leaves Achieved Through Custom Production Da Xue Shan's wild white tea is an incredibly rare type of white tea, and it's made from a unique plant called Camellia Taliensis that grows in the wild in the …
Shop Info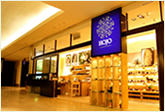 Address:Lot No. T-215, 3rd Floor, The Gardens Mall, Mid Valley City, Lingkaran Syed Putra, 59200 Kuala Lumpur
Tel: +603-2287-4537
Business Hour: 10am to 10pm
Category
Profile

AKIRA HOJO

I invite you to experience my tea selections.I was born in Nagano, Japan. In university, I studied agricultural chemistry, and I have the master degree in food science. I worked in Japanese food industry for 10 years. I involved in R&D, QC and QA. As a factory manager, I implemented ISO9000 series and managed the factory.
Media Release


We posted the article on "The Art of Tea Magazine No.9, the magazine is published in Taiwan. We featured some scientific view about the tetsubin

The Malaysian National Newspaper, New Straits Times featured HOJO Tea on 17-Oct-2007.