HOME >
New Arrival at HOJO Online Shop
New Release of High Mountain Purple Black Tea
[2017.11.27] Posted By Akira Hojo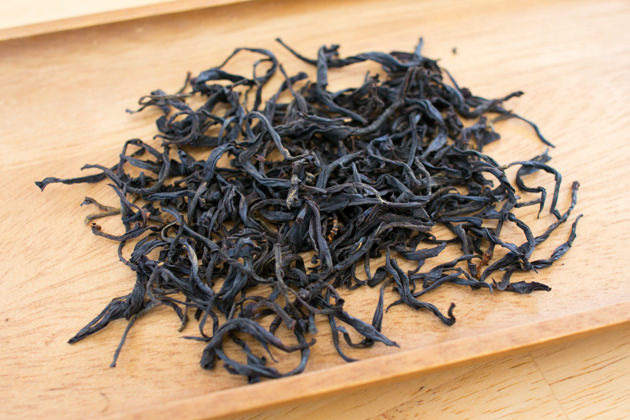 We have released High Mountain Purple Black Tea. It is made from the wild tea variety called Zi cha (purple tea in Chinese).
A very rare tea even in Yunnan
Among the pu-erh tea lovers, it is well-known that the purple tea is originated from Nan Nuo Shan (南糯山) in South Yunnan. Its leaves are purple in color and it is known to give very astringent taste. After some efforts made by the tea institute of Yunnan, they developed a new cultivar called Zi Juan 紫絹茶 (Purple Silk Tea in Chinese), and that astringency was drastically reduced.
On the other hand, the High Mountain Purple Tea we introduced is of completely different variety. This tea is not the Zi Juan Cha.
As far as I know, this tea only appears in very specific areas in Lincang. It is said that it used to be one of the wild tea varieties. So far, I only have seen this specific variety near the Myanmar border, such as at Zhenkang or Yong De County. It was usually found at the area located at very high altitude (>1800 m).
The tealeaf is not really purple in color, except the stem is partially purple. Interestingly, once this tea is processed into raw pu-erh tea, it turned into deep navy color.
This purple tea in Lincang is a completely different variety from the one from South Yunnan. They just happened to be called by the same name.
The High Mountain Purple Black Tea we introduced gives no astringency at all. It gives very soft mouth-feel, with full body and strong after taste. In the past we have processed purple tea into raw pu-erh tea back in 2014 and 2015.
https://hojotea.com/en/posts-122/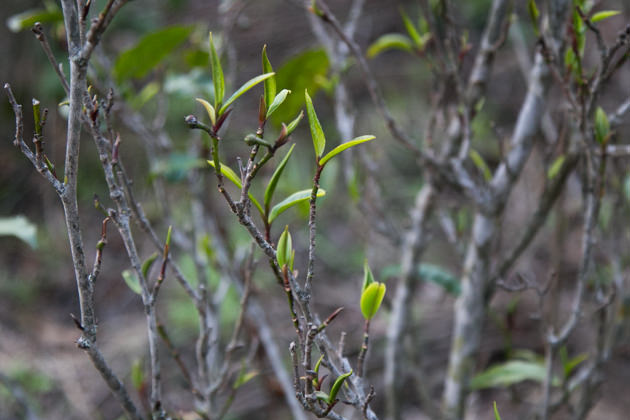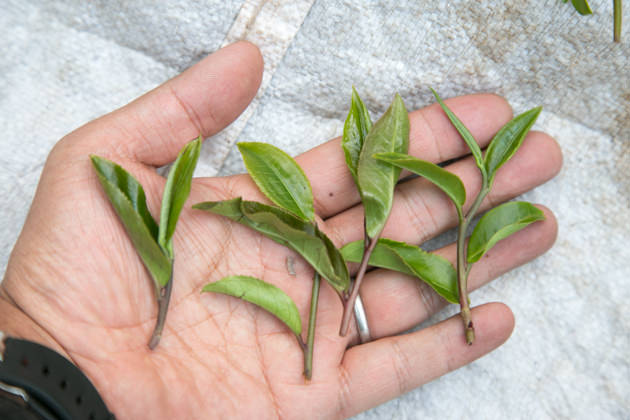 We tailor made High Mountain Purple Black Tea
Since the production area of High Mountain Purple Tea is very limited and most of them are distributed in mountainous villages, I have never seen this variety been processed into any other tea except raw pu-erh tea.
A few years ago, one of my tea producers has ever told me that he tried the black tea made of high mountain purple tea. According to him, it was made by his friend in small scale. He told me how impressive it was in terms of both the taste and flavor. After knowing his experience, I was deeply interested in making my own black tea with the high mountain purple tea.
Since I was very clear about the production area and I have had a good relationship with the skilled manufacturer, I have decided to produce black tea using this rare variety of tea. Instead of asking the pu-erh tea manufacturer to process the high mountain purple tea into the black tea, we asked the black tea manufacturer to collect the high mountain purple tea from those remote villages and process it into black tea. Although we need to bear the extra fee for transportation, tea was processed with good skill and the outcome was very ideal.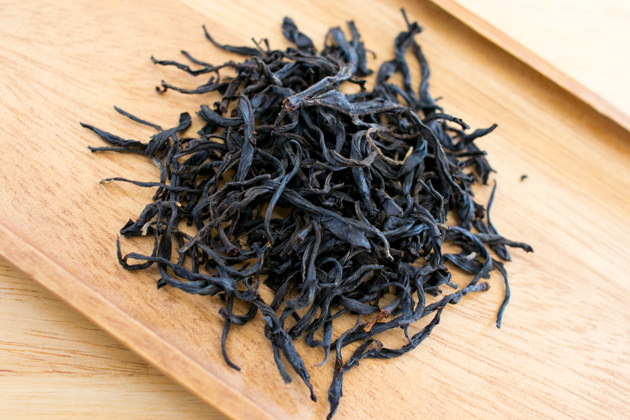 Tea was grown at 2000m
The tea garden is located above 2000m. The garden is managed without pesticide and no fertilizer at all. The tea trees were naturally grown in a balanced ecological environment.
Once you taste this tea, you may notice the creamy taste that is the typical characteristic of high mountain tea.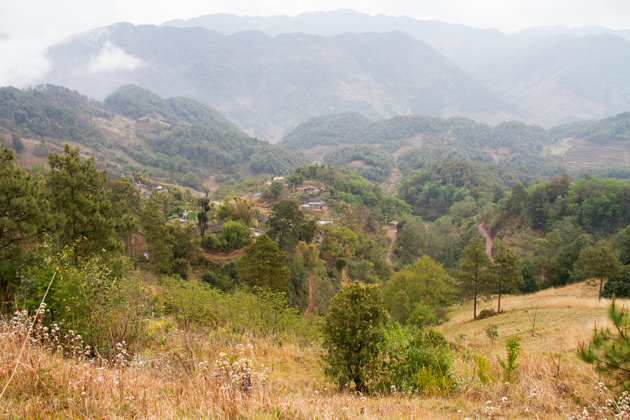 Sweet flavor like peaches and sweet potatoes
Thanks to the fine material was collected in early spring, this purple black tea gives very soft mouth-feel, no bitterness, no sourness and no astringency. You will have no problem to drink this tea even when you are empty stomach. For the same reason, children also love this tea. The flavor of High Mountain Purple Black Tea is quite unique. It gives sweetish flavor that reminds me of peach, nectarine, marigold, sweet potato and dried sweet potato.

This tea gives full body and strong after taste. Its sweetness lingers on palate for a long time. It also matches well with milk.
Related Articles
How to get the latest update on HOJO Tea?
1. Follow Twitter, 2. Click "Like" on Facebook, and 3. Subscribe in newsletter. You can have the latest tea news from HOJO Tea.
Subscribe the Newsletter to enjoy the privileges

You may receive a free sample upon purchase, or you may have the priority to purchase special products. So please remember to subscribe our newsletter as well as the social network.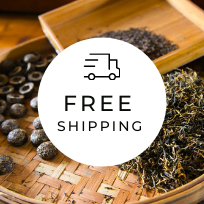 HOJO TEA Online Shop NEWS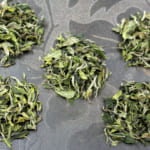 The ancient white tea is a very popular tea in our store. We produced this tea in spring. Following production, it was stored in an oxygen-free environment for several months to further enhance its flavor, achieving the expected maturation. The production of ancient tree white tea is limited in quantity per day, resulting in small …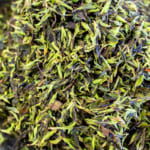 We have released the 2023 harvest of wild white tea from the Da Xue Shan. Fresh Green Colour of Leaves Achieved Through Custom Production Da Xue Shan's wild white tea is an incredibly rare type of white tea, and it's made from a unique plant called Camellia Taliensis that grows in the wild in the …
Shop Info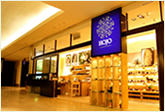 Address:Lot No. T-215, 3rd Floor, The Gardens Mall, Mid Valley City, Lingkaran Syed Putra, 59200 Kuala Lumpur
Tel: +603-2287-4537
Business Hour: 10am to 10pm
Category
Profile

AKIRA HOJO

I invite you to experience my tea selections.I was born in Nagano, Japan. In university, I studied agricultural chemistry, and I have the master degree in food science. I worked in Japanese food industry for 10 years. I involved in R&D, QC and QA. As a factory manager, I implemented ISO9000 series and managed the factory.
Media Release


We posted the article on "The Art of Tea Magazine No.9, the magazine is published in Taiwan. We featured some scientific view about the tetsubin

The Malaysian National Newspaper, New Straits Times featured HOJO Tea on 17-Oct-2007.