HOME >
New Arrival at HOJO Online Shop
Da Xue Shan Wild Pu-erh Mao-Cha on Sale for a Limited Time
[2014.04.24] Posted By Akira Hojo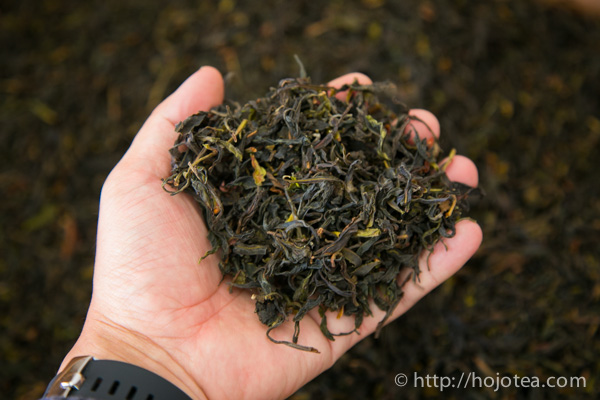 After spending some time in Yunnan, at last we have managed to purchase the Mao Cha of Da Xue Shan Wild Pu-erh Raw Tea this year.
Increasing difficulty for sourcing Wild Tea
Several years ago, there was less number of people who knew about this tea. However, the fame of this tea has drastically increased and it is becoming very popular. Nowadays, it is getting more difficult to source this tea even if we are travelling to Yunnan and visiting the town that is situated closer to its origin.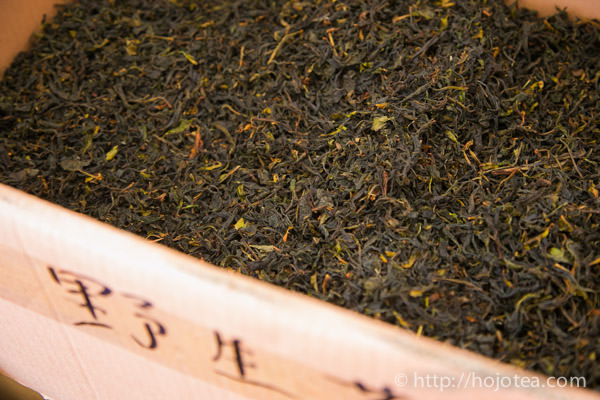 This year, I was a little late in visiting Yunnan, thus, I was not certain if I could purchase the Wild Tea in the first place. This tea is highly sought after by tea connoisseurs. I had a sour experience in the past. In 2012, I have visited Yunnan late in spring season and I could not purchase the fresh crop of Da Xue Shan Wild Tea at all. when I arrived in Yunnan, the very first tea that I have to find is the wild tea. After all, I could purchase some Da Xue Shan Wild Tea, although it was a much smaller quantity than what we initially wanted to purchase.
No bitterness and unconfortable taste
The Da Xue Shan Wild Tea is produced by the minority ethnics. The distance to their village is not very far away. However the road condition is terrible. Usually it takes 2 days to reach there from the nearest town. This tea is produced by the farme with their own equipment and tools. Generally, the wild tea is pan-fried a little stronger than the normal raw pu-erh tea. I always look for the tea with the criteria that is less fried, no bitterness, strong after taste, strong body and less defect during the process. The tea we bought this year gives the flavour like the fresh bark of tree from the forest, and a little fruity note like grapes; sometimes it also reminds me of the fresh apple.

If you like the fresh flavor, you will love the mao-cha
We are planning to compress this tea in 357g round cake later. For compressing pu-erh tea, the mao-cha is steamed in order to soften the tea leaf and then the leaves are compressed with stone mold. Once tea is compressed, it is not easy to dry it well since the leaves are compacted and lost ventilation. The compressed pu-erh tea is handy for keeping and handling. However, I always think that the mao-cha is the best to enjoy the fresh flavour of tea.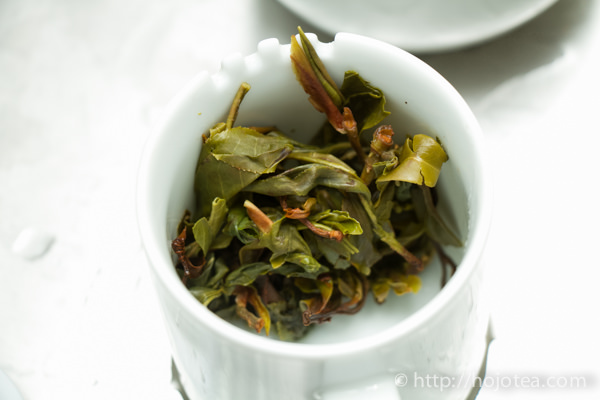 Resavation for the Mao-Cha is opened for the limited period
We would like to introduce the mao-cha of Da Xue Shan Wild Tea only for the limited time. We have to compress the tea before the raining season starts in Yunnan, in order to secure the fresh characteristic of tea. The reservation of this tea is only available for about one week until the end of this month (30th April). Please do let us know if you wish to purchase the mao-cha of Da Xue Shan Wild Pu-erh Tea.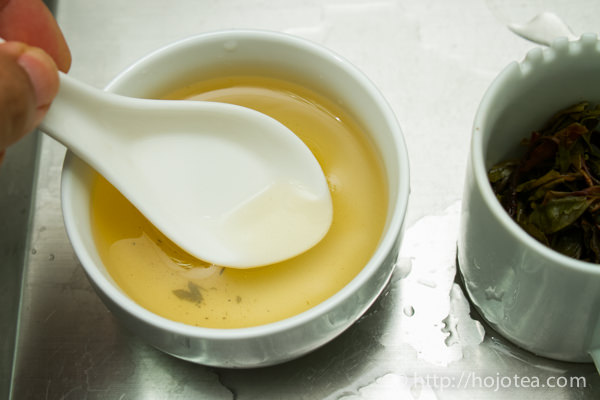 Da Xue Shan Wild Tea in Loose (大雪山野生茶 毛茶)
This year the price of Da Xue Shan Wild Pu-erh tea was generally higher in the market. However, we managed to find the tea that price is about the same as last year.
200g RM160
600g RM432 (200g x 3 )
(For each packing size, if you buy 5 packs you will get 1 pack for free)
If you are interested to book the Da Xue Shan Wild Pu-erh Tea Mao-Cha, please contact our shop 03-2287 4537 or e-mail us to confirm.
Related Articles
How to get the latest update on HOJO Tea?
1. Follow Twitter, 2. Click "Like" on Facebook, and 3. Subscribe in newsletter. You can have the latest tea news from HOJO Tea.
Subscribe the Newsletter to enjoy the privileges

You may receive a free sample upon purchase, or you may have the priority to purchase special products. So please remember to subscribe our newsletter as well as the social network.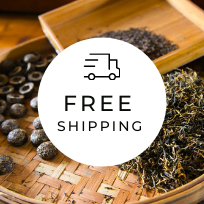 HOJO TEA Online Shop NEWS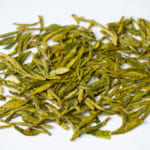 We have launched the 2023 harvest of Shi Feng Long Jing tea. Shi Feng Long Jing tea, also known as Shi Feng Dragon Well tea. It is one of the most famous and highly regarded teas in China.Shi Feng Long Jing tea is characterized by its flat, spear-shaped leaves that have a vibrant green colour. …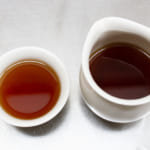 Instead of sourcing finished jasmine tea, we specialize in producing custom-made jasmine tea by bringing our carefully selected raw materials to jasmine factories. Over the years, we have created numerous unique jasmine tea varieties that are not available elsewhere, such as Pu-erh jasmine tea made from raw Pu-erh tea leaves, Jasmine Silver Needle made from …
Shop Info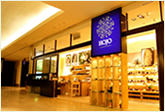 Address:Lot No. T-215, 3rd Floor, The Gardens Mall, Mid Valley City, Lingkaran Syed Putra, 59200 Kuala Lumpur
Tel: +603-2287-4537
Business Hour: 10am to 10pm
Category
Profile

AKIRA HOJO

I invite you to experience my tea selections.I was born in Nagano, Japan. In university, I studied agricultural chemistry, and I have the master degree in food science. I worked in Japanese food industry for 10 years. I involved in R&D, QC and QA. As a factory manager, I implemented ISO9000 series and managed the factory.
Media Release


We posted the article on "The Art of Tea Magazine No.9, the magazine is published in Taiwan. We featured some scientific view about the tetsubin

The Malaysian National Newspaper, New Straits Times featured HOJO Tea on 17-Oct-2007.