HOME >
How to choose quality tea
Comparison is the best way to check the tea quality
[2013.03.22] Posted By Akira Hojo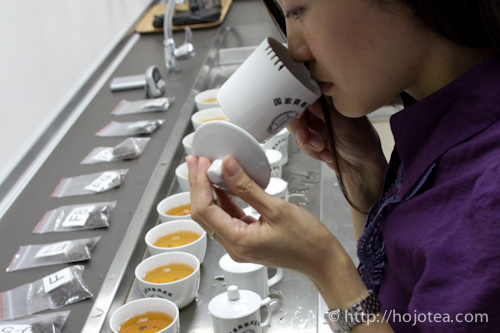 Comparison is the key to inspect the quality of tea
For tea quality aspects, it is quite difficult to put into quantitative perspective. If we could do so, our job becomes much easier, and one could find good tea regardless of one's ability. However, this will make the tea becomes less interesting.
In some way, we will still have to do the quantitative analysis of tea's quality in our mind. There are two aspects to look into. Firstly, the superiority of the tea material is judged based on the intensity of aftertaste. Secondly, the quality of tea processing is judged from the tea flavour profile. We must be able to determine the level of after taste and capture the flavour profile of different teas.
If you lack the experience on tasting, it is important to compare the teas' quality by intercropping a contrast. You may need a control sample for sensory analysis. This is one of the ways that I practiced during my tea tours in China or Taiwan. We bring along the tea that we know how good it is and take it as the standard. I usually use two tea samples besides water.
Water
Intermediate control: Tea that I know the quality is about good.
Superior control: Tea that I know the quality is outstandingly good.
If you pay attention to the after taste, No.1 and No.2 should be similar. Both samples give about the same level of after taste. Among the three samples, sample No.3 has relatively good after taste. In a way, you can create a standard evaluation curve in your mind. When you have more teas, it is good to choose an intermediate quality in between No.2 and No.3. Eventually, you have three guidelines to examine the intensity of after taste.
Besides, it is important to conduct the training of tasting on a daily basis. I never miss the training, unless I am sick or being away from office. Every spring, I need to purchase teas for a whole year quantity. When I am in China for purchasing tea, I cannot make an excuse saying that I do not feel well or could not smell well. As you practise tasting everyday, you will be implanted in an absolute standard curve of after taste. It is just like having an absolute pitch.
In tasting, focus on only one aspect at one time
During tea tasting, the important point is that we should not focus on too many aspects at one time. For example, we must concentrate only in the after taste when we are judging the after taste. If we like to determine the intensity of flavour, we only focus on it. It makes the quality inspection process much more systematic and simple. Conversely, if at the same time you try to inspect different aspects, you will lose direction. Here's one of the poor example in tasting:
I give you one unfeasible example of tea tasting as follows:
It is mellow and fruity
It gives strong flavour, but slightly astringent
It is bitter and smoky
From the descriptions mentioned above, you will realize that this quality inspection doesn't make any sense. We can hardly understand either the quality or the character of each tea.
You can only look at one aspect at one time. Make sure forget about the rest of information.
In general, we analyse the following points:
Type of flavour
Intensity of flavour
Smoothness (after taste)
body
Dryness
Bitterness
Colour of tea leaves
Size of tea leaves
Softness of tea leaves
Other defect
Related Articles
How to get the latest update on HOJO Tea?
1. Follow Twitter, 2. Click "Like" on Facebook, and 3. Subscribe in newsletter. You can have the latest tea news from HOJO Tea.
Subscribe the Newsletter to enjoy the privileges

You may receive a free sample upon purchase, or you may have the priority to purchase special products. So please remember to subscribe our newsletter as well as the social network.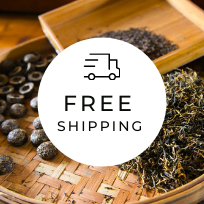 HOJO TEA Online Shop NEWS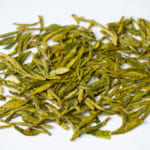 We have launched the 2023 harvest of Shi Feng Long Jing tea. Shi Feng Long Jing tea, also known as Shi Feng Dragon Well tea. It is one of the most famous and highly regarded teas in China.Shi Feng Long Jing tea is characterized by its flat, spear-shaped leaves that have a vibrant green colour. …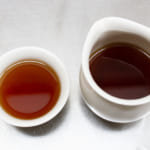 Instead of sourcing finished jasmine tea, we specialize in producing custom-made jasmine tea by bringing our carefully selected raw materials to jasmine factories. Over the years, we have created numerous unique jasmine tea varieties that are not available elsewhere, such as Pu-erh jasmine tea made from raw Pu-erh tea leaves, Jasmine Silver Needle made from …
Shop Info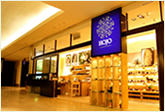 Address:Lot No. T-215, 3rd Floor, The Gardens Mall, Mid Valley City, Lingkaran Syed Putra, 59200 Kuala Lumpur
Tel: +603-2287-4537
Business Hour: 10am to 10pm
Category
Profile

AKIRA HOJO

I invite you to experience my tea selections.I was born in Nagano, Japan. In university, I studied agricultural chemistry, and I have the master degree in food science. I worked in Japanese food industry for 10 years. I involved in R&D, QC and QA. As a factory manager, I implemented ISO9000 series and managed the factory.
Media Release


We posted the article on "The Art of Tea Magazine No.9, the magazine is published in Taiwan. We featured some scientific view about the tetsubin

The Malaysian National Newspaper, New Straits Times featured HOJO Tea on 17-Oct-2007.