The Mystery Tea Bought in China Often Taste Different at Home
[2014.04.08] Posted By Akira Hojo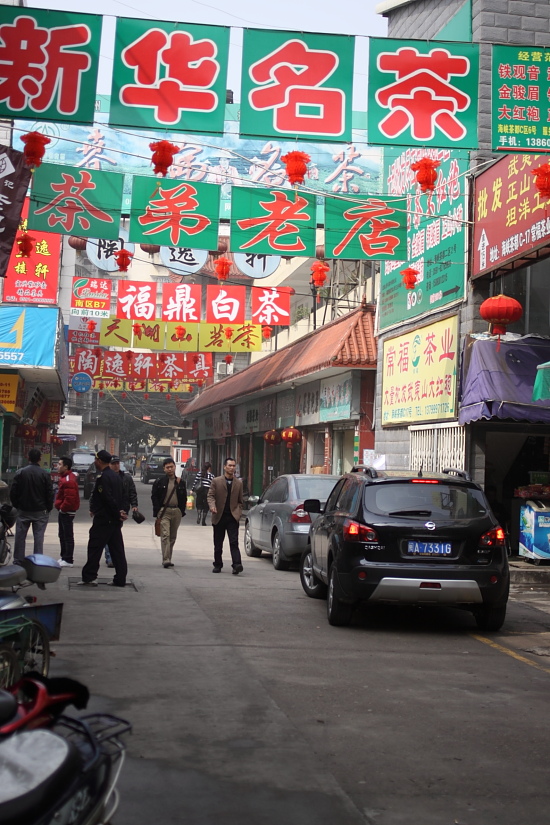 There is a difference between the tea brought back from China and when it was tasted back there.
There are many people who had bought teas from China during their trip, often mentioned that the quality of tea they brought back is not the same as the ones they've tried while in China. They also strongly stated that they were cheated by the tea salesperson in China.
Based on my experiences, some of these cases are not based just on the tea quality that was not the same.
The tea would be a wonderful cup of tea when the water is of excellent quality.
In China, I often visit tea shops when I travel various places in order to survey and understand the local tea market trend. I would like to share one of my experiences I had with a tea shop in China.
When I was in Fuzhou, I stepped into one of the tea shops in town. The salesperson immediately asked us to sit and try their teas.
I requested to try their Tie Guan Yin. I looked at the tea leaves and noticed that it was of very poor quality. However, the tea prepared by them was amazingly nice. It gives strong flavour and long lasting after taste.
Since the quality I judged based on the tea leaves were different from the quality of when I tasted, I suspected that the water they've used for brewing tea may be very good. So I asked for just a cup of plain water and tasted.
As I predicted, the water they used for brewing tea was outstandingly good in quality. The water itself was of full body and had a very smooth drinking feeling, thanks to the strong after taste. I understood later, they have collected the spring water all the way from the mountains; moreover, the water is then kept in a clay pot for a few days in order to make sure that their tea taste nice.
This is a very common practice in many tea shops. The person who runs the tea shop knows how important the water quality is. We also cannot blame them for brewing tea with good water. It is important to taste their water first to calibrate and understand the water quality. If you want to be very careful in tea shopping, you may bring some samples back to the hotel and brew it using the normal water to confirm the tea quality before you make a big decision.
Related Articles
How to get the latest update on HOJO Tea?
1. Follow Twitter, 2. Click "Like" on Facebook, and 3. Subscribe in newsletter. You can have the latest tea news from HOJO Tea.
Subscribe the Newsletter to enjoy the privileges

You may receive a free sample upon purchase, or you may have the priority to purchase special products. So please remember to subscribe our newsletter as well as the social network.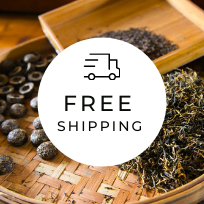 HOJO TEA Online Shop NEWS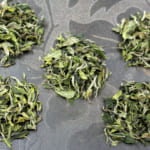 The ancient white tea is a very popular tea in our store. We produced this tea in spring. Following production, it was stored in an oxygen-free environment for several months to further enhance its flavor, achieving the expected maturation. The production of ancient tree white tea is limited in quantity per day, resulting in small …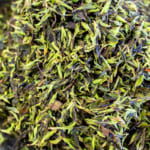 We have released the 2023 harvest of wild white tea from the Da Xue Shan. Fresh Green Colour of Leaves Achieved Through Custom Production Da Xue Shan's wild white tea is an incredibly rare type of white tea, and it's made from a unique plant called Camellia Taliensis that grows in the wild in the …
Shop Info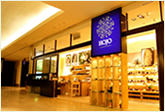 Address:Lot No. T-215, 3rd Floor, The Gardens Mall, Mid Valley City, Lingkaran Syed Putra, 59200 Kuala Lumpur
Tel: +603-2287-4537
Business Hour: 10am to 10pm
Category
Profile

AKIRA HOJO

I invite you to experience my tea selections.I was born in Nagano, Japan. In university, I studied agricultural chemistry, and I have the master degree in food science. I worked in Japanese food industry for 10 years. I involved in R&D, QC and QA. As a factory manager, I implemented ISO9000 series and managed the factory.
Media Release


We posted the article on "The Art of Tea Magazine No.9, the magazine is published in Taiwan. We featured some scientific view about the tetsubin

The Malaysian National Newspaper, New Straits Times featured HOJO Tea on 17-Oct-2007.