HOME >
New Arrival at HOJO Online Shop
Mang Fei, One of 4 famous tea production areas in Lincang
[2015.08.29] Posted By Akira Hojo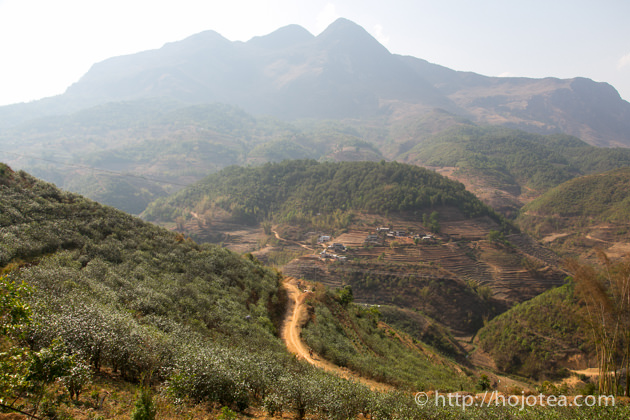 We have just Mang Fei raw pu-erh tea. Mang Fei is one of four famous tea production areas in Lincang.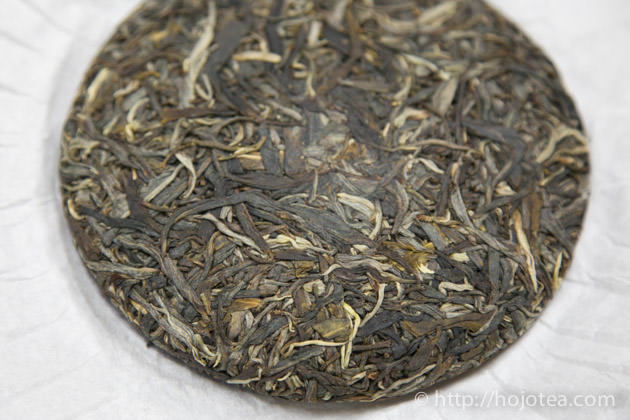 Reason why we always like to buy tea from Lincang
Generally, the tea production area located at south Yunnan such as Bu Lang Shan, Yiwu and Lao Bang Zhang are historically very famous. Due to high market demand, price of the tea from these areas are very expensive. Recently, the road condition to access these production sites has been drastically improved too. As the road condition improves the general publics are able to access tea production areas and thus further pushing up the price of tea. In Yunnan, it always happened that when the price of tea starts increasing, the farmer changes their traditional agricultural practice. In South Yunnan, it is very hard to find naturally grown tea tree that uses no fertilizer. Even if we do find it, the price is super high.
Mang Fei is one of four famous origins in Lincang
There are four well-known places in Lincang, and they are Bing Dao, Xi Gui, Ma An Shan and Mang Fei. These four places mentioned above are famous among Chinese Pu-erh tea lovers. Mang Fei is a small village that is very close to the Myanmar border. In Chinese, Mang Fei means Busy Lung. I believe the name of this village originated from the pronunciation used by the local minority tribes. Of course there are many other small villages that produce good quality tea as well but arent' as famous as the ones mentioned.
Strong body
Tea from Mang Fei has a distinctive characteristic and that is strong body This is so because, there is a small river running through the village of Mang Fei and this is an indicator that this river contains high minerals that carries through the soil that gives Mang Fei's distinctive cup characteristic which is strong body. There is another village known as Meng Ban that is located down-stream of this river. The tea collected from this village also gives quite strong body, although it is less than Mang Fei's tea. In fact, many teas being sold as Mang Fei does not originate from Mang Fei but Meng Ban. You can tell if you have ever experienced the genuine Mang Fei tea. The body of Mang Fei tea is extremely strong.
Decreasing number of natural farming tea in Mang Fei
Mang fei village used to produce very good tea free of commercial farming; however, in recent years tea had been popularized and marketed by the local government. Marketing efforts includes broadcasting of a TV documentary on Mang Fei tea production funded by the government. Besides that, the government is also constructing the road thus making access to the village drastically improved. Nowadays the price of Mang Fei tea has drastically increased with the sudden price speculation stimulated by the local farmers. With development and modernization, fertilizer is used by most tea farmers at Mang Fei and farmers who still practice the ancient style of natural farming are scarce making it nearly impossible for us to source the right materials.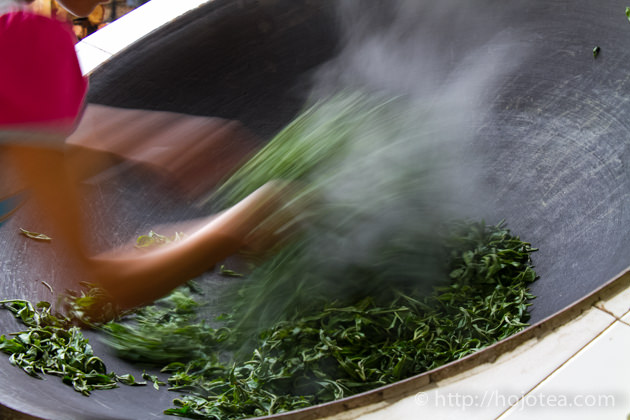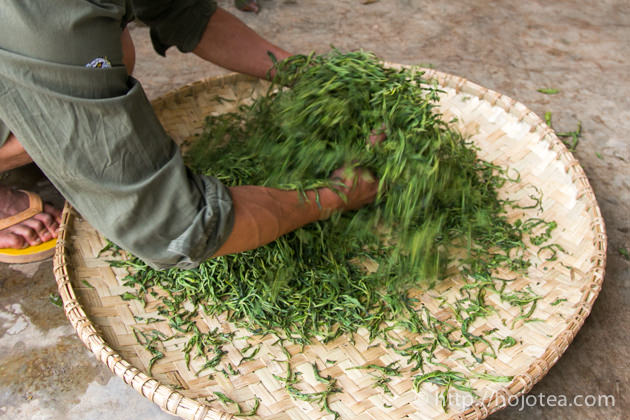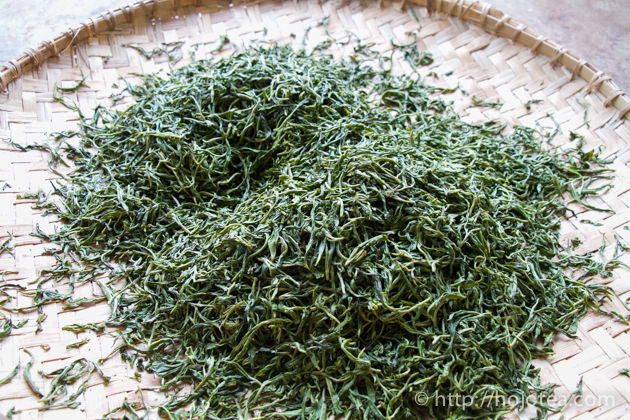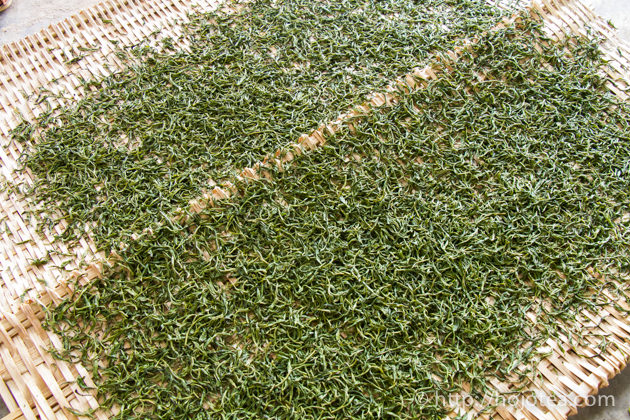 Strong Body
The main characteristic of Mang Fei Tea is the bold body. Tea has full body character. You may think that the characteristic of Mang Fei tea is a little similar to Bu Lang Shan or Lao Bang Zhang. However, we cared not only the body, but also the aftertaste and hence we selected tea from the old trees grown with natural farming method. This tea is compressed in 200g and is also suitable for the long term maturation due to rich mineral content.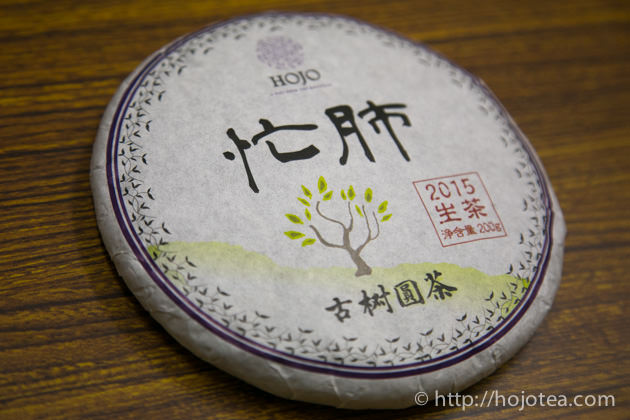 Related Articles
How to get the latest update on HOJO Tea?
1. Follow Twitter, 2. Click "Like" on Facebook, and 3. Subscribe in newsletter. You can have the latest tea news from HOJO Tea.
Subscribe the Newsletter to enjoy the privileges

You may receive a free sample upon purchase, or you may have the priority to purchase special products. So please remember to subscribe our newsletter as well as the social network.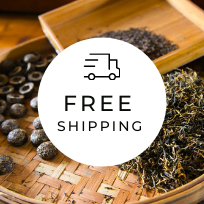 HOJO TEA Online Shop NEWS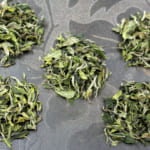 The ancient white tea is a very popular tea in our store. We produced this tea in spring. Following production, it was stored in an oxygen-free environment for several months to further enhance its flavor, achieving the expected maturation. The production of ancient tree white tea is limited in quantity per day, resulting in small …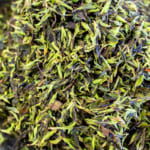 We have released the 2023 harvest of wild white tea from the Da Xue Shan. Fresh Green Colour of Leaves Achieved Through Custom Production Da Xue Shan's wild white tea is an incredibly rare type of white tea, and it's made from a unique plant called Camellia Taliensis that grows in the wild in the …
Shop Info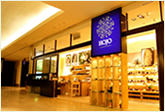 Address:Lot No. T-215, 3rd Floor, The Gardens Mall, Mid Valley City, Lingkaran Syed Putra, 59200 Kuala Lumpur
Tel: +603-2287-4537
Business Hour: 10am to 10pm
Category
Profile

AKIRA HOJO

I invite you to experience my tea selections.I was born in Nagano, Japan. In university, I studied agricultural chemistry, and I have the master degree in food science. I worked in Japanese food industry for 10 years. I involved in R&D, QC and QA. As a factory manager, I implemented ISO9000 series and managed the factory.
Media Release


We posted the article on "The Art of Tea Magazine No.9, the magazine is published in Taiwan. We featured some scientific view about the tetsubin

The Malaysian National Newspaper, New Straits Times featured HOJO Tea on 17-Oct-2007.