Pesticide Status of Phoenix Dan Cong Oolong
[2015.09.28] Posted By Akira Hojo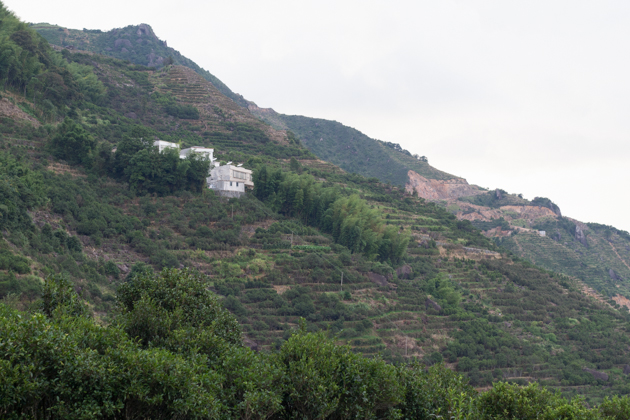 One of the very important criteria we select tea is the safety. In particular, we care a lot on the pesticide. There are some tips I would like to share abut the pesticide status on Phoenix oolong.
Official importing procedure to Japan
Usually it is the must to conduct pesticide analysis if we officially import Chinese oolong to Japan. Officially means importing according to the law. However, usually there is very less number of company who really practice the official importing procedure in Japan. Using EMS to ship out, the parcel could often pass through the custom as personal import. HOJO all the while follows official importing procedure to bring tea in Japan. However, it is not that easy. We need to conduct quantitative analysis on the substance called fipronil. To get this substance tested in Japan, we need to submit the certificate of analysis issued by CIQ China, the quarantine institute that is in charge of pesticide on tea. That means we need our tea to be tested by CIQ first and only if the result is negative, then we can proceed for the testing in Japan. To make the situation worse, CIQ often requires the testing 2 times. For each testing, 500g to 1kg of sample is taken. After all, we need to bear the cost for the 3 samples both in Japan and China and testing fee in both China and Japan. The cost of importing and testing pesticide on Phoenix Dan Cong oolong is really high. For importing tea to Malaysia, there is no official testing required in Malaysia. However, we are buying the same batch of tea followed the Japanese standard.
Superior quality and safety of Wu Dong Phoenix Tea
The most famous mountain for Phoenix Dan Cong oolong in terms of quality is Wu Dong Shan. If you go to Chaozhou and visiting Phoenix town, you will learn the fact that actually tea garden is not only in Wu Dong Shan but everywhere. It is said that more than 95% of Phoenix Dan Cong oolong is not from the independent tea bush but made in garden style. The reason why the tea from Wu Dong Shan is superior is:
Wu Dong Shan is rich in red soil that contains high iron content
In Wu Dong Shan, tea is only plucked once a year
At Wu Dong Shan, the Dan Cong tea tree is kept in natural farming style and no pesticide or fertilizer is used
We conduct pesticide analysis with SGS for 360 substances to ensure the safety of tea. So far, we have never detected even a single pesticide substance on the tea produced at the higher altitude (more than 1000m) in Wu Dong Shan. We are aware that some tea gardens located on the lower altitude in Wu Dong Shan is using some pesticides.
There is always a reason for cheap tea
Usually tea of non-Wu Dong Shan or gardens situated at the lower altitude is plucked about 5 times a year (spring, late spring, summer, autumn and winter). As a common practice, tea gardens at lower altitude are managed with modern agricultural practice with fertilizer and pesticide. The price of Phoenix oolong varies a lot in fact. For example, Mi Lan Xiang can be extremely low and it can be extremely high too. If one does not pay attention to the quality or safety aspect, some Mi Lan Xiang could be as low as 1/20 of the cost of our tea. If you find the Phoenix Dan Cong oolong that cost is very low, there is certainly a reason. It should be definitely produced outside the higher altitude of Wu Dong Shan. Tea is not from the early spring crop. The age of tree may be young and firing is also not sufficiently conducted. It's very often that certain level of scorched note can be detected on the tea leaves, or in other case, tea is giving greenish celery note as no further firing is being conducted.
Some customer said that it is very difficult to brew Phoenix Dan Cong oolong as it always turns very astringent. If tea is the good one, it should not be astringent. The astringent tea is usually plucked in summer or autumn. It is also hard to expect the refreshing fruity flavor on low cost Phoenix Dan Cong oolong. Those commercial teas are not baked with charcoal but electric oven.
Related Articles
How to get the latest update on HOJO Tea?
1. Follow Twitter, 2. Click "Like" on Facebook, and 3. Subscribe in newsletter. You can have the latest tea news from HOJO Tea.
Subscribe the Newsletter to enjoy the privileges

You may receive a free sample upon purchase, or you may have the priority to purchase special products. So please remember to subscribe our newsletter as well as the social network.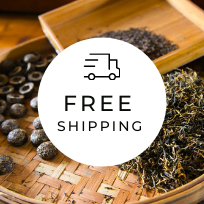 HOJO TEA Online Shop NEWS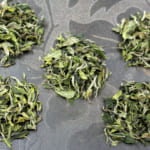 The ancient white tea is a very popular tea in our store. We produced this tea in spring. Following production, it was stored in an oxygen-free environment for several months to further enhance its flavor, achieving the expected maturation. The production of ancient tree white tea is limited in quantity per day, resulting in small …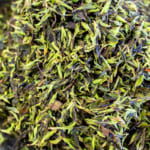 We have released the 2023 harvest of wild white tea from the Da Xue Shan. Fresh Green Colour of Leaves Achieved Through Custom Production Da Xue Shan's wild white tea is an incredibly rare type of white tea, and it's made from a unique plant called Camellia Taliensis that grows in the wild in the …
Shop Info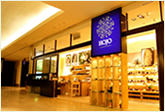 Address:Lot No. T-215, 3rd Floor, The Gardens Mall, Mid Valley City, Lingkaran Syed Putra, 59200 Kuala Lumpur
Tel: +603-2287-4537
Business Hour: 10am to 10pm
Category
Profile

AKIRA HOJO

I invite you to experience my tea selections.I was born in Nagano, Japan. In university, I studied agricultural chemistry, and I have the master degree in food science. I worked in Japanese food industry for 10 years. I involved in R&D, QC and QA. As a factory manager, I implemented ISO9000 series and managed the factory.
Media Release


We posted the article on "The Art of Tea Magazine No.9, the magazine is published in Taiwan. We featured some scientific view about the tetsubin

The Malaysian National Newspaper, New Straits Times featured HOJO Tea on 17-Oct-2007.