HOME >
New Arrival at HOJO Online Shop
Lao Hei Zhai Raw Pu-erh Tea from Feng Qing
[2017.01.18] Posted By Akira Hojo
HOJO Tea Newsletter No.34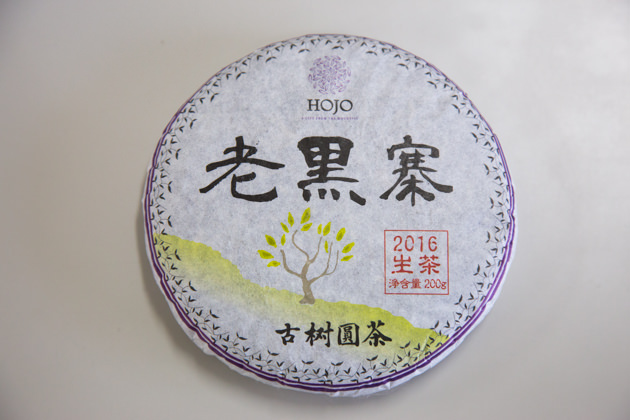 We have released 2016 Lao Hei Zhai Raw Pu-erh Tea. We used to have the tea with the same name produced in 2011. However, this year we have changed not only the tea garden but also the manufacturer. The quality is a lot more upgraded.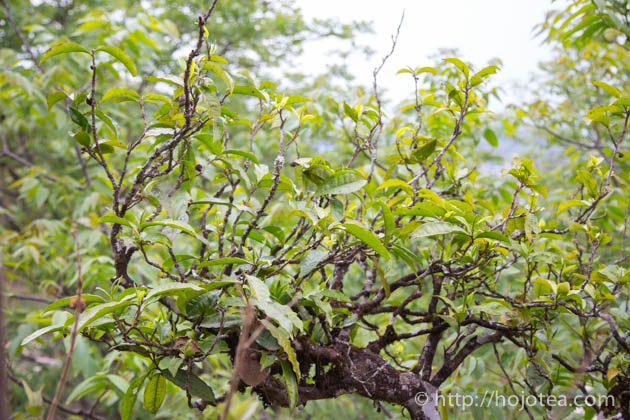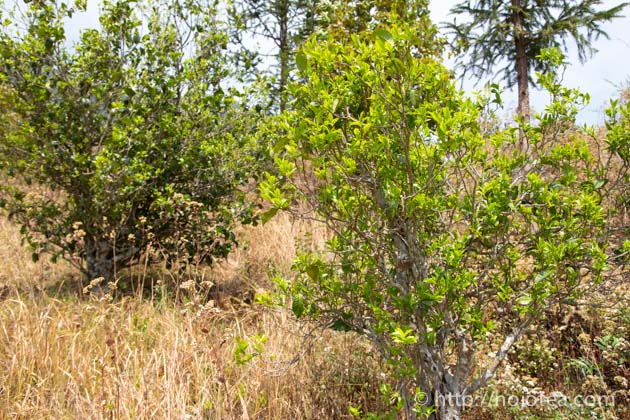 Tea is produced in Feng Qing County
Zhai in Chinese means small village. So Lao Hei Zhai means Lao Hei village. The Lao Hei village is a small mountainous village situated in Feng Qing County, Lincang city, China. Feng Qing is a very well-known production area for Yunnan Black Tea which commonly known as Dian Hong. However, not many people know that in Feng Qing area a huge number of old tea trees exist. Generally, tea gardens for Yunnan black tea is situated near the city center, while those old tea trees grown in the remote villages. Many villages are located deep in the mountain, and it is inaccessible during heavy rainfall. If we are willing to travel deeper, Feng Qing is a very attractive source of good tea material.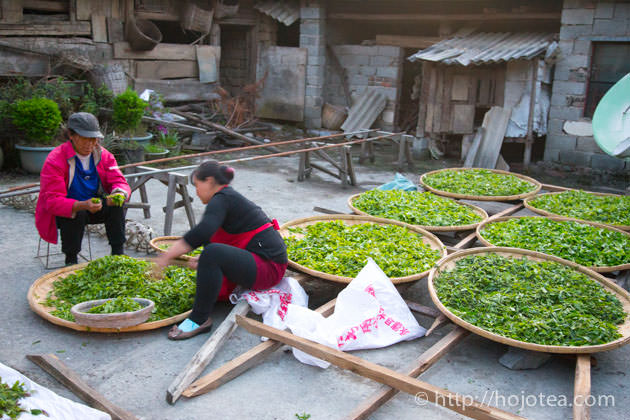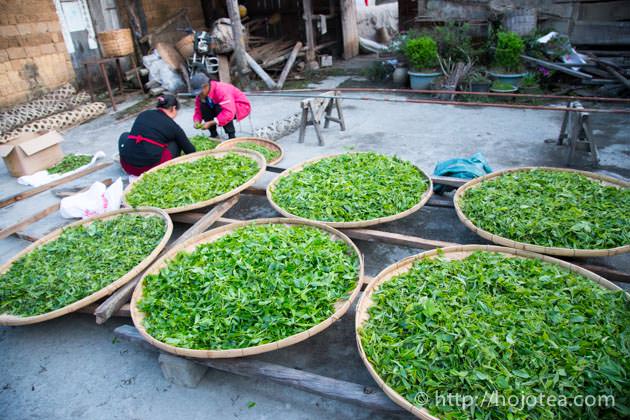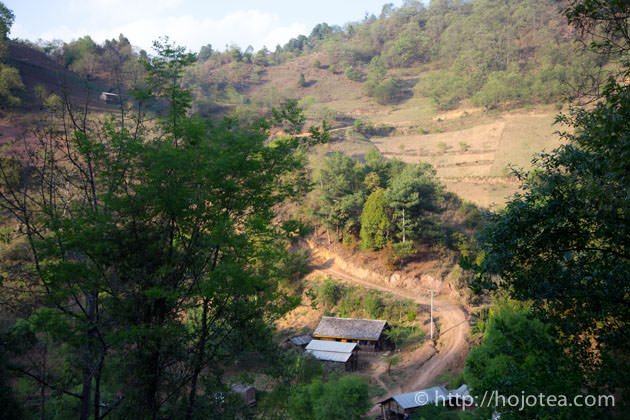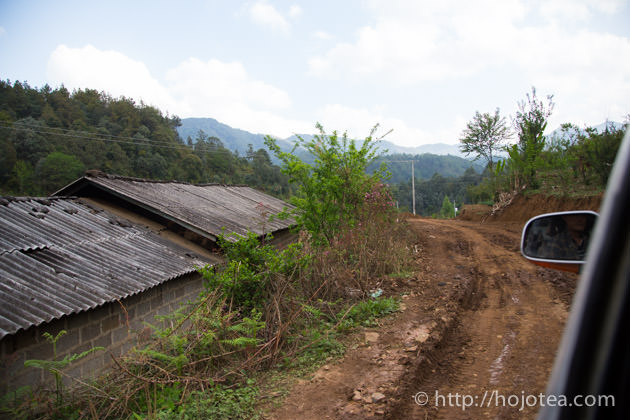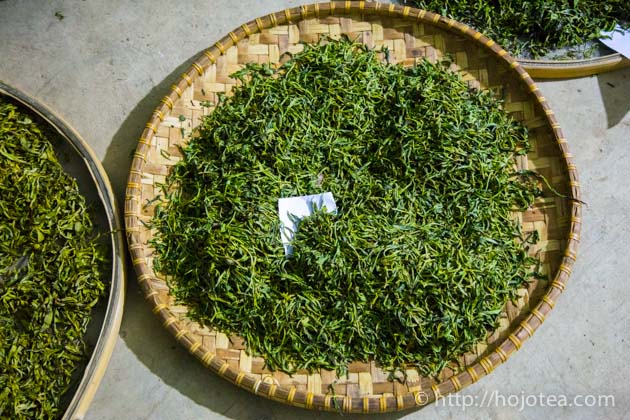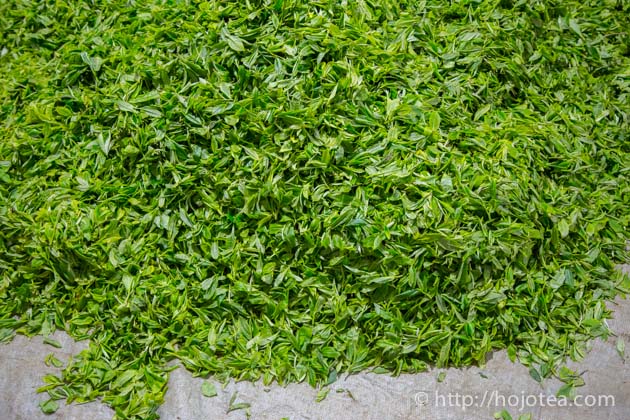 Light body and extremely strong aftertaste
One of the outstanding teas in HOJO's lineup is Ma An Shan. It gives extremely strong body as well as deep and long lasting aftertaste. Wu Liang Shan raw pu-erh tea is also positioned at the higher end of our lineup. It gives intermediately body and strong aftertaste. In addition to these two teas, what I wanted in Lao Hei Zhan is the extremely strong aftertaste and light body. Eventually, we have three teas that give very strong aftertaste and with three different levels of body. The taste of tea with the light body is clear and transparent, yet its aftertaste is very deep and the sweetness remains down our throat for a long time. This tea is also suitable as a daily drinking tea. You may experience the tea drunk effect after drinking Lao Hei Zhai raw pu-erh tea.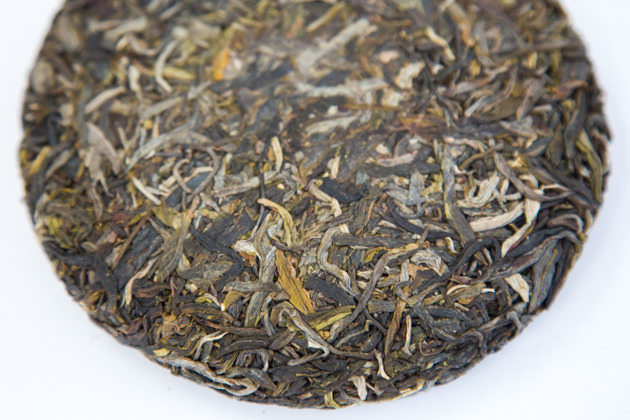 Floral flavor that reminds us of Taiwan oolong tea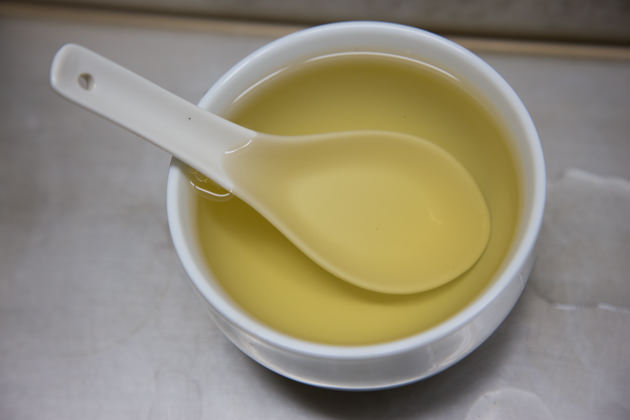 The pan-frying process of Lao Hei Zhai raw pu-erh tea is slightly lighter than other pu-erh tea. As a result, a minor portion of active oxidation enzyme (poly phenol oxidase) is remained in the tealeaf. It causes semi-fermentation during the sunshine drying process. Consequently, Lao Hei Zhai gives floral flavor reminiscent of Taiwan High mountain oolong. In our tea lineups, you may observe the similar flavor profile in Mei Lan and Du Mu Chun raw pu-erh tea. Thanks to the natural farming method, this tea is particularly rich in poly phenol and minerals. It will never let you down when you keep this tea for many years for further maturation.
Related Articles
How to get the latest update on HOJO Tea?
1. Follow Twitter, 2. Click "Like" on Facebook, and 3. Subscribe in newsletter. You can have the latest tea news from HOJO Tea.
Subscribe the Newsletter to enjoy the privileges

You may receive a free sample upon purchase, or you may have the priority to purchase special products. So please remember to subscribe our newsletter as well as the social network.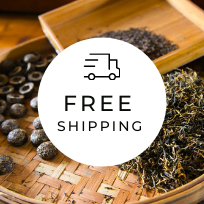 HOJO TEA Online Shop NEWS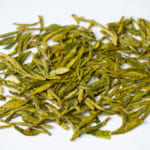 We have launched the 2023 harvest of Shi Feng Long Jing tea. Shi Feng Long Jing tea, also known as Shi Feng Dragon Well tea. It is one of the most famous and highly regarded teas in China.Shi Feng Long Jing tea is characterized by its flat, spear-shaped leaves that have a vibrant green colour. …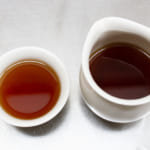 Instead of sourcing finished jasmine tea, we specialize in producing custom-made jasmine tea by bringing our carefully selected raw materials to jasmine factories. Over the years, we have created numerous unique jasmine tea varieties that are not available elsewhere, such as Pu-erh jasmine tea made from raw Pu-erh tea leaves, Jasmine Silver Needle made from …
Shop Info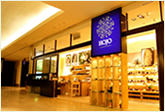 Address:Lot No. T-215, 3rd Floor, The Gardens Mall, Mid Valley City, Lingkaran Syed Putra, 59200 Kuala Lumpur
Tel: +603-2287-4537
Business Hour: 10am to 10pm
Category
Profile

AKIRA HOJO

I invite you to experience my tea selections.I was born in Nagano, Japan. In university, I studied agricultural chemistry, and I have the master degree in food science. I worked in Japanese food industry for 10 years. I involved in R&D, QC and QA. As a factory manager, I implemented ISO9000 series and managed the factory.
Media Release


We posted the article on "The Art of Tea Magazine No.9, the magazine is published in Taiwan. We featured some scientific view about the tetsubin

The Malaysian National Newspaper, New Straits Times featured HOJO Tea on 17-Oct-2007.