The ultimate self-sufficient lifestyle of Yunnan minority people
[2013.04.23] Posted By Akira Hojo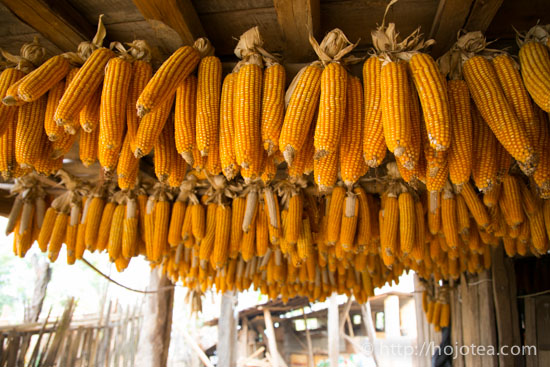 The food culture in developed countries was built on top of the huge energy consumption
As we live in modern lifestyle, we often think we have very rich food culture. However, most of the food materials or ingredients are produced in remote places and it is shipped to the town we live. Besides, we often import food and ingredients from overseas. Most of them require a lot of energy, machinery, fertilizer and pesticide for production. In addition, we need to spend a lot of energy to ship the items to consumption area, and also spend a lot of energy to maintain its freshness. Eventually, I wonder how much energy has to be spent in order to eat a simple meal in modern lifestyle.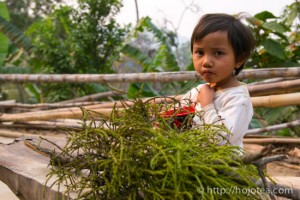 Minorities self-sufficient life style
The life style of minorities seems very simple. But it is very efficient in a way. Generally, they do not have to use energy for machinery, logistics and for maintaining the freshness of food materials. I think their way of life is the most affluent. It would be great pleasure if everyday we can eat the fruit and vegetable that we planted. However, to fully comply with their way of life to live for me is seems unlikely. But I think I should learn some tips from their life style.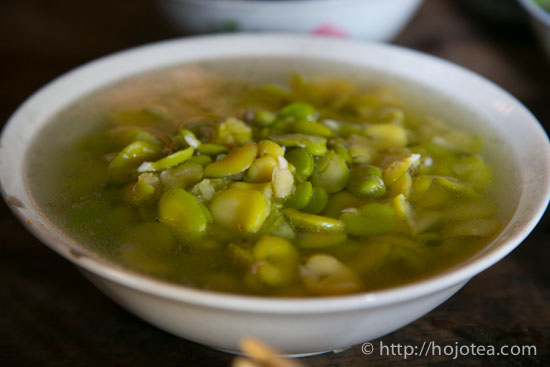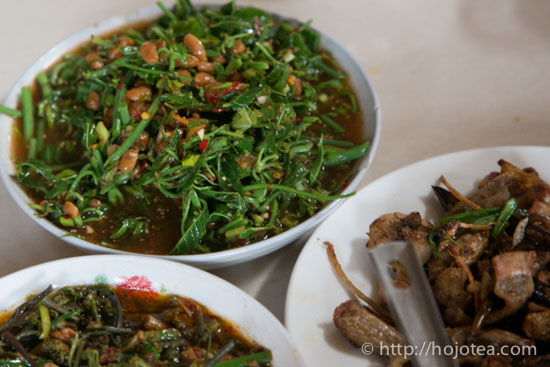 Related Articles
How to get the latest update on HOJO Tea?
1. Follow Twitter, 2. Click "Like" on Facebook, and 3. Subscribe in newsletter. You can have the latest tea news from HOJO Tea.
Subscribe the Newsletter to enjoy the privileges

You may receive a free sample upon purchase, or you may have the priority to purchase special products. So please remember to subscribe our newsletter as well as the social network.
HOJO TEA Online Shop NEWS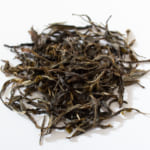 We have released Wu Jia Zhai Raw Pu-erh Tea. It is a Loose Tea (Mao-cha). This tea was made in 2018 and has been aged for nearly three years. Thanks to the aging, it has developed more distinctive flavour with sweet scent of sugar cane and dried fruits. Sustainable Tea Garden at high altitude of …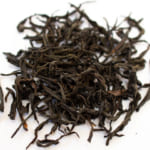 We have released very rare black tea, Tong Mu Shui Xian Black Tea. This tea is from Tong Mu Guan in Wuyishan, Fujian Province, China. The tea garden is located at 1000m above sea level, and the tea garden is totally sustainable, the tea trees are grown without pesticide and fertilizer. Tong Mu Shui Xian …
Shop Info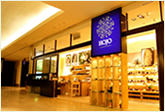 Address:Lot No. T-215, 3rd Floor, The Gardens Mall, Mid Valley City, Lingkaran Syed Putra, 59200 Kuala Lumpur
Tel: +603-2287-4537
Business Hour: 10am to 10pm
Category
Profile

AKIRA HOJO

I invite you to experience my tea selections.I was born in Nagano, Japan. In university, I studied agricultural chemistry, and I have the master degree in food science. I worked in Japanese food industry for 10 years. I involved in R&D, QC and QA. As a factory manager, I implemented ISO9000 series and managed the factory.
Media Release


We posted the article on "The Art of Tea Magazine No.9, the magazine is published in Taiwan. We featured some scientific view about the tetsubin

The Malaysian National Newspaper, New Straits Times featured HOJO Tea on 17-Oct-2007.