Making Da Xue Shan Wild White Tea 2017
[2017.04.16] Posted By Akira Hojo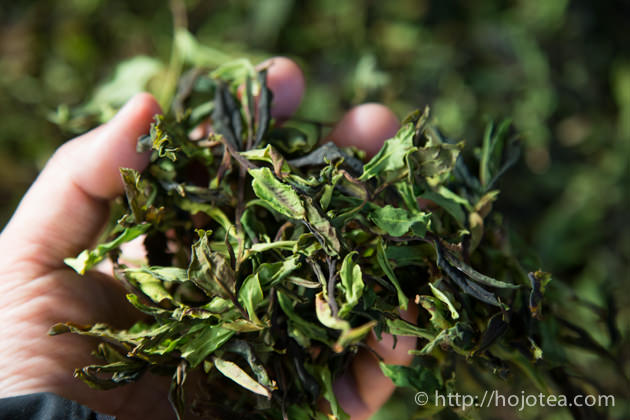 We have been producing white tea using the wild tea grown in Da Xue Shan.
Last year we introduced this tea. But due to extremely limited quantity, it was sold out in a few days.
This year, we physically involved in this tea production and worked very hard to produce more quantity. We also studied a lot of technical parameters and trying to improve the quality.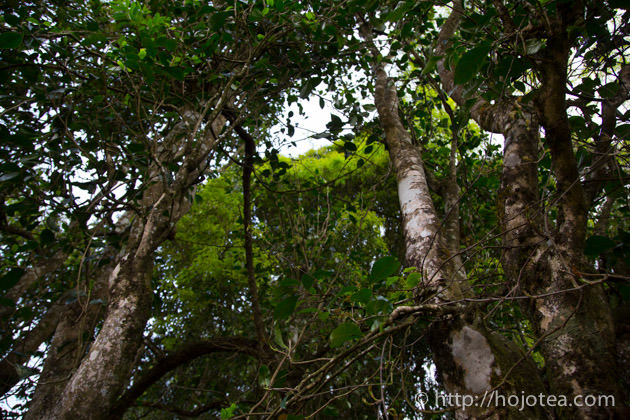 A wild tea tree
Wild tea was traditionally consumed by farmers
The fresh tealeaf is collected from the wild tea tree, Camelia taliensis that grown in Da Xue Shan. In Chinese, Da Xue Shan means Great Snow Mountain. Camelia taliensis is the tea species closely related to Camelia sinensis. Since more than a few hundred years ago, the wild tea was processed and drunk by local farmers in the mountains. Since 10-15 years ago, this tea was being introduced to outside and it became famous rapidly. Nowadays, this tea becomes one of the income resources for a farmer who lives in the remote village by the mountain. Recently the wild tea is processed into not only pu-erh tea but also into black tea. Nevertheless, it is very rare that this tea is processed into white tea.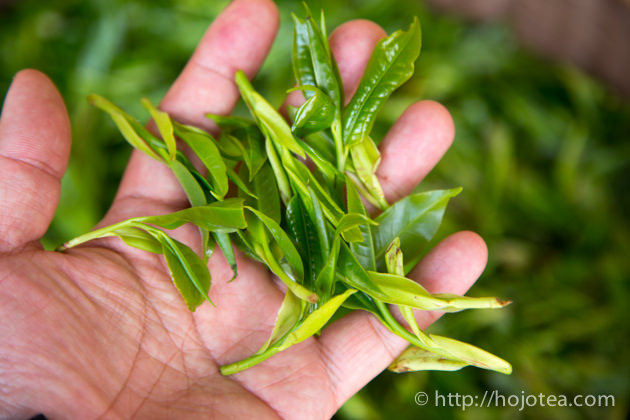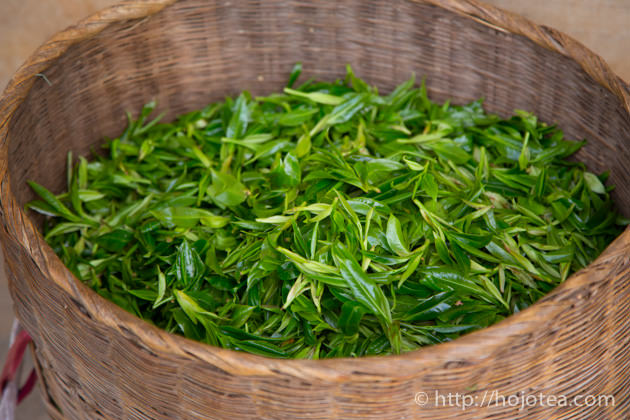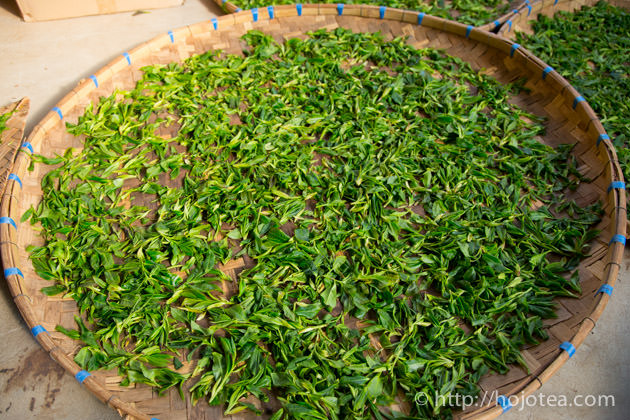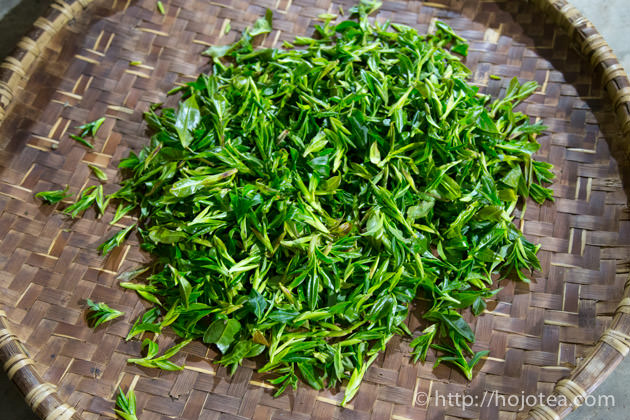 Tea leaves of wild tea
We decided to produce tea with 1 bud and 3-4 leaves in order to get stronger taste
Last year, this tea was made of small tea buds. It definitely looked very lovely and attractive. The small tea bud gives very mellow mouth feel. However, I wanted to make this tea more complex in flavor and rich in taste. So we decided to collect more grown-up tealeaf that consists of 1 bud and 3-4 leaves. The leaves are richer in poly phenol and it contributes a lot to tea flavor, particularly when tea is kept for some time.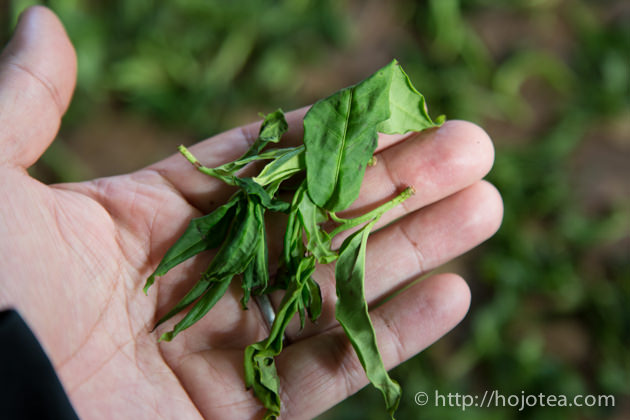 The outlook of tea leaves during withering process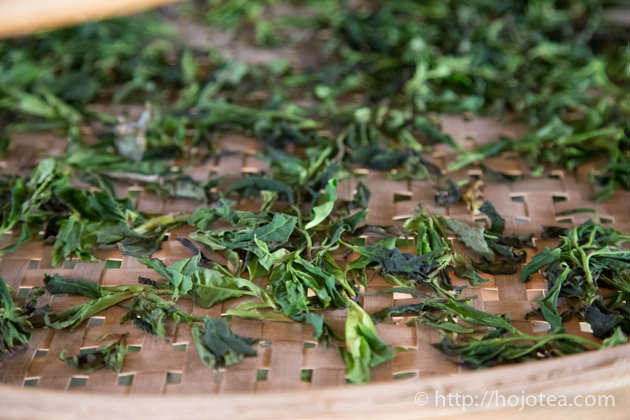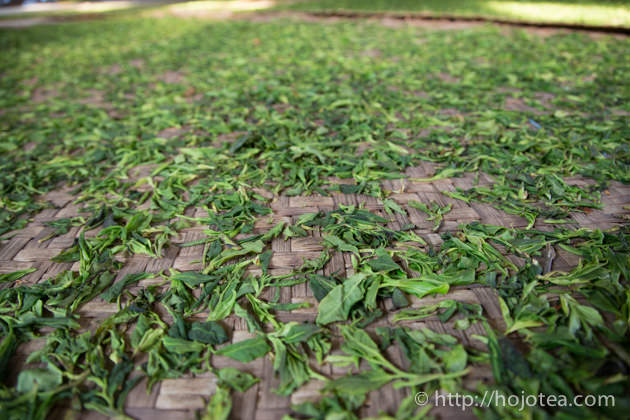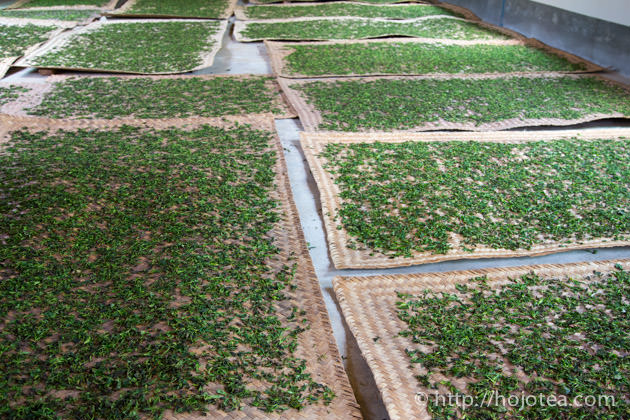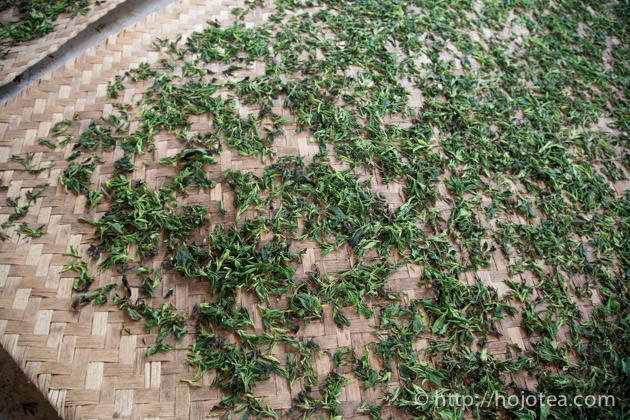 We managed the process and involved in making tea
Since this tea is very rare and less common in tea market, there are many uncertainties about the processing. For example, we are not clear about the optimum withering time and whether or not we should ventilate the tea during withering. Fortunately, we came to Yunnan very early this year. We have sufficient time to carry out many experiments to confirm the necessary parameter one by one. We set the parameter for each process, and directly involve in production work to monitor the outcome of each parameter. The tea manufacturer was actively cooperated to let us use his facility and give us a freedom to arrange the process.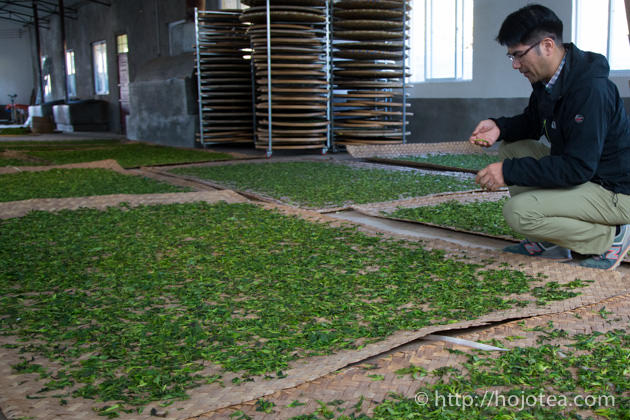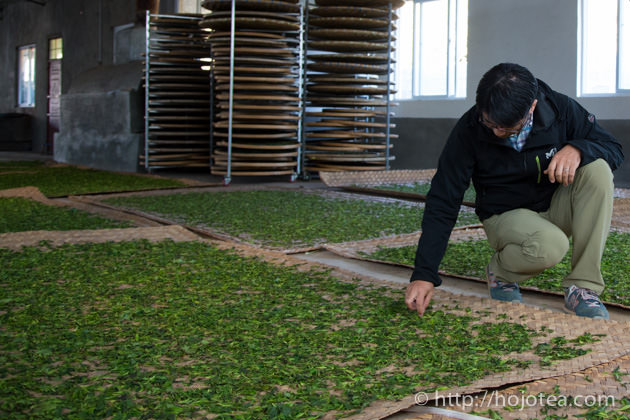 We conducted long withering in order to enhance the tea flavor
The making of white tea involves withering process. The withering and drying with natural wind sounds similar. But in tea making, these are different. Withering means slowly reducing moisture and trigger the fermentation by the dehydration stress. If the ventilation is too intense, tea will get dried before it is withered. On the contrary, if there is no ventilation and the humidity of environment is too high, tea will be over fermented and caused stale flavor. This effect is just like the wet clothes being hanged in a room with no ventilation. So it is very crucial to control the humidity and ventilation of withering room, and the duration of withering process. We conducted withering for three days in order to bring out the floral and clean flavor.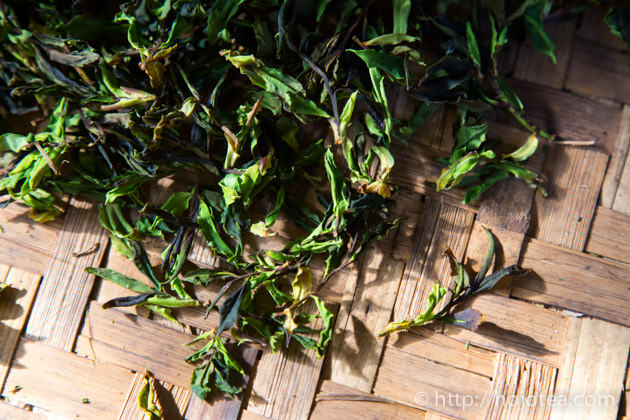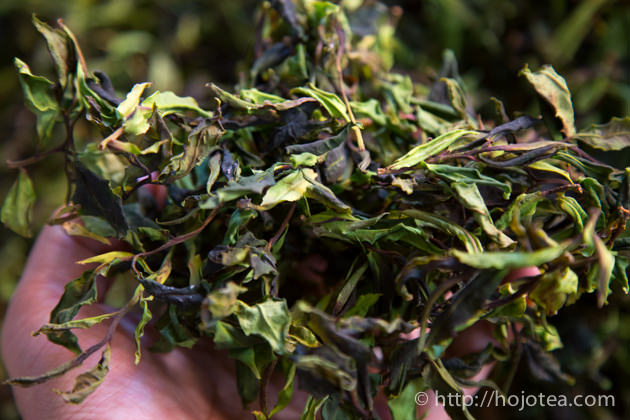 We have just completed the process this week. We are planning to release the loose tea on pre-booking basis. We will announce it once the product is sorted and ready for export from China.
Related Articles
How to get the latest update on HOJO Tea?
1. Follow Twitter, 2. Click "Like" on Facebook, and 3. Subscribe in newsletter. You can have the latest tea news from HOJO Tea.
Subscribe the Newsletter to enjoy the privileges

You may receive a free sample upon purchase, or you may have the priority to purchase special products. So please remember to subscribe our newsletter as well as the social network.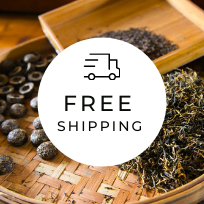 HOJO TEA Online Shop NEWS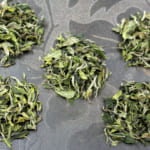 The ancient white tea is a very popular tea in our store. We produced this tea in spring. Following production, it was stored in an oxygen-free environment for several months to further enhance its flavor, achieving the expected maturation. The production of ancient tree white tea is limited in quantity per day, resulting in small …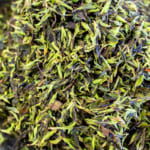 We have released the 2023 harvest of wild white tea from the Da Xue Shan. Fresh Green Colour of Leaves Achieved Through Custom Production Da Xue Shan's wild white tea is an incredibly rare type of white tea, and it's made from a unique plant called Camellia Taliensis that grows in the wild in the …
Shop Info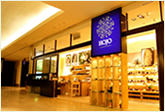 Address:Lot No. T-215, 3rd Floor, The Gardens Mall, Mid Valley City, Lingkaran Syed Putra, 59200 Kuala Lumpur
Tel: +603-2287-4537
Business Hour: 10am to 10pm
Category
Profile

AKIRA HOJO

I invite you to experience my tea selections.I was born in Nagano, Japan. In university, I studied agricultural chemistry, and I have the master degree in food science. I worked in Japanese food industry for 10 years. I involved in R&D, QC and QA. As a factory manager, I implemented ISO9000 series and managed the factory.
Media Release


We posted the article on "The Art of Tea Magazine No.9, the magazine is published in Taiwan. We featured some scientific view about the tetsubin

The Malaysian National Newspaper, New Straits Times featured HOJO Tea on 17-Oct-2007.