The secret of making quality white tea
[2013.03.30] Posted By Akira Hojo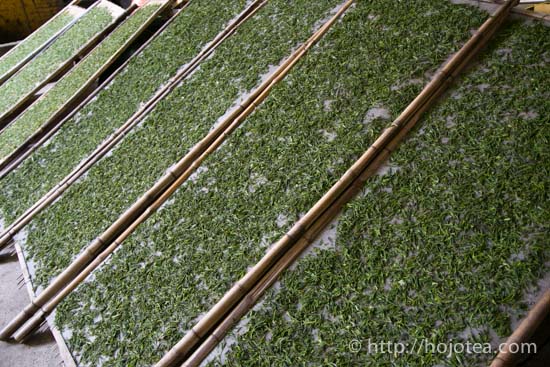 I have spent two days in the white tea factory located in Fuding city of Fujian province in China.
The difference between white tea and green tea
The main difference of white tea from green tea is that green tea will undergo either pan-frying process or steam-heating process in order to inactivate the enzyme. As for white tea, there is no heating process to inactive the enzyme. If fresh tealeaf is heated, we do not call it white tea, but green tea. There are many kinds of green tea in the market that appearance is very white thanks to the white pekoe. But they are still called green tea as long as heating process is involved.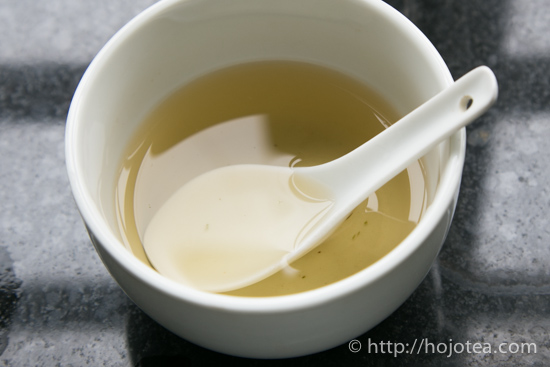 The withering is the simplest and the most difficult process
The most important process for making white tea is the withering process. It involves outdoor withering under the sun and indoor withering at controlled room temperature. After the fresh tealeaves are plucked and gathered, it will be sent to the factory. The fresh tealeaves are then carefully spread on the bamboo plate and left under the sun for a few hours, and subsequently it will be kept in a room for more than 12 hours. The room is equipped with fans to circulate the air. Besides, the room is kept warm using hot air. Usually, the room temperature is controlled at about 36 degree C. Many people tend to think that making white tea is very easy since it just has to be naturally dried. If one never care about the tea quality, it is indeed very easy to produce. You just need to keep tea in a room with good ventilation so that tea will lose moisture and becomes white tea. However, the simply dehydrated tea will develop stale or oxidized flavour. The leaf sometimes turns brown if excess fermentation occurs. Besides, without much attention during the handling of teas, it becomes red once tealeaf is damaged, or if it's stack, it turns black.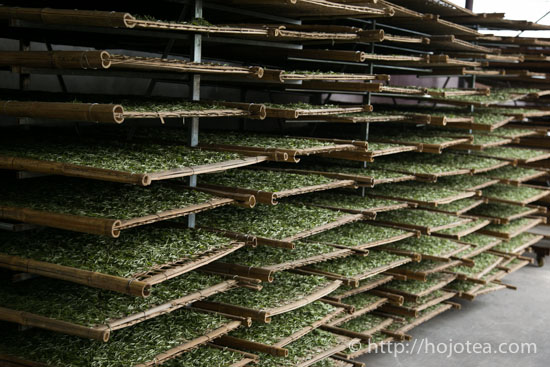 Managing moisture is the key
We followed master Zhen who has more than 40 years of experience in making white tea. According to him, the key to process good white tea is the speed, management of right temperature and duration of withering process. If tealeaf is half-way dried, the moisture distribution between the surface of leaf and inside the leaf is not the same. If one just continues the same temperature, the moisture will be trapped inside the leaf and it will develop stale flavour. When the moisture on the surface starts disappearing, they have to raise the room temperature in order to reduce the internal moisture.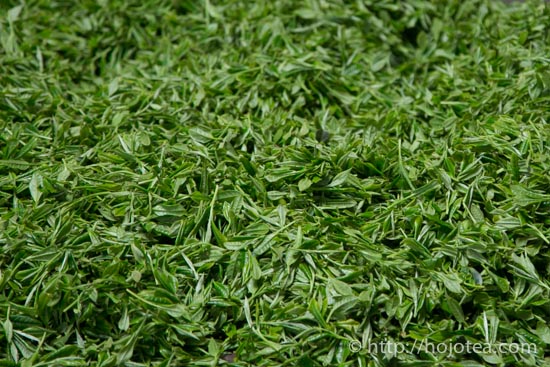 Fresh tea leaves meant to be processed into Bai Mu Dan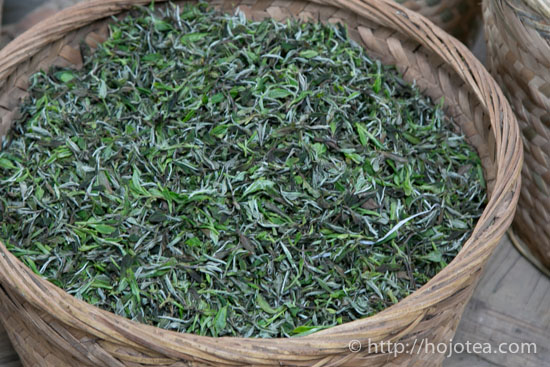 The freshly processed Bai Mu Dan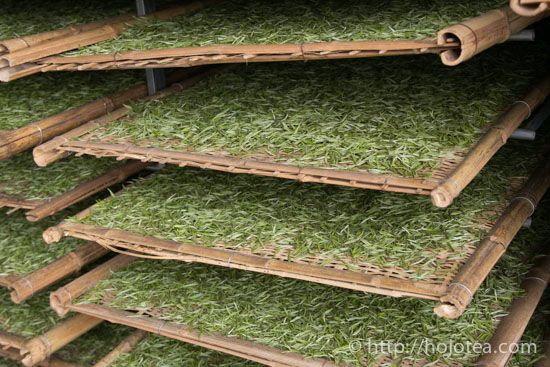 The withering process of silver needle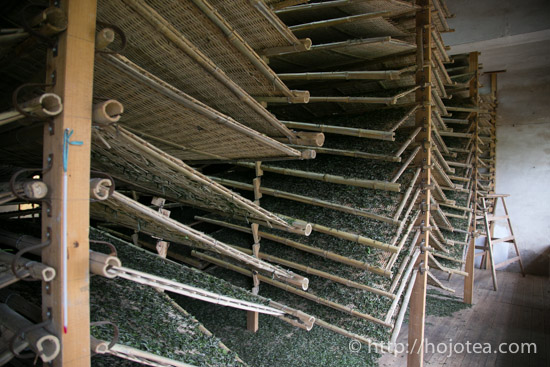 Indoor withering of Bai Mu Dan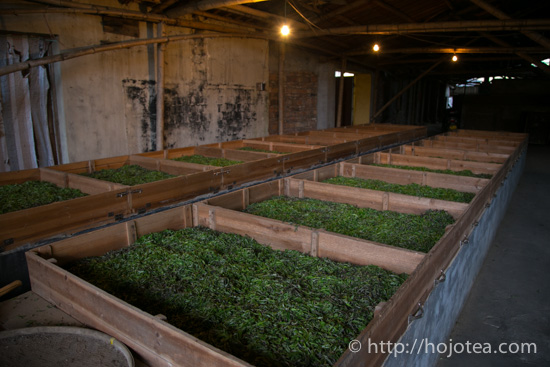 White tea is supposed to give floral flavor
With the good management in process, the white tea will develop sweet and floral flavour. It is very refreshing and you can hardly feel any stale flavour. After spending two days in Fuding, I managed to find the right manufacturer and successfully purchase two types of white tea. For the details about the white teas, I will continue later.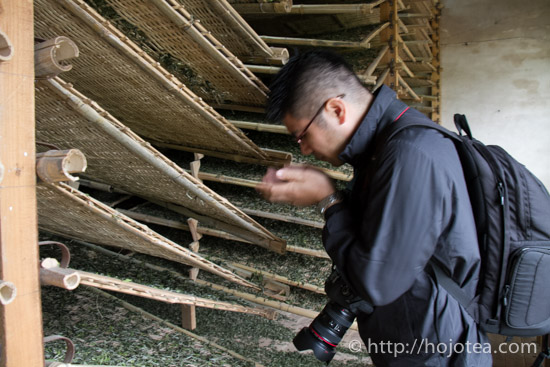 Related Articles
How to get the latest update on HOJO Tea?
1. Follow Twitter, 2. Click "Like" on Facebook, and 3. Subscribe in newsletter. You can have the latest tea news from HOJO Tea.
Subscribe the Newsletter to enjoy the privileges

You may receive a free sample upon purchase, or you may have the priority to purchase special products. So please remember to subscribe our newsletter as well as the social network.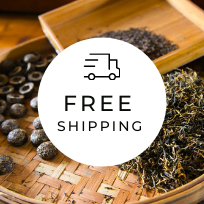 HOJO TEA Online Shop NEWS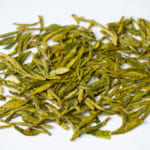 We have launched the 2023 harvest of Shi Feng Long Jing tea. Shi Feng Long Jing tea, also known as Shi Feng Dragon Well tea. It is one of the most famous and highly regarded teas in China.Shi Feng Long Jing tea is characterized by its flat, spear-shaped leaves that have a vibrant green colour. …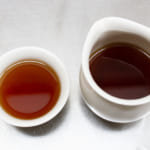 Instead of sourcing finished jasmine tea, we specialize in producing custom-made jasmine tea by bringing our carefully selected raw materials to jasmine factories. Over the years, we have created numerous unique jasmine tea varieties that are not available elsewhere, such as Pu-erh jasmine tea made from raw Pu-erh tea leaves, Jasmine Silver Needle made from …
Shop Info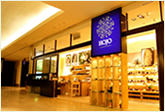 Address:Lot No. T-215, 3rd Floor, The Gardens Mall, Mid Valley City, Lingkaran Syed Putra, 59200 Kuala Lumpur
Tel: +603-2287-4537
Business Hour: 10am to 10pm
Category
Profile

AKIRA HOJO

I invite you to experience my tea selections.I was born in Nagano, Japan. In university, I studied agricultural chemistry, and I have the master degree in food science. I worked in Japanese food industry for 10 years. I involved in R&D, QC and QA. As a factory manager, I implemented ISO9000 series and managed the factory.
Media Release


We posted the article on "The Art of Tea Magazine No.9, the magazine is published in Taiwan. We featured some scientific view about the tetsubin

The Malaysian National Newspaper, New Straits Times featured HOJO Tea on 17-Oct-2007.