HOME >
How to choose quality tea
Amazing difference between seedling tea and cultivated tea
[2020.04.01] Posted By Akira Hojo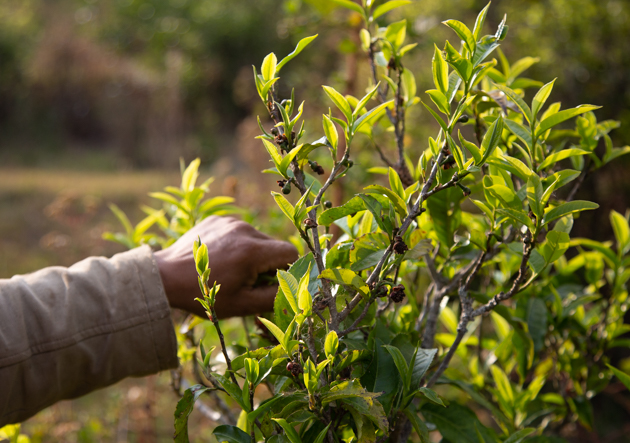 Do you know that tea is divided into two groups: cultivated tea propagated by cuttings, and seedling tea grown from seed?
There is actually a big difference between cultivated tea and seedling tea.
What is Cultivar?
The cultivated tea refers to tea with a name of specific cultivar, such as Yabukita, Benifuki, Okumidori, Tie Guan Yin, Rou Gui and Qing Xin Oolong. Among the same cultivar, tea from all tea trees gives same flavour profile because it is propagated with cloning technique.
If tea is grown from seed, it does not inherit the same characteristics as the parent tree.
For example, even if you sow the seed of Fuji apple, it won't grow into Fuji apple but F1 hybrid, although it may carry certain characteristic of Fuji apple.
Because apples and teas are sexual reproduction, like human, so half of the child's chromosomes are inherited from the mother (female) and another half from the father (male).
Therefore, if you want to preserve unique characteristics, cutting techniques are used. The cutting technique is also a cloning technique. It will preserve the genetic trait.
Although it is only a small part in China, the cultivar is also preserved by grafting.
Seedling ( Zairai) Tea
On the other hand, tea gown from seeds is called "seedling".
In the case of Japanese tea, it is commonly called as "Zairai". In Japan, there are teas with unusual names, such as Yabukita Zairai, which means tea was sown from the seeds of Yabukita cultivar.
As mentioned above, the tea sown from seeds differs from tree to tree. Just as we have brothers and sisters. They have similar characteristics but different. When you visit the tea garden, if the tea trees are grown from seeds, you would observe various shapes of tea leaves in one tea garden, as shown in the following two photos.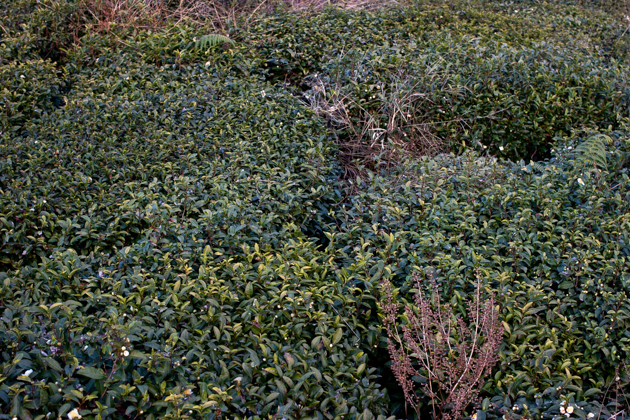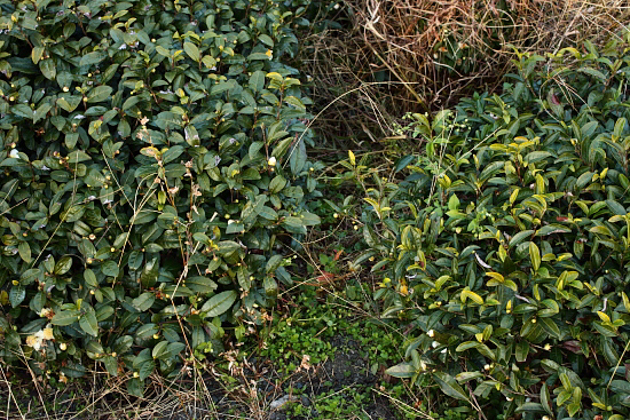 Tea trees look the same on the ground but the secret lies underground
There are surprising differences between seedlings and cultivated tea.
The difference lies underground.
If you look at the pictures below, seeing is believing.
On the left is a cultivated tea and on the right is seedling tea.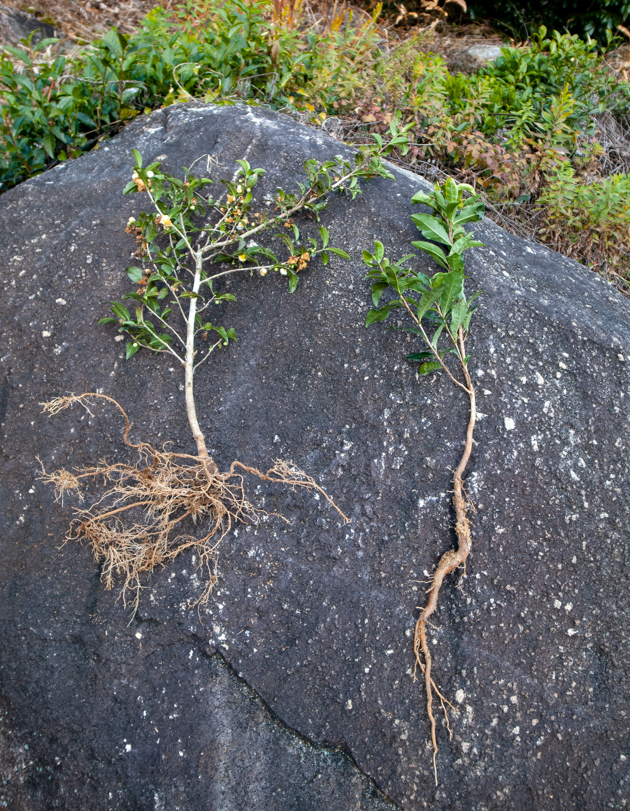 The roots of the seedling is thick and long. It extends deep into the ground, whereas the roots of cultivated tea are thin, and short like hair, and it spread near the ground surface.
The cultivated tea trees have roots near the ground surface, so they are easy to absorb fertilizer, but because of their shallow roots, they are easy to fall down and lack the ability to absorb minerals deep underground.
Seedling tea is resistant to storms and lasts longer. It is rich in minerals because its roots extend deep underground, so under the same conditions, it make the taste of tea thicker and stronger.
In my experience, Yunnan in China has the world's most prominent seedling teas. There are many old trees in Yunnan, and most of them are seedling teas.
The Quality of Grafted Tea
The grafting technique is also used for preserving cultivar. Relatively, this technique is common for Phoenix Dan Cong.
If you graft a certain cultivar on an ancient tea tree, what do you think about the taste and the quality of the tea?
Right after grafting, the taste is not very good because the branches try to grow fast.
However, it is said that after about eight years, the quality is reaching to the same level as the mother tree.
The method of grafting is an interesting technique because it preserves the unique flavour characteristics, and the quality is maintained.
Related Articles
How to get the latest update on HOJO Tea?
1. Follow Twitter, 2. Click "Like" on Facebook, and 3. Subscribe in newsletter. You can have the latest tea news from HOJO Tea.
Subscribe the Newsletter to enjoy the privileges

You may receive a free sample upon purchase, or you may have the priority to purchase special products. So please remember to subscribe our newsletter as well as the social network.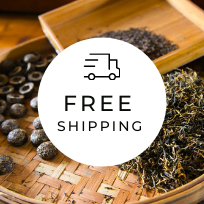 HOJO TEA Online Shop NEWS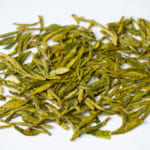 We have launched the 2023 harvest of Shi Feng Long Jing tea. Shi Feng Long Jing tea, also known as Shi Feng Dragon Well tea. It is one of the most famous and highly regarded teas in China.Shi Feng Long Jing tea is characterized by its flat, spear-shaped leaves that have a vibrant green colour. …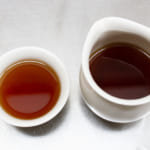 Instead of sourcing finished jasmine tea, we specialize in producing custom-made jasmine tea by bringing our carefully selected raw materials to jasmine factories. Over the years, we have created numerous unique jasmine tea varieties that are not available elsewhere, such as Pu-erh jasmine tea made from raw Pu-erh tea leaves, Jasmine Silver Needle made from …
Shop Info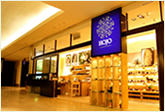 Address:Lot No. T-215, 3rd Floor, The Gardens Mall, Mid Valley City, Lingkaran Syed Putra, 59200 Kuala Lumpur
Tel: +603-2287-4537
Business Hour: 10am to 10pm
Category
Profile

AKIRA HOJO

I invite you to experience my tea selections.I was born in Nagano, Japan. In university, I studied agricultural chemistry, and I have the master degree in food science. I worked in Japanese food industry for 10 years. I involved in R&D, QC and QA. As a factory manager, I implemented ISO9000 series and managed the factory.
Media Release


We posted the article on "The Art of Tea Magazine No.9, the magazine is published in Taiwan. We featured some scientific view about the tetsubin

The Malaysian National Newspaper, New Straits Times featured HOJO Tea on 17-Oct-2007.