The "vintage white tea" booming in Fujian province, China
[2013.05.03] Posted By Akira Hojo
Fuding is the famous production base for white tea. In my recent visit, I noticed some unusual circumstances. In the past, the price of white tea has been quite stable. However, it these few years the price has been drastically increased. In March, I visited Fuding. My main purpose was to purchase white tea and jasmine base-green tea. At the same time, I wanted to find out the main reason why the price of white tea keeps increasing.
The mini-booming of vintage white tea
In these few years, the "CULTURE" of keeping the white tea and making vintage white tea is spreading rapidly in Fuzhou and Fuding. In the past, people appreciate the fresh characteristic of white tea. Every one think that the fresher the better the tea. However, the situation has drastically changed in a past few years. In Fuding, I visited several white tea manufacturers. Nearly half of them tried to convince me to consider buying the vintage white tea. They keep the Silver Needle for 3 to 5 years, and then set the price that is almost doubled or even up to tripled of the price of the fresh white tea. In a way, manufacturer themselves were actively speculating the price of white tea.
My first impression in tasting the vintage white tea.
In fact, the tea-making-process of white tea is very similar to that of raw pu-erh. The major difference is that pu-erh involves pan-frying process, while white tea is not fried at all. I have known that the white tea that kept for a year will normally produces sweet flavour. However, I have never kept white tea more than 2 years; honestly, I was very sceptical with the flavour of 5 years vintage white tea.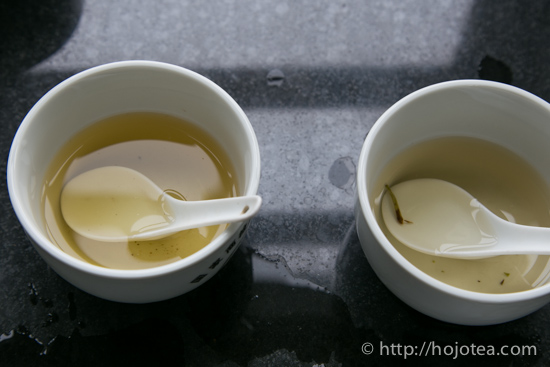 My honest feedback when I tasted the 5 years vintage Silver Needle was simply "WOW". I was quite surprised that its flavour was unexpectedly nice. It gave strikingly thick dried-fruit flavour like dried prune. Somehow, the vintage white tea tastes very delicious. No wonder people there were so keen to keep tea, and this practice continues to push up the price of white tea.
In near future, we are also planning to produce vintage white tea
So far we keep white tea in a cold room for storage. But from this year onwards, I am thinking to keep it under the ambient temperature. The longer we keep the tea, the more fruity flavour it becomes. Usually, every year in spring I buy fresh white tea. For now, I am thinking to dedicate some quantity of the tea for further maturation and produce vintage white tea. I think it is an interesting idea.
Related Articles
How to get the latest update on HOJO Tea?
1. Follow Twitter, 2. Click "Like" on Facebook, and 3. Subscribe in newsletter. You can have the latest tea news from HOJO Tea.
Subscribe the Newsletter to enjoy the privileges

You may receive a free sample upon purchase, or you may have the priority to purchase special products. So please remember to subscribe our newsletter as well as the social network.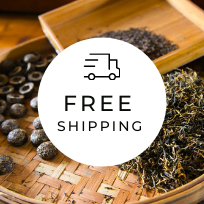 HOJO TEA Online Shop NEWS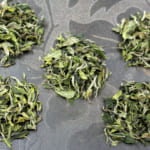 The ancient white tea is a very popular tea in our store. We produced this tea in spring. Following production, it was stored in an oxygen-free environment for several months to further enhance its flavor, achieving the expected maturation. The production of ancient tree white tea is limited in quantity per day, resulting in small …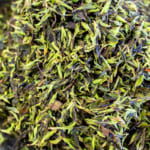 We have released the 2023 harvest of wild white tea from the Da Xue Shan. Fresh Green Colour of Leaves Achieved Through Custom Production Da Xue Shan's wild white tea is an incredibly rare type of white tea, and it's made from a unique plant called Camellia Taliensis that grows in the wild in the …
Shop Info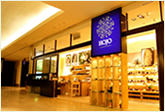 Address:Lot No. T-215, 3rd Floor, The Gardens Mall, Mid Valley City, Lingkaran Syed Putra, 59200 Kuala Lumpur
Tel: +603-2287-4537
Business Hour: 10am to 10pm
Category
Profile

AKIRA HOJO

I invite you to experience my tea selections.I was born in Nagano, Japan. In university, I studied agricultural chemistry, and I have the master degree in food science. I worked in Japanese food industry for 10 years. I involved in R&D, QC and QA. As a factory manager, I implemented ISO9000 series and managed the factory.
Media Release


We posted the article on "The Art of Tea Magazine No.9, the magazine is published in Taiwan. We featured some scientific view about the tetsubin

The Malaysian National Newspaper, New Straits Times featured HOJO Tea on 17-Oct-2007.