Finding local delicacy while sourcing tea in Fuzhou
[2016.09.15] Posted By Akira Hojo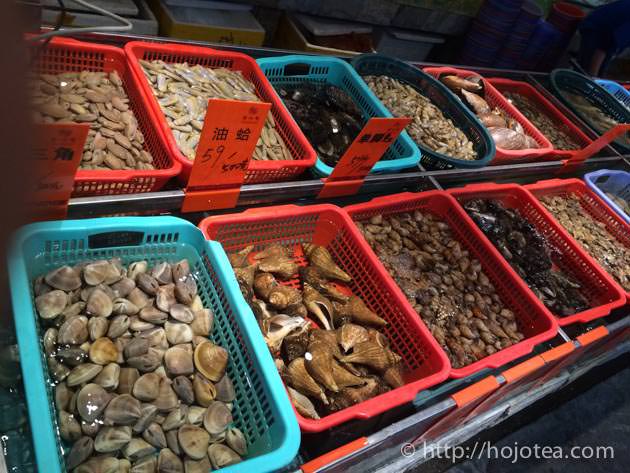 I have been visiting Fuzhou, Fujian province of China every year for sourcing Jasmine tea. For me, besides meeting with our tea manufacturers, finding the local delicacy are another important objective that I always looking forward.
Fuzhou Cuisine
In my personal view, the Fuzhou food consists of four main categories. Generally, Fuzhou is a more modernized place and less traditional local cuisines are remained.
Seafood
Chain Restaurant
Local Food
Other such as Sichuan Cuisine
Seafood
The seafood restaurant is very popular in Fuzhou. As Fuzhou faces to the sea, their seafood is consistently of very fresh and fine quality. The seafood restaurant is generally used for the entertainment purpose. Usually my manufacturer will bring me there at least once. I think that the price of the seafood in Fuzhou is much cheaper than that in South East Asia. If we order the same seafood in Malaysia, we have to pay more than 300%. In the restaurant, there are variety of choices, like crab, clam, snail, fish, shrimps and prawns. The price is set not according to the cooking but the weight of material. Generally the cooking method is quite simple, like boiling, frying, Sashimi or shabu-shabu style.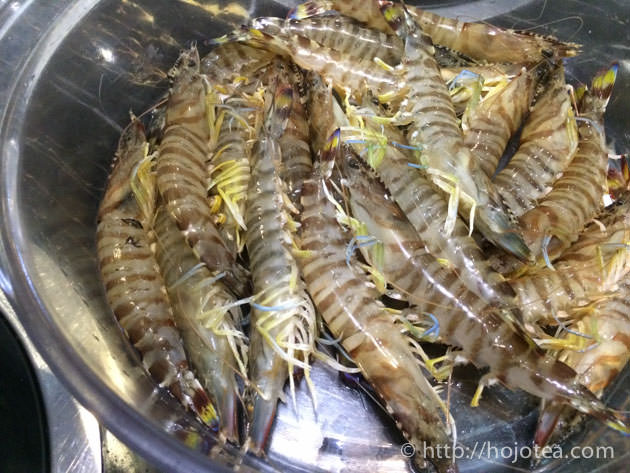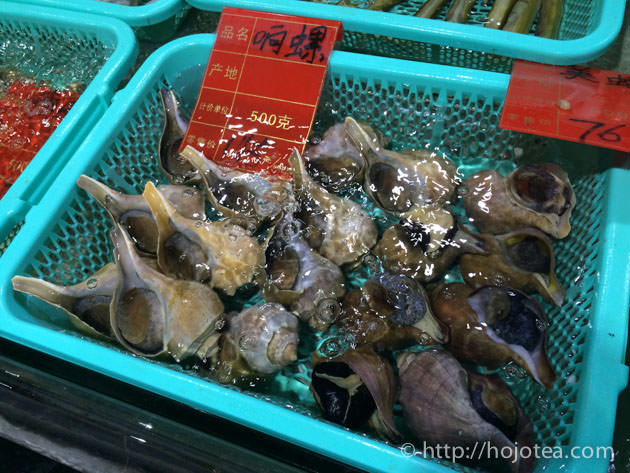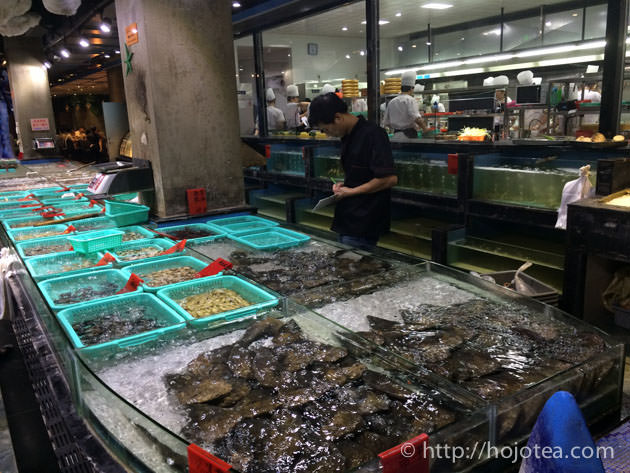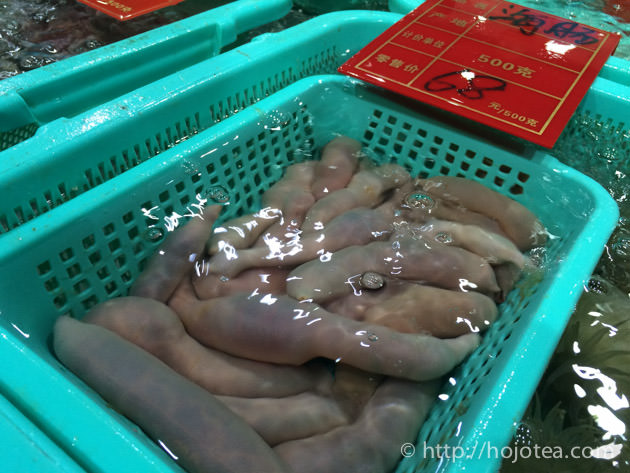 Chain Restaurant
Fuzhou is pretty modernized and becoming a well-developed city. There are many chain restaurants operating until midnight. For me generally the taste of food served by those chain restaurants is not very good. They use plenty of MSG in cooking.
Noodle represents local cooking
It is quite rare to run into restaurant that specializes in serving Fuzhou local food. But we could find them at night. Normally those local foods are served at small stalls along the roadside. One of the famous local food is rice noodle cooked with Chinese medicine, and served with meat like duck, chicken or beef. They have fried noodle served with thick gravy made of peanut and sesame. Some of these foods are very delicious if they are making soup from the chicken or duck stock.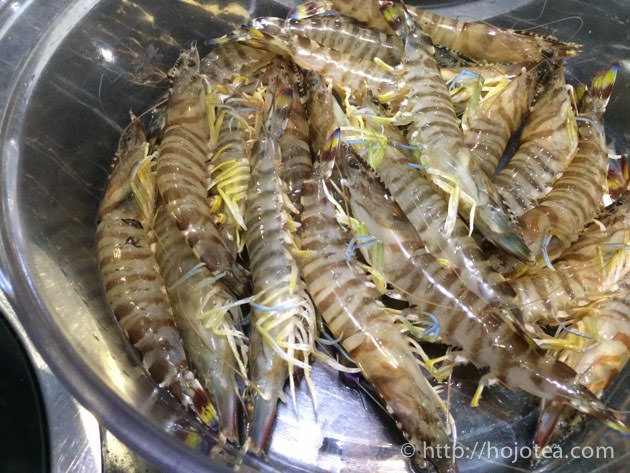 Related Articles
How to get the latest update on HOJO Tea?
1. Follow Twitter, 2. Click "Like" on Facebook, and 3. Subscribe in newsletter. You can have the latest tea news from HOJO Tea.
Subscribe the Newsletter to enjoy the privileges

You may receive a free sample upon purchase, or you may have the priority to purchase special products. So please remember to subscribe our newsletter as well as the social network.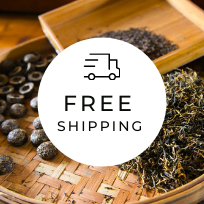 HOJO TEA Online Shop NEWS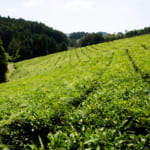 Tsuge Zairai Sencha 都祁在来煎茶 is made from "zairai" tea plucked in spring, from the naturally farmed tea garden located in Tsuge, Nara City, Nara Prefecture. The tea garden of Tsuge Zairai Sencha is maintained in sustainable manner applying neither pesticide nor fertilizer. Tsuge Zairai Sencha has a subtle and refreshing floral scent with a hint …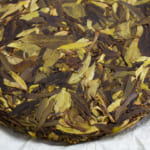 Da Xue Shan Wild White Tea 2021 is available now. This tea is always very popular in our shop. In Japan, we brought in loose tea this year, and for Malaysia we produced 200g cake. Mao cha before compressing into cake Very limited resources This tea is made from the wild tea, called Camelia taliensis. …
Shop Info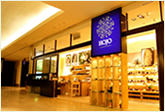 Address:Lot No. T-215, 3rd Floor, The Gardens Mall, Mid Valley City, Lingkaran Syed Putra, 59200 Kuala Lumpur
Tel: +603-2287-4537
Business Hour: 10am to 10pm
Category
Profile

AKIRA HOJO

I invite you to experience my tea selections.I was born in Nagano, Japan. In university, I studied agricultural chemistry, and I have the master degree in food science. I worked in Japanese food industry for 10 years. I involved in R&D, QC and QA. As a factory manager, I implemented ISO9000 series and managed the factory.
Media Release


We posted the article on "The Art of Tea Magazine No.9, the magazine is published in Taiwan. We featured some scientific view about the tetsubin

The Malaysian National Newspaper, New Straits Times featured HOJO Tea on 17-Oct-2007.