The Field Report of Yunnan Tea in 2019
[2019.04.19] Posted By Akira Hojo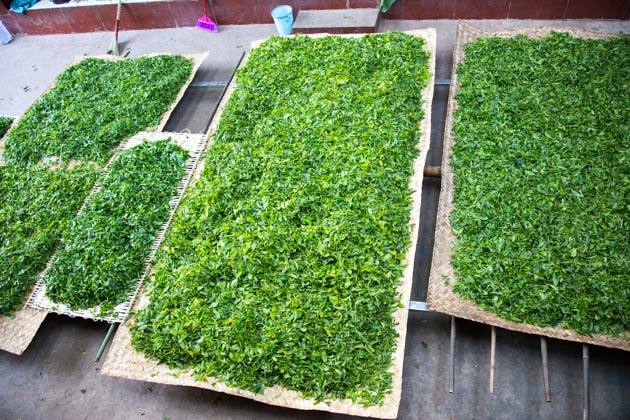 We have been staying in Yunnan since 9th of April for sourcing spring tea. In previous years, we usually came here before the end of March. This year, we shifted our schedule about 10 days later since we wanted to stay here until the end of spring tea season. This past week, we were engaged with bustling activities to survey the tea gardens and visit many tea manufacturers to implement our tea making plan of 2019.
I would like to share the review of 2019 Yunnan tea based on what I understood in past week.
Growing condition of 2019 Yunnan Tea
This year in March, there was adequate amount of rain that moisten the tea garden. On the contrary, in April, it has been sunny weather till now. According to the Chinese agricultural calendar, the spring of this year cames earlier. In fact, this year we felt the weather is warmer than previous years. The tea season started about 10 days earlier compared to last year. Usually, if the altitude gap is 100m higher, the plucking timing of tea is about one week later. Due to the warmer weather, a lot of tea leaves are growing at similar timing this year. We are anticipating that this week or next will be the peak of tea plucking.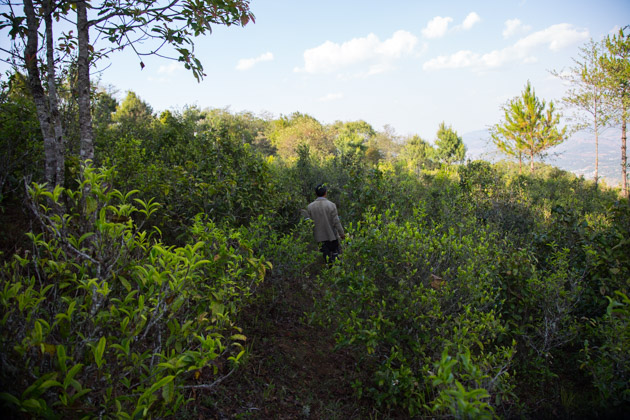 Quality of 2019 Yunnan Tea
Generally, the growing speed of tea tree reflects the tea quality. The longer it takes to grow, the better the quality it becomes. As this year the tea season started earlier, I am curious to find out the quality of tea. In past week, I have tasted many teas and surprisingly teas were of outstanding quality. The continuous sunny weather in April made the tea quality excellent.
I am anticipating that those tea garden located at higher altitude above 2100m or very old tea tree will be plucked next week onward. Hopefully the good weather will last for few more weeks. Once rain comes, the quality of tea drops tremendously. Usually, after the rain we need to stop plucking for two days until tea quality comes back in normal.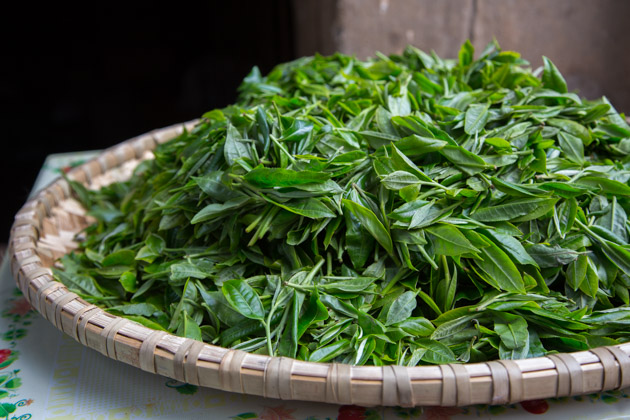 Price trend of 2019 Yunnan Tea
Based on the information I gathered from tea professionals in China, this year the green tea market seems a little quieter. Chinese government is strictly and effectively implementing the anti-corruption activities. This has seriously affecting the Chinese tea market since tea used to be the major gift item for government officers. In addition, the economy of China is slowed down since most of the development projects of infrastructure has nearly completed. It may be also one of the reasons why tea market is softening.
However, this market trend does not seem affecting Yunnan tea. In particular, in the remote village, the price of tea seems steady and stays about the same as last year.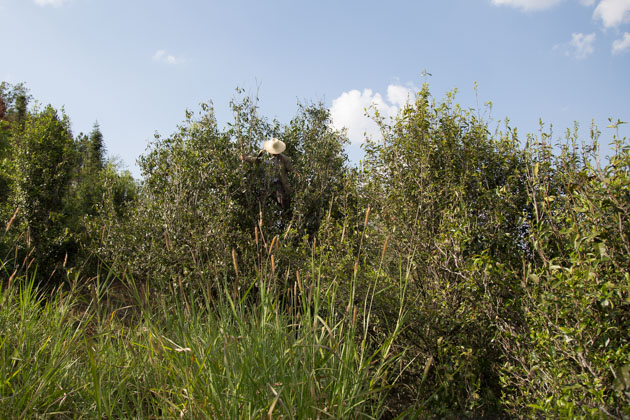 One of the tea trees we selected for making single tree tea
On the other hand the demand of special tea such as Single Tree Tea is getting very popular. Nowadays, it is becoming more difficult to secure the good tea. We have to rent the tea garden or specific tea trees through the tea manufacturer in order to secure the good tea. For sourcing good Single Tree Tea, we have to make sure that tea tree is from high altitude and it is not given any fertilizer or pesticide. Even if tea tree is very old, the taste of tea becomes very light and thin once the tea tree is indulged. Thus, we need to frequently inspect the condition of tea garden and surrounding environment. We specifically collect the fresh tealeaf from the right quality tea trees and process into the tea follow our requirements.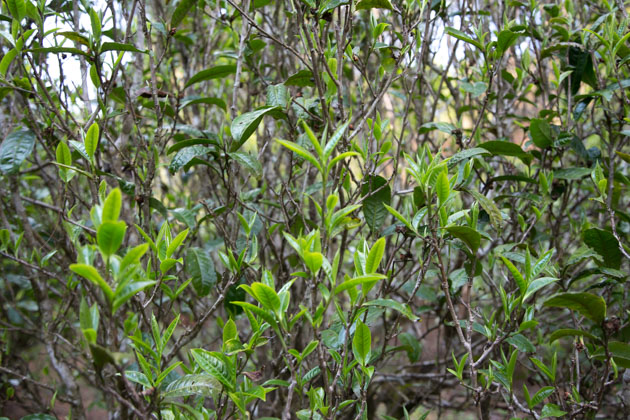 We plan to stay here for another one month until we complete all the objectives
We have small quantity of Single Tree Tea 2018 still left in our stock. If you are interested, please visit the following site
International Customer
https://hojotea.com/en/posts-213/
Malaysian customer
https://hojotea.com.my/posts-199/
Related Articles
How to get the latest update on HOJO Tea?
1. Follow Twitter, 2. Click "Like" on Facebook, and 3. Subscribe in newsletter. You can have the latest tea news from HOJO Tea.
Subscribe the Newsletter to enjoy the privileges

You may receive a free sample upon purchase, or you may have the priority to purchase special products. So please remember to subscribe our newsletter as well as the social network.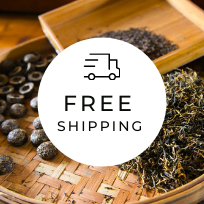 HOJO TEA Online Shop NEWS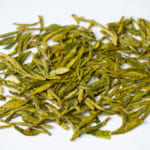 We have launched the 2023 harvest of Shi Feng Long Jing tea. Shi Feng Long Jing tea, also known as Shi Feng Dragon Well tea. It is one of the most famous and highly regarded teas in China.Shi Feng Long Jing tea is characterized by its flat, spear-shaped leaves that have a vibrant green colour. …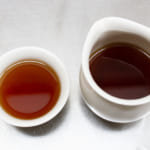 Instead of sourcing finished jasmine tea, we specialize in producing custom-made jasmine tea by bringing our carefully selected raw materials to jasmine factories. Over the years, we have created numerous unique jasmine tea varieties that are not available elsewhere, such as Pu-erh jasmine tea made from raw Pu-erh tea leaves, Jasmine Silver Needle made from …
Shop Info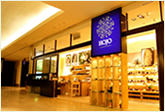 Address:Lot No. T-215, 3rd Floor, The Gardens Mall, Mid Valley City, Lingkaran Syed Putra, 59200 Kuala Lumpur
Tel: +603-2287-4537
Business Hour: 10am to 10pm
Category
Profile

AKIRA HOJO

I invite you to experience my tea selections.I was born in Nagano, Japan. In university, I studied agricultural chemistry, and I have the master degree in food science. I worked in Japanese food industry for 10 years. I involved in R&D, QC and QA. As a factory manager, I implemented ISO9000 series and managed the factory.
Media Release


We posted the article on "The Art of Tea Magazine No.9, the magazine is published in Taiwan. We featured some scientific view about the tetsubin

The Malaysian National Newspaper, New Straits Times featured HOJO Tea on 17-Oct-2007.