The strong spirit of Chaozhou people preserve the tradition
[2013.07.17] Posted By Akira Hojo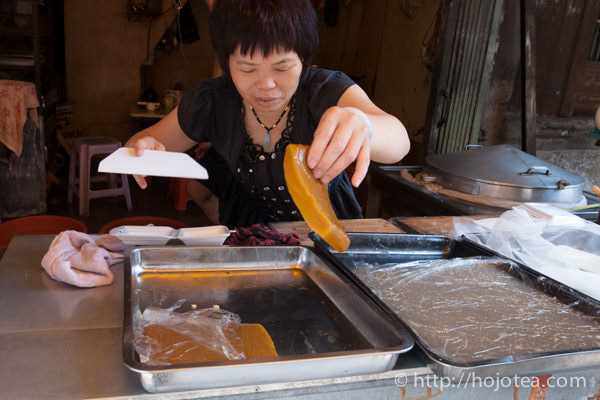 The Chaozhou cuisine and phoenix dan cong oolong has a lot in common. They both remain till today thanks to the spirit of Chaozhou people in continuing the traditions of their ancestors
Chaozhou Cuisine has 1000 years of history
Chaozhou Cuisine – originated from Chaozhou, has a history of more than 10 centuries. According to historical records, Chaozhou Cuisine can be traced back to the Han Dynasty, where during the Tang Dynasty; the impact of cooking skills has developed rapidly. Chaozhou Cuisine entered its heyday during the late Ming thru early Qing Dynasty. Today, it has developed into a unique Lingnan culture, both well-known at home and aboard as it was brought over by many migrants from China to other places like Singapore, Malaysia, Hong Kong and Southeast Asia.
You should not miss the street food in Chaozhou
Nonetheless, when I was in Chaozhou, the most common food around were the street food. You may easily run into a stall serving food any time of a day. Moreover, Chaozhou people enjoy eating out even when it's close to midnight at those roadside food stalls where some of the stalls stay open till dawn.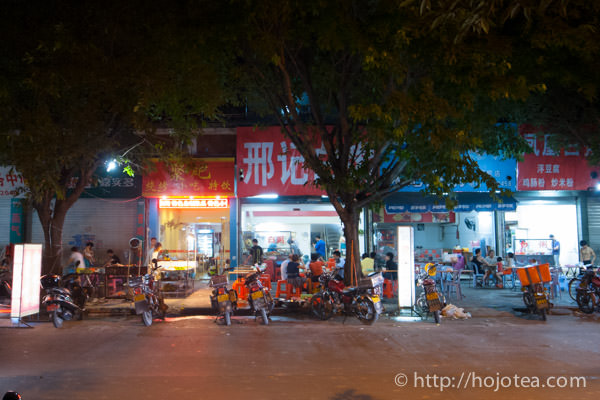 Most commonly, these street food stalls serve a variety of single menus. For instance, porridge, KwayTeow soup, Clay pot rice, Steamed Rice Rolls, dessert, braised varieties like geese, duck or chicken, and etc., these food are served in single stalls respectively. This makes my eating experience more interesting where I am able to indulge in ones' stall's specialty dish, and then explore my way down the street for more delicious cuisines. Sometimes I would go back and forth a few times just to finalize which cuisine I can accommodate at a time.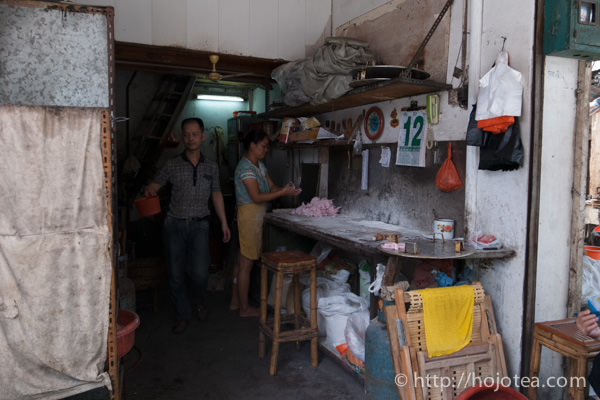 Shocked by the deep and the rich taste
To my surprise, though it's just one particular food that is prepared, yet the taste is profound and deep which always gives me a three dimensional images of wanting to return to that particular stall for that specific food. Although the cooking looks simple, for example, the KwayTeow soup which is usually served with clear soup, thin rice stripes with beef or pork slices, and vegetables like bean sprout, its taste is very thick and has full body. Their fundamental key to a rich and appetizing cuisine depends much on the freshness and quality of the ingredients for taste and flavour though the use of flavouring is way less harsh compared to most of other Chinese cuisines. Chaozhou cooking is a delicate cuisine where the dishes are emphasised heavily on poaching, steaming and braising. I noticed that even a simple roadside stall has their own special stock called the superior broth (in Chinese called as Shang Tang上湯) where it remains on the stove and is continuously replenished. The long hours of boiling the broth makes it very thick in taste and gives a strong body as well. Despite the single menu servings of each stall, their business has continued for a long time; even inherited over generations.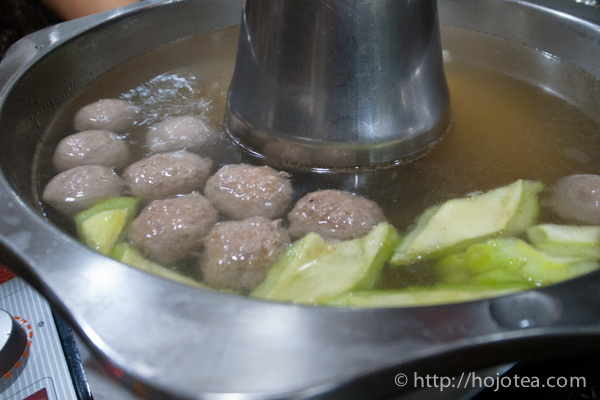 The strong spirit of Chaozhou people created the great tea culture too
I feel that Chaozhou people have a strong spirit in continuing the traditions of their ancestors; even in tea culture, they do focus in practicing and continuing the traditional method of making tea. The revolution or creation may sometimes bring up new ideas; but, I believe in the importance of preserving tradition. In this modern era, we may tend to emphasize on efficiency, productivity and output, yet we should not deny that everything good needs time to accomplish. Just like producing tea or wine, the higher quality that most people prized for are often from those that could withstand the test of time. For example, without spending a minimum of twenty hours of continuous baking with charcoal fire, the Phoenix tea wouldn't omit its strikingly strong fruity flavour that is rare to that of other categories of tea. To me, the Phoenix tea is produced with extraordinary extent of care and attention being paid on the selection of the fresh tea leaves, the fermentation process and till the drying and baking process.
Related Articles
How to get the latest update on HOJO Tea?
1. Follow Twitter, 2. Click "Like" on Facebook, and 3. Subscribe in newsletter. You can have the latest tea news from HOJO Tea.
Subscribe the Newsletter to enjoy the privileges

You may receive a free sample upon purchase, or you may have the priority to purchase special products. So please remember to subscribe our newsletter as well as the social network.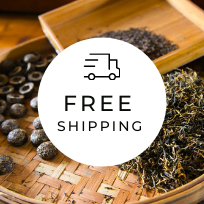 HOJO TEA Online Shop NEWS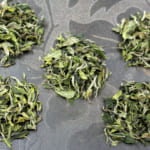 The ancient white tea is a very popular tea in our store. We produced this tea in spring. Following production, it was stored in an oxygen-free environment for several months to further enhance its flavor, achieving the expected maturation. The production of ancient tree white tea is limited in quantity per day, resulting in small …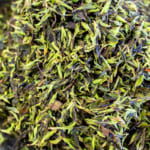 We have released the 2023 harvest of wild white tea from the Da Xue Shan. Fresh Green Colour of Leaves Achieved Through Custom Production Da Xue Shan's wild white tea is an incredibly rare type of white tea, and it's made from a unique plant called Camellia Taliensis that grows in the wild in the …
Shop Info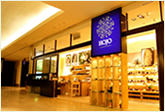 Address:Lot No. T-215, 3rd Floor, The Gardens Mall, Mid Valley City, Lingkaran Syed Putra, 59200 Kuala Lumpur
Tel: +603-2287-4537
Business Hour: 10am to 10pm
Category
Profile

AKIRA HOJO

I invite you to experience my tea selections.I was born in Nagano, Japan. In university, I studied agricultural chemistry, and I have the master degree in food science. I worked in Japanese food industry for 10 years. I involved in R&D, QC and QA. As a factory manager, I implemented ISO9000 series and managed the factory.
Media Release


We posted the article on "The Art of Tea Magazine No.9, the magazine is published in Taiwan. We featured some scientific view about the tetsubin

The Malaysian National Newspaper, New Straits Times featured HOJO Tea on 17-Oct-2007.